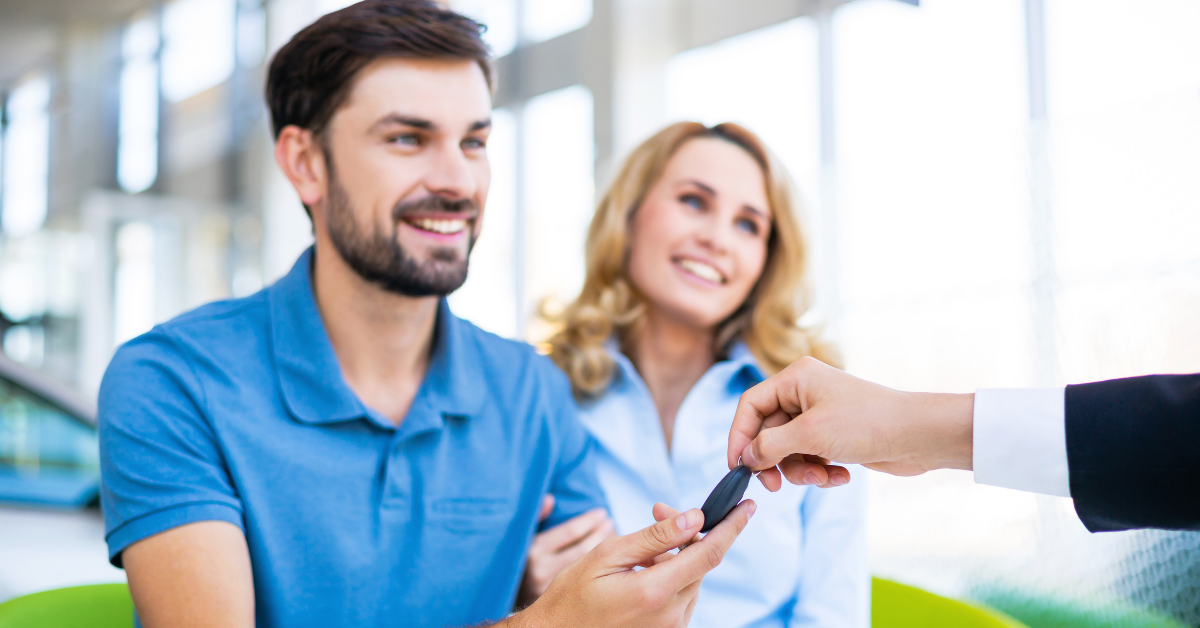 Investors who own rental properties understand how demanding operating the property can be. Regardless of if it is a single-family home or an apartment complex, there is always something that needs to be done. From filling vacancies, keeping tenants happy, collecting fees, and scheduling maintenance, operating a rental property requires serious dedication. For investors, this demand can affect their ability to continue to grow their investment portfolio.
When it comes to freeing up time, while still enjoying the steady cash flow, what an investor needs to do is find the right rental management service. A rental management service can take care of the daily operations of your property, as well as marketing and other aspects that keep your property occupied with quality tenants.
As an investor, you want to choose a rental management service you can trust. A rental management service can either help or hurt your investment property. When it comes to finding the right rental management service, there are a few different tips to consider ensuring you are finding the right fit for your property needs.
What Does a Rental Management Service Do?
It is important to understand what a rental management service does so you know what to look for when it comes to desired qualities, experiences, and services. A rental management service can provide the different services needed to ensure your rental property is operating efficiently. A rental management service will be able to provide property managers that are licensed and certified to provide exceptional care for your property. A property manager is an individual who represents you. They interact directly with tenants and vendors to keep everyone satisfied and happy. A property manager will take charge of screening applicants, collecting rent, facilitating maintenance, and filling vacancies.
A rental management service also has a network of vendors that have been carefully screened and are also licensed and certified. Maintenance, repairs, and other services are crucial to ensuring your property is up to code and is a place where renters would want to live. A rental management service company will know the best local vendors that provide competitive rates for the area.
The responsibilities common to a rental management service include:
Marketing – People need to know about vacancies to ensure you can maintain a steady income. This awareness comes from smart marketing. A rental management service has experience in advertising vacancies early to fill space without a huge gap of time in between. This involves posting advertisements online, in local papers, or on flyers. This also includes having clear open house opportunities for those who prefer to see the available space first.
Applicant Screening – Having quality tenants can make a huge difference in the success of your investment property. A rental management service will take charge of screening applications, performing background checks, contacting references, and interviewing potential candidates. This helps to avoid tenants that could cause issues for you in the future, such as tenants with a history of being a disturbance or who are known to pay late or not at all. A rental management service will make sure to review tenants equally and fairly.
Rent Collection – A rental management service will make sure that rent is collected on time from all tenants. They will also know how to handle issues where rent is late or missing. This helps to keep your cash flow steady, as well as provide you with peace of mind that any issues will be professionally handled.
Communication – Rental management service companies provide expert property managers who have exceptional communication skills. Property managers have to communicate daily with tenants, vendors, and of course you as a property owner. Allowing a rental management service company to handle communications frees up a significant amount of your money.
Maintenance – A rental management service will handle all necessary maintenance to keep your property looking good and functioning effectively. They will coordinate with tenants and vendors to have issues addressed as quickly as possible.
Legal Compliances – Legal rules and regulations can vary depending on the city and state. A rental management service will have extensive knowledge of all legal compliances when it comes to operating your investment property.
1. Start by Exploring Referrals
If possible, you should start by asking other property investors whom they trust for rental management services. This can allow you to ask specific questions concerning their unique experience. First-hand experience is a great way to get open and honest responses to your questions. You'll be able to learn information that may not be found on online reviews or through the rental management service themselves.
2. Research Your Options
It is important to take your time when seeking a rental management service. You want to explore the local options. The internet makes this easy. You can quickly search for rental management service companies in the area. This will lead you to a list of different options that could all potentially help. It is important to take the time to explore their website to gather important information.
This includes how long they have been in business, what services they provide, what technology they use, and what their fees are. You'll likely also be able to find their contact information as well as testimonies from both clients and tenants. This information can be useful in helping you create an initial list of potential rental management service companies with whom you'd like to work. This list is a great place to start when moving forward.
Before moving on to the next step, it is important to learn as much as you can about their level of experience. Rental management service companies offer a variety of different services based on their size and level of experience. You want to make sure that the companies you contact can handle your needs. Many companies will make it clear what kind of properties they service. If you own a larger rental complex, a company that only handles single-family homes or condos won't be the right fit for you.
3. Look for Reviews
You can save a lot of time by exploring reviews left by investors and tenants. This helps you to narrow your list of rental management service companies down even further. Reviews can provide real, honest feedback. It can also show you if a rental management service is willing to address any negative concerns left on their review pages. You can typically find reviews on the company website or through Google or Yelp.
Taking the time to explore these reviews allows you to gather a well-rounded understanding of what others feel about working with that service. It is important to weigh the feedback, understanding that some disgruntled tenants may leave unwarranted negative feedback.
4. Interview the Top Rental Management Service Companies
Once you have completed your research and have checked reviews, your next best step is interviewing potential candidates. This doesn't have to be a formal interview. This can start with a simple phone call or by filling out their online contact us form if they have one. Taking the time to talk to a representative of the rental management service allows you to get answers to questions their website may not have answered. Typical questions to ask include:
What types of properties are you qualified to operate?
Can you provide references?
What are your required licensing and certifications?
What technology do you use?
How much responsibility can you handle?
What are your rates?
How do you market open vacancies?
How do you handle disgruntled tenants? Late payments? Evictions?
How often can I expect financial reports?
Getting answers to these important questions can help you narrow down your list of rental management service options. This allows you to speak directly to someone within the company. This gives you an idea of their professionalism and willingness to take the time to talk with you. Before committing to a specific rental management service, it is important to look at any contracts or agreements you'll have to enter.
5. Examine Contracts Closely
Before agreeing to work with a specific company, you should take the time to explore their contract information. This gives you a clear idea of the length of the contract, the services they will provide, and for what you as a property owner will be responsible. You must understand and agree with all information within the contract.
You want to ensure that your property will be well cared for, especially if you are not located in the area and may not be able to check in as often as you would like. Depending on the details of the contract, you may be able to work with the rental management service to create a contract that works for you and the rental management company. This ensures that all parties are happy throughout the length of the contract.
Make Your Final Decision
Finding the perfect rental management service doesn't have to be difficult. What it comes down to is your willingness to carefully explore your options and interview candidates to find the right fit for your property. Home365 can provide the rental management services you need. We can handle all daily operations for several different size properties. Contact us to find what you are looking for today.