Property Management
Reinvented
We make renting out profitable, predictable, and hassle-free
We deliver a fully automated, highly efficient best in class Property Management Service coupled with a novel disruptive Net Operating Income (NOI) Guarantee that secures the performance of your properties.
With 365 real property management, We do the hard work so you can Invest and Rest!
The Best Property Management Company
A traditional property management company is offering little to negative value with owners' and managers' interests completely misaligned.
Their old school methods lead landlords to lack predictable ROIs and trust issues.
Landlords are often required to stay involved in every aspect of management making the entire experience annoying and costly. In fact, landlords compromise their investment by letting the "old world" manage their assets.
We believe that your rental property is your money, your future, and your retirement.
You deserve 365 real property management for better and guaranteed returns.
Our unrivaled coverage and use of cutting-edge technology deliver predictable profits and the most efficient, transparent, , property management service on the market today.
Our scalable Claims and Property Management platform automates labor-intensive processes, financial transactions, accounting and digitizes communication. We have combined our system with a built-in curated market network comprised from the best and most trusted service providers around.
Our unique Machine Learning underwriting engine (patent pending), delivers a holistic, best in class, cost-effective Property Management solution that improves residents' experience and guarantees superior financial returns for owners.
Built-in Silicon Valley, supervised locally by human Property Managers.
Comprehensive Property Management
This is the core of everything we do.
We choose the best residents, rent for the best price, deal with repairs and turnovers, rent collections, evictions, accounting and remove any other hassle so you can focus on what matters most to you: 
Getting your time back, embracing peace of mind, and enjoying better margins.
Zero Fees with Premium Plans
Our Premium plans have everything included for one flat rate. 
Whether it's ongoing and preventative maintenance, unexpected repairs, or tenant evictions, placement or vacancies – you pay nothing. None. Zip. Nada.  Even labor and materials are included.
Lean back and rest – you deserve it!
By eliminating the stress of unexpected costs of repairs and vacancies, we deliver a higher, risk free, more predictable ROI alongside a truly passive investment experience.
You won't hear from us unless it's the "Cha-Ching" sound hitting your bank account.
Our user-friendly apps and real-time dashboards allow you to keep an eye on your property's condition, status and financial performance at all times. Did we mention you can draw any of your available cash anytime you need it?
Transparency means trust. We work hard to earn it.
In need of Property Management? We're ready for you.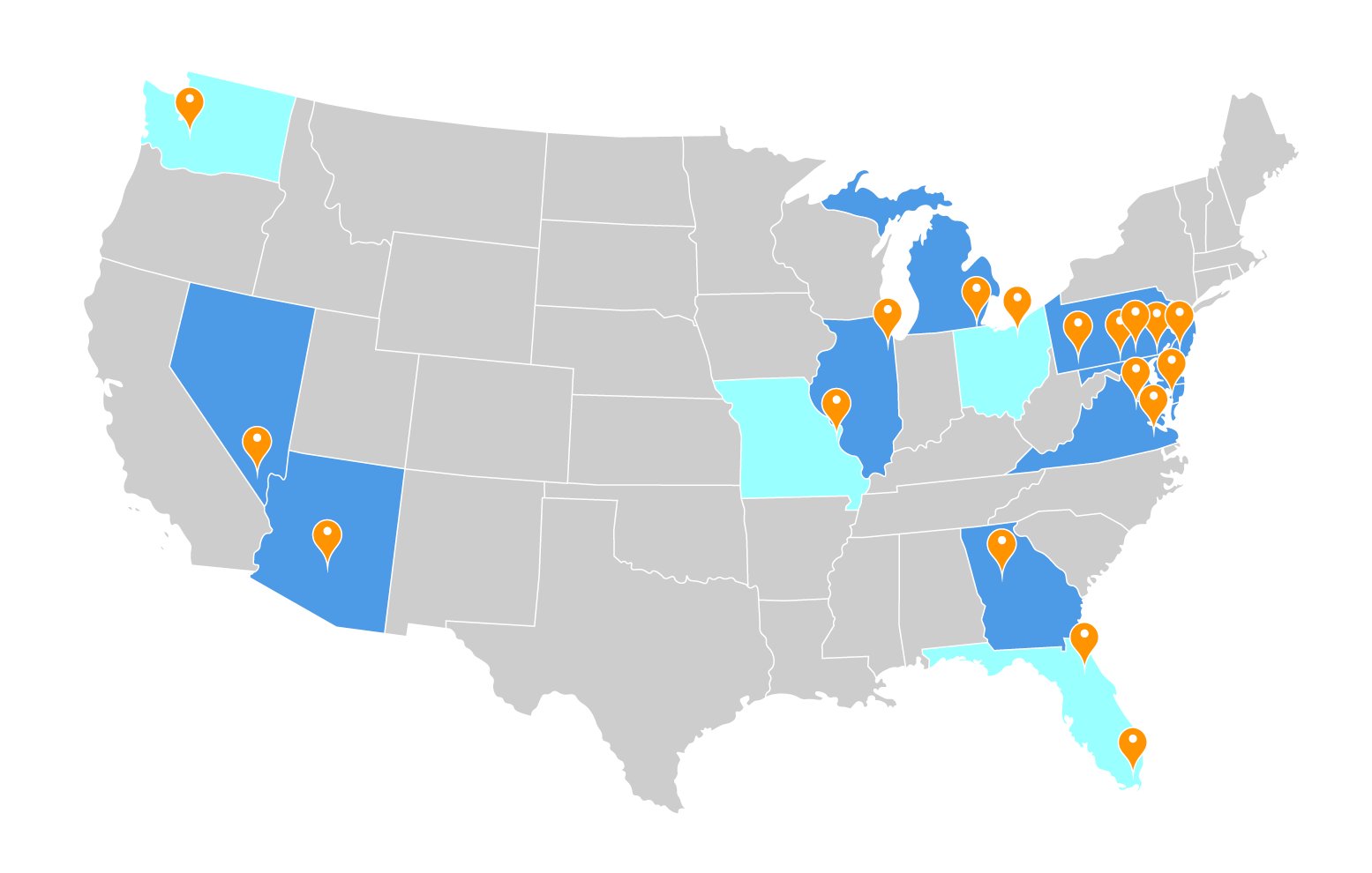 Property Management has never been easier
Property Management Companies are missing a vital element to their services that prevent them from being the best option for property owners.
That element is guaranteed monthly payouts. When your property management company makes a mistake, YOU pay the price for it. 
Looking For A Property Management Company?
Now you have to hustle to find a solution to the problem your property management company has caused or allowed to happen. That will never happen with our Home365 Ultimate Coverage Plan. Grow your portfolio without having to worry about managing your properties at all!

Home365 has been reliable, dependable, and easy to work with. Apart from helping me save a sizeable amount each month, I am very confident that my properties will be maintained to the highest standards.

I'm impressed! You guys have definitely raised the bar when it comes to service. Home365 saved $6K in one month alone, I am really happy that Home365 is around to save money for Home investors like me. Kudos!

JumpStart Appliance Repair
I want to thank you for the opportunity that you gave my company to service for you. I am very excited to work with you guys and looking forward to future opportunities.
Property Management Reinvented