High-Powered Property Management
Solutions in Philadelphia
Full-Coverage, Full-Service Property Managers in Philadelphia:
Customizable, Scalable Plans —Invest and Rest
Home365 is a reputable and responsive property management company in Philadelphia, positioned at the cutting edge of a property management revolution. Using advanced algorithms, private data sources, intimate knowledge of the Philadelphia real estate market, and great working relationships with reputable Philadelphia contractors and service providers, Home365 ensures that your property is positioned to create the maximum possible value for you, your tenants, and your financial portfolio—whether it's a multi-unit apartment building on the north side, a Chestnut Hill bungalow, or a ranch-style in suburban Devon.
Our services for property management in Philadelphia can be fully customized to fit your exacting requirements, including everything from processing and fulfilling maintenance requests, to screening and approving tenants, handling late payments and evictions, setting the correct price point for the Philadelphia market, and more. Home365's higher-end plans even include coverage for your income should a unit be empty on any given month. Look no further for quality property management in Philadelphia. The Home365 service model creates a true "invest and rest" experience for our partners, and we're delighted that you, and your new Philadelphia property, are considering joining our team and putting our unique property management model to work for you.
Highlights of the Philadelphia PA Market
Philadelphia is a city with a lot of history, art, culture, and opportunity. However, it has specific attractions for many property investors and rental property owners.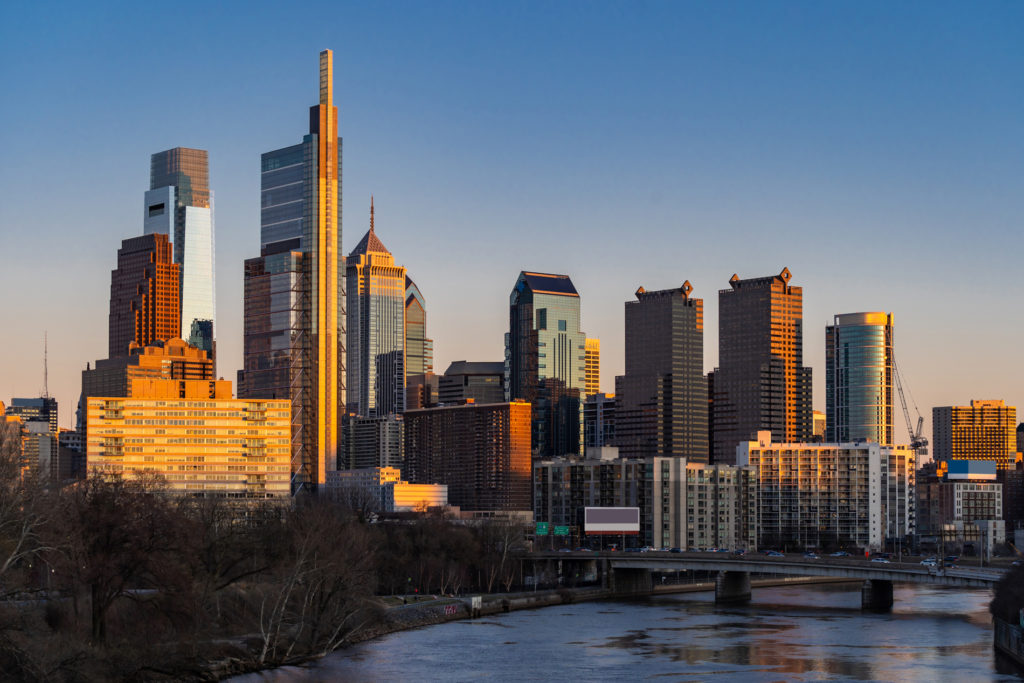 What Makes the Philadelphia Real Estate Market Appealing to Investors?
In Philadelphia, the sale-to-list price ratio is 100%. This indicates that most homes are achieving at least their asking price.
Home values in Philadelphia increased by over 6% between 2021 and 2022.
Philadelphia has a growing job market that attracts new residents every year.
Despite its population density, the median home list price in Philadelphia is $279,900, which is affordable for many families.
Approximately 47% of Philadelphia's 1.582 million residents are renters.
Higher education is a top industry in Philadelphia. The city is home to almost 100 higher education institutions, including the University of Pennsylvania and Princeton University.
Thousands of students and teachers move to Philadelphia annually to seek education or employment in these institutions.
Philly's media market is the 4th largest in the world.
There are 18 Fortune 500 companies located within an hour of Philadelphia city limits.
Technet named Philadelphia one of the top 20 emerging startup hubs.
Philadelphia has a housing market that attracts renters.
Still want to know more?
We can give you more information about the advantages and disadvantages of Philadelphia, as well as why it makes for an appealing investment location.
Full-Service Property Management in Philadelphia and the Surrounding Areas
Property Management in Philadelphia: Property Evaluation and Rental Calculation
Home365 has fully licensed agents and experienced brokers who can accurately evaluate your property's value based on a wide swath of market data based on property management in Philadelphia. We use cutting-edge algorithms loaded with both publicly available information about the market and proprietary data sources that put us a step ahead of the other Property Management companies in Philadelphia. Home365 will set a price point that is profitable for you and fair for the market so that it attracts the right renters and maximizes your property's market potential.
Property Management in Philadelphia: Screening and Selecting Tenants
Filling your new investment property with good tenants can be one of the most tedious and stressful aspects of trying to perform your own property management tasks. Do you want to spend weeks typing up leases and interviewing candidates who aren't qualified for your unit, or disappear when you follow up? Or do you want to get back to looking for your next property acquisition? A full-service property management company in Philadelphia can get the word out about your vacant units, find the right tenants, and lock them in at the right price point, while you focus on your next investment moves, or simply live your life and enjoy your passive income.
Property Management in Philadelphia: Listing and Marketing
Something as simple as a good photograph can increase the rental price of your property significantly. Snapping a few flash photos on your iPhone and uploading them to a classified ads website simply doesn't cut it in the modern real estate market. If you want the right renters at the right price point, listing your property adequately is an extremely important part of property management in Philadelphia. From taking the best possible photos of both the interior and exterior of your property, to knowing the correct publications, services, and websites to list it on, your Philadelphia property management experts at Home365 will handle every aspect of showing, listing, and getting your property filled. And we not only do it right, but we do it efficiently as well. A unit managed by Home365 only sits empty for 14 days, on average.
Property Management in Philadelphia: Handling Move-Ins
Move-in day is an exciting occasion for both you and your new tenants. A good first experience can help create a lasting bond between your tenants and your property, and that bond will ensure they take ownership of the space and help to keep it in great condition for the next generation of renters. Home365's property management in Philadelphia services include providing your new tenants with our signature Welcome Kits. These Welcome Kits are fully customized for each of our clients and will explain the ins and outs of your particular property to your new tenants. We also handle preparing leases, getting things signed, collecting deposits, and keeping all of the necessary records. As the owner of the property, you'll be welcome to join us virtually when we take your new tenants through their initial inspection.
Property Management in Philadelphia: Cutting-Edge Data and Reporting
Home365 is a modern, data-driven solution for property management in Philadelphia. We don't merely fill your units and collect your money, we provide you with detailed, comprehensive reporting and record-keeping every step of the way. We have a wealth of information on every property we work with, and as the owner, it's available to you at any time for review. Our technology-heavy approach to property management in Philadelphia means your data is at your fingertips around the clock. You can access up-to-the-moment reports on everything from rent payments to the status of maintenance orders and remodeling projects. All of our processes are efficient, streamlined, and informed by our success in the Philadelphia market and across the country. Most Home365 clients have their income deposited into their accounts within 3 days of rent being paid.
Property Management in Philadelphia: Rent Collection and Tenant Management
Managing your property will be a breeze with our property management in Philadelphia, PA. We use the latest technology to ensure that your rent is collected on time and that your tenants are satisfied. Our rent collection system makes it simple to collect rent and offers incentives for tenants who demonstrate responsible and effective behaviors that collaborate well with your property. Tenants should be rewarded for good habits, and not just for simply paying their rent. We want to ensure that your tenants always come first by offering the best property management in Philadelphia, PA. We work with you to ensure your rental process runs smoothly. In the case that tenants breach the contract, our team will handle it. Understanding that the eviction process can be complicated and time-consuming for you, we commit ourselves to take care of it for you. We ensure that your property remains in outstanding condition and continue to offer the best service possible using our top-of-the-line technology.
Property Management in Philadelphia: Maintenance and Remodeling
Another cutting-edge piece of the Home365 property management model is in our handling of maintenance and remodeling needs. When your unit needs repairs or upgrades, the process is almost completely automated. You never have to crawl under a leaky sink or try to find an HVAC repairman on a Sunday ever again. With our property management in Philadelphia, our tenants can report maintenance needs and property issues using Home365's apps. We then contract with reputable, high-quality contractors and service providers throughout Philadelphia. Your tenants can then rate them to make sure we're using the right people to protect and add value to your investment. Quotes for work are sent to you for approval as needed, and you can pay for them directly through the app. You can even review communications between your tenants and our service providers to stay fully up to date on your project.
Property Management in Philadelphia: Tenant Turnover
When your tenants move on from your property, we take them through a move-out inspection and determine whether there are any repairs that need to be covered using their security deposit. We get the unit in shape for its next renters as quickly as possible so that you miss as little income as possible. Home365 can also offer suggestions for upgrades to be conducted between tenants.
Property Management in Philadelphia: Supporting Our Clients
Support is at the heart of the Home365 property management philosophy and it's the focus of everything we do. The business model for our property management in Philadelphia is all about what we can do for you, the investor. Home365 focuses on making your investment a stress-free income generator rather than a stressful full-time job. Our agents are always happy to chat with current and potential clients. You've found the right property in Philadelphia, now sit back and let Home365 help you turn it into a lifelong moneymaker.
We're here to answer any questions you may have!
BUSINESS HOURS
Mon–Fri 9 to 5 pm
Sat–Sun CLOSED
The Right Property Management Company in Philadelphia to Position Your Investment for Success
The real estate market in the greater Philadelphia area is fast-paced and multi-faceted. Lifestyles, public services, and demographics can vary drastically from neighborhood to neighborhood. Possible investment opportunities in the Philadelphia market can include single-family homes, townhomes, duplexes, fourplexes, all the way on up to huge, multi-unit buildings. If you need a responsive, fully automated solution to your property management needs, so that you can continue to focus on the other aspects of your busy life, Home365 is your property management company in Philadelphia. Contact us today and our agents will answer any questions you have about your options for property management in Philadelphia.
The market for property managers in Philadelphia can be as varied as the real estate market itself, and it's crucial that you work with a company that shares your vision and values. Your options for property managers in Philadelphia will range from single-person outfits who independently contract to take care of small properties to large, corporate managers who do business in several states. A high-value investment requires high-quality property management and Home365 combines cutting-edge technology and up-to-the-minute data with strong relationships and responsive service to create the ultimate property management experience for you and your renters alike. At Home365, we're dedicated to a data-driven approach that fills your units at the right price and retains their value by working with reputable service providers and subcontractors.
Home365: Quality Property Management in Philadelphia
Property managers in Philadelphia need a very specific set of skills to be successful, and Home365's service-first model puts the focus on those skills. We strive to know the local market inside and out, to gather data that is not available to the general public or competing property managers in Philadelphia, to make the right choices that maximize the financial potential of our clients' properties, and to create value for both our clients and their tenants. We know Philadelphia's neighborhoods intimately — from Fishtown to Chestnut Hill and out to the suburbs — and we also know the most reputable and effective service companies and contractors to partner with to keep your property in world-class condition for generations to come.
If you're making moves in the Philadelphia real estate market, you need property management in Philadelphia that fits your vision. Home365's scalable, full-service plans are a great fit for anyone who wants to focus on their investments while someone else focuses on the nuts and bolts of the rental income. You're an investor — not a landlord. Let a qualified property management company in Philadelphia handle tenant complaints, contractors, late payments, empty units, and all of the other day-to-day annoyances that threaten to take your eyes off the bigger picture. You're free to focus on expanding your investments — or to simply relax and wait for the rent checks to hit your bank account.
Ready to invest in the Philadelphia market?
If you haven't already done, go and see what properties are available.
Network with Local Investors
Come join us monthly at the local Lancaster Real Estate Hackers Meetup, hosted by Sheldon Zimmerman.  RSVP here, it's free!
Our blog is your one-stop-shop for all things Home365, real estate investing, and property management. You'll find tips and tricks to help you be successful in this industry, as well as news from Home365 and the latest PR and news from our company.
Stay up to date on the latest trends in home rentals and real estate investing. Sign up for our mailing list to get news about new blog posts and other updates straight to your inbox!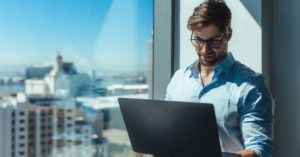 How Much Work Is It Really to Use a Company or a Management Company Rentals Service?
Read More »
How Much Work Is It Really to Use a Company or a Management Company Rentals Service?
Read More »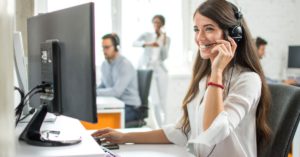 How Much Work Is It Really to Use a Company or a Management Company Rentals Service?
Read More »
Connect with us on social media!
We understand that the world of real estate investment and property management is a fast-paced environment. It's important to stay on top of the latest news and trends so that you can make the best decisions for your investments.
With Home365, you can always stay in the loop with our blog, or connect directly with us on Facebook, Instagram, and LinkedIn. You're busy—we get that—so we're here to help you stay up-to-date without adding more work to your plate.