The Best Property Management in Reading, PA

The Home365 Difference for Property Management in Reading, PA Investors
Welcome to Home365, the best property management company in Reading, Pennsylvania. We specialize in providing quality innovative and predictive services for top investors looking to maximize property value and experience. We offer the most extensive property management services in Reading, PA to help you succeed as a property investor.
The Home365 Advantage: Investing with us is more than just owning property; it's investing in something that will continue to grow over time. Our property management in Reading, PA provides property owners with a way to diversify their portfolio and invest based on the outcome of future events.
We know how to maximize the value of your property. Reading, Pennsylvania, is a beautiful community filled with rich culture and a warm, inviting community that attracts friendly people from all over the world. Give us a shot today to experience property management in Reading, Pennsylvania the way it should be done.
Highlights of the Reading PA Market
Investment properties are often a smart way to passively let your money grow. With the help of our company, you can find and run the perfect investment property in Reading, PA.
Why Is Reading a Good Market for Investment?
Reading is located between Philadelphia and Harrisburg, giving residents easy access to city amenities.
Housing prices are on the rise. Reading homes saw a 5.9% price increase in the last year.
The median home price in Reading is $169,900. This is below the state average and well below the United States national home price average.
Reading, PA currently has a seller's market.
63% of homes in Reading regularly sell for the asking price or above, especially in a seller's market.
83% of Reading homes sold within 30 days of going on the market.
61% of Reading residents opt to rent their homes instead of purchasing them.
Reading is the third fastest growing city in Pennsylvania, bested only by Allentown and Philadelphia.
Reading has easy access to several major highways, roadways, and interstates. This is beneficial for commerce and trade in the area.
Still want to know more?
We have details about real estate, population, and quality of life in Reading for you to reference.
Expert Property Management Company in Reading, PA
Property management in Reading, PA is a serious business. Home365 has been working with property owners for years to ensure they are receiving the highest quality service at the most affordable price. We are all about transparency, efficiency, and predictability with our property management in Reading. Here at Home365, we are innovating on how property management is done in Reading, PA to completely change the game. Artificial intelligence, our preventative sensory system, and a team of local professionals allow us to ensure that your property is in top shape for current and future tenants. Even if there is no tenant in the building, you can still receive a regular payment every month with our Ultimate Coverage Plan. By creating an "Invest & Rest" business model for our owners to focus on what matters most—growing their investments—our property managers in Reading are truly changing the game regarding how property management is done.
Overall, owning a property in Reading, PA is much less stressful when you have the support of Home365 behind you. Our clients invest their time and money into growing communities through real estate, and we are committed to providing the excellent communication, service, and reliability they need to do so. We truly care about our clients and will continue to innovate with property management in Reading, PA. Contact us today to see what we can do for you.
Areas We Service in Berks County 
Adamstown – Birdsboro – Boyertown – Centerport – Fleetwood – Hamburg – Kenhorst – Kutztown – Laureldale – Leesport – Lyons – Mohnton – Mount Penn – Robesonia – Shillington – Topton – Wilson – Wernersville – Womelsdorf – Wyomissing
Meet Your Property Managers: Brianna and Dennis
Brianna and Dennis both live nearby and knows the market very well.  They specialize in restoring investment properties that are underperforming.   Brianna has great relationships with her tenants and owners by building trust and doing what she says she will do.  Dennis started his career as a fashion consultant in LA and is known as the best-dressed property manager at Home365.
We decided to use a property management company after handling our own property for over ten years. Our property manager, Lori, has been very helpful. We have had to call her numerous times and she is always available to help. Now that we are out of the state, it is great to know that our place is in her good hands.
– Susan E., Berks County, on February 3, 2016 via Thumbtack
Full-Service Property Management in Reading, PA
Property owners looking for a hands-off investment can truly benefit from the services of Home365's property management in Reading, PA. We offer property owners a full range of solutions to the particular problems that can arise with property management in Reading, PA solutions to help you maximize your property's value today and into the future. We keep a laser focus on top strategies for ensuring large profits for our clients each month. This is how we make sure our unique solutions for property management in Reading, PA are second to none, giving us a high return of customers with positive feedback looking to continue utilizing our services. If you're looking for the best services from a company that truly cares about your investment and future success with property management in Reading, PA, Home365 is where you need to be.
Step 1 of Property Management in Reading, PA:
Property Assessment and Rental Rate Estimation
The first step in property management in Reading, Pennsylvania with Home365 is a property assessment to determine your property's current value. There are many companies out there specializing in property management in Reading that will leave the value up to you. This is a very dangerous risk for property owners to figure out alone without the support of licensed agents and brokers. We determine the property's value and tell you exactly what we think it's worth to rent. Once we have determined your property's value, we move to the next step for property management in Reading.
Step 2 of Property Management in Reading, PA:
Tenant Screening and Selection
This is a critical step for property management in Reading that we take seriously. The property owner must have the right tenants living on their property to bring in the most income. We take property managers in Reading to find tenants that will fit into your property well, be responsible, and pay rent on time. Our efforts include thorough background checks and phone calls to past references, in addition to individual phone calls with previous landlords. Our approach to property management in Reading, PA uses a perfected tenant screening process to ensure property owners rent to the highest quality tenants available. The best tenant for your property will bring in the highest profit possible. Our property management system and tenant screening process will help you find just that. We look for quality tenants for your property that will pay rent on time and care about living in a home, not just an apartment. Our team of professionals at Home365 is invested in helping you find the perfect tenant for your property—just one of the things that makes us the best property management company in Reading.
Step 3 of Property Management in Reading, PA:
The Rental Listing and Advertising Process
Once we take over handling your property management in Reading, tenants will be selected by marketing the property for top dollar. Through the web, print, and social media, we curate a beautiful property listing with high quality, professional photos to be seen by thousands of prospects. On average, we close a deal in 14 days. This makes marketing for property management in Reading easy for you, the property owner. What makes a strong property advertisement? We use a multi-faceted marketing approach to ensure as many people see your property as possible. We have a team of professionals who take pride in their work and go the extra mile to keep your property in the best physical shape, containing the most visual appeal possible. Our thoughtfulness and attention to detail go a long way in getting your property rented out quickly at your preferred price point.
Step 4 of Property Management in Reading, PA:
This next step for property management in Reading, PA is very important to us at Home365. Our property managers in Reading will walk the tenant(s) through the property, clearly explaining expectations surrounding property maintenance and any other rules. We have strict guidelines for tenants to follow to ensure tenant compliance. At this step, we also conduct a very thorough move-in inspection to collect a baseline of the property's condition, ensure all questions are answered, and provide movers with a warm welcome into their new home. The move-in process is the perfect time to ensure any and all repairs are made. Our licensed property managers in Reading have seen it all, so tenants don't need to worry about anything when they move in—our team will take care of it all. Some examples include pest extermination treatments or lawn mowing if needed pre-move in. Keeping your property in good condition, or better shape than it was at the initial viewing, is critical to maintaining a high occupancy rate and getting extra money in your pocket.
Step 5 of Property Management in Reading, PA:
Collecting Rent From Tenants and Staying on Top of Tenant Management
When a tenant is living on your investment property, that person is so much more than just a means for you to profit. Whenever a property investor works with a tenant, that tenant is transformed into the investor's own client — a client who should be treated with respect and care, at every step in the rental process. This is how Home365 approaches property management in Reading. Tenants are more likely to stay on top of positive habits if they're being incentivized to do so. This is why Home365 provides our tenants with an array of great perks if they engage in behaviors such as one-time reporting of maintenance issues, paying their rent on time, and keeping their property in good enough shape to pass inspections with ease. Alternatively, when we run into tenant issues at any point during property management in Reading, Home365 will always be available to take care of them. When there's been a breach in the tenant's contract, we will always treat these individuals with respect and dignity, regardless of the situation. For property management in Reading to succeed, tenants should never feel as if they're being disrespected or condescended to. When investors work with Home365 for property management in Reading, evictions are extremely rare — we try our best to avoid this outcome whenever possible. However, if it's ever necessary for a tenant to be evicted from your property, you'll have a reliable property management company in Reading to take care of the process for you.
Step 6 of Property Management in Reading, PA:
This step of property management in Reading is one of the most crucial. At Home365, we make sure our clients receive a detailed report on their property's financial activity every single month. We will let you know what has come in, which tenants are the most profitable for you, and where our efforts have been best spent. We take this step very seriously, and it's critical to maintaining a successful relationship with each client. We are transparent in everything we do at Home365, and this includes monthly financials and updates on our efforts. With our comprehensive financial and reporting system, we always have the most accurate, up-to-date financial information for your review. This is a very important part of our property management process. We want all of our clients to receive the most accurate information from the best property management company in Reading to guide their decision-making and planning process every step of the way.
Step 7 of Property Management in Reading, PA:
Maintenance, Repairs, and Remodeling
This is another critical step for property management in Reading, PA. We know how important it is to keep your investment looking beautiful and new so tenants will want to rent from you for a long time. We make sure your property paint and flooring are kept fresh and clean, lawns are mowed regularly, and all appliances work properly. We also find any problems that may occur before they become larger issues, preventing emergencies and unplanned expenses. Property management in Reading does not have to be complicated. We do all the work so our property owners can spend their time on what matters most to them: growing and creating value with their investment. We are constantly looking for new and innovative ways to make property management in Reading, PA more efficient and effective for our clients, which is what motivated the birth of our very comprehensive and responsive maintenance, repair, and remodeling offerings.
Step 8 of Property Management in Reading, PA:
When it's time for a tenant to move out of a property, our property management in Reading staff conduct a thorough inspection to determine the tenant(s) responsibility for any damage, and we collect a security deposit from them. Prior to making a commitment to our property management in Reading, we also walk through the buildings with clients to discuss any damages and really listen to what they want to be done with the property. We will then create a comprehensive list of all the work that needs to be done, allowing our team of professionals to get started right away. If you are too busy to assess yourself, our team is fully equipped to pitch different upgrade offerings for the property. With each tenant turnover, we thoroughly analyze their feedback and use that information to improve the property and services for other tenants.
Step 9 of Property Management in Reading, PA:
We are committed to the success of our clients who proudly invest their money and time into their properties to enrich communities and provide housing. We believe that, through excellent communication, support, and reliability, we can create a long-lasting relationship with you as a client. This is why we take every step very seriously at Home365 and make sure your needs are met without fail. We truly care about our clients and will continue to innovate our steps for property management in Reading, PA. Investors who operate without the support of property management in Reading are taking too much risk with their investment. At Home365, we take this responsibility very seriously and will always be here to support you as a landlord or investor on every step of the journey. We truly believe that we invest into our clients just as much as they invest into us, which is why it never feels one-sided. We are very excited to continue innovating the way property management is done in Reading, PA and creating new value for our clients.
We're here to answer any questions you may have!
BUSINESS HOURS
Mon–Fri 9 to 5 pm
Sat–Sun CLOSED
Ready to invest in the Reading market?
If you haven't already done, go and see what properties are available.
Network with Local Investors
Come join us monthly at the local Lancaster Real Estate Hackers Meetup.  RSVP here, it's free!
Our blog is your one-stop-shop for all things Home365, real estate investing, and property management. You'll find tips and tricks to help you be successful in this industry, as well as news from Home365 and the latest PR and news from our company.
Stay up to date on the latest trends in home rentals and real estate investing. Sign up for our mailing list to get news about new blog posts and other updates straight to your inbox!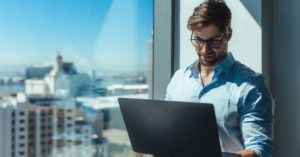 How Much Work Is It Really to Use a Company or a Management Company Rentals Service?
Read More »
How Much Work Is It Really to Use a Company or a Management Company Rentals Service?
Read More »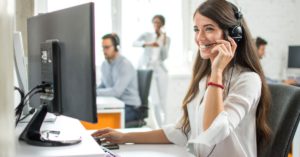 How Much Work Is It Really to Use a Company or a Management Company Rentals Service?
Read More »
Connect with us on social media!
We understand that the world of real estate investment and property management is a fast-paced environment. It's important to stay on top of the latest news and trends so that you can make the best decisions for your investments.
With Home365, you can always stay in the loop with our blog, or connect directly with us on Facebook, Instagram, and LinkedIn. You're busy—we get that—so we're here to help you stay up-to-date without adding more work to your plate.