Top-Tier Phoenix Property Management
Property Management in Phoenix, Without the Hassle
One of the main motivations behind hiring a Phoenix property management provider is pretty straightforward: maximizing the profit you bring in from your property. Although not every Phoenix property management company can provide investors with these benefits, you can always rely on Home365 and our own property managers in Phoenix, AZ.
With our unique tech and the scale of our company, Home365 has found the perfect way to keep our operational costs down. When operational costs are kept at a minimum, our Phoenix property management clients save money in turn. And, when Home365's clients save money, it's more effortless than ever for them to profit from their investment property.
Whether you're a small or big investor looking for Phoenix property management, Home365 is enthusiastic to begin working with you. Our property managers in Phoenix serve the city and its surrounding areas.

In addition, if you decide that Home365 is your go-to property management company in Phoenix, your property isn't going to be left vacant for long—our turnover speeds are unmatched, and we understand exactly how to get a lease signed quickly and easily. To take advantage of our innovative technology and disruptive Net Operating Income (NOI) Guarantee, contact the Home365 team today.
Highlights of the Phoenix, AZ Market
What Makes Phoenix Real Estate Market Attractive for Investment?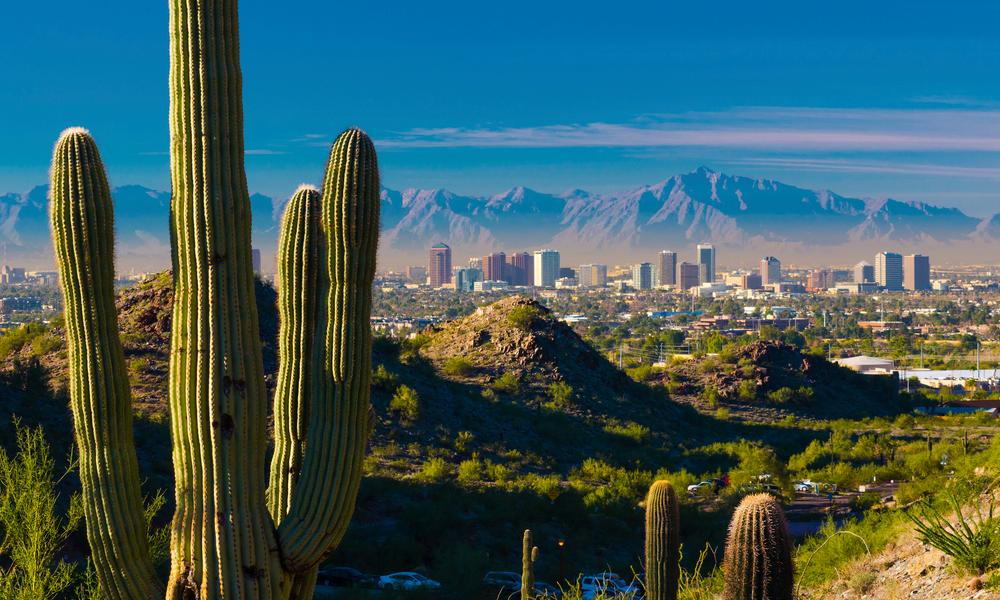 Phoenix, AZ is a large and vibrant city with a robust real estate market. From the beautiful desert landscapes to the bustling downtown area, this city has a lot to love.
This could be why Phoenix has been consistently named one of the best places to live in the United States based on financial value, quality of life, the job market, and the influx of new residents. Phoenix offers investors many opportunities, and the real estate
market is no exception. Here are some things that make Phoenix an attractive investment market:
Phoenix real estate is still relatively affordable for investors and homebuyers compared to other West Coast cities, with an average home price of $440,000 based on 1,608 homes sold.
There is still a lot of money to be made from growth in the Phoenix market, with home values increasing 204% since 2016 and over 29.6% since last year.
With a 101.61% sale-to-list price ratio, Phoenix homes on average sell above the asking price, which indicates a sellers' market.
Phoenix has a strong renter's market, with rental prices increasing 8% each year with an average $1,450 monthly income potential for investors.
Phoenix is home to 17 colleges and universities throughout the metropolitan area. This key demographic that drives the local economy is a potential for student or young professional housing investment.
Home to more than 175 hotels and resorts with 28,000+ rooms for visitors, indicating a demand for short-term rentals in the area.
A growing number of Fortune 500 companies call Phoenix home, including Avnet, Freeport-McMoRan, Republic Services, Insight Enterprises, and Magellan Health.
The city does not honor daylight savings time, a unique perk for Phoenix residents who can enjoy more sunlight and a beautifully warm climate each day.
Still want to know more?
Take an even closer look at why Phoenix is one of the best places to buy an investment property. 
Property Management Company in Phoenix, AZ
Providing premier property management services to Phoenix investors involves continuous innovation and growth, as well as the strategic integration of technology. To perform our Phoenix property management services, Home365 uses both artificial intelligence and our own preventative sensory system.
Creative & Effective Property Management in Phoenix, AZ
When you invest in property in the Phoenix area, don't forget to contact Home365 for hassle-free and affordable Phoenix property management services. Our Ultimate Coverage plan includes all the services you need to see your investment property thrive. And even when the property is vacant, you'll continue to receive a generous payout each month. There has never been a better time to embrace Home365's unbeatable "invest & rest" business model. To get started, simply contact our property managers in Phoenix today.
Full-Service Property Management in Phoenix, AZ
When we say "Phoenix property management," we're not describing a singular process. Instead, property managers in Phoenix are built upon several essential steps — if anything is neglected by the property manager, then it's easy for the entire system to collapse. Property managers in Phoenix needs to address all the processes necessary to successfully manage an investment property.
As the most well-rounded property management company in Phoenix, Home365 provides all the following services to our clients.
Part 1 of Property Management in Phoenix:
Initial Evaluation & Finding an Accurate Rental Rate
Home365's Phoenix property management team collaborates with licensed agents and brokers who will help our team of property managers in Phoenix to analyze your property. These professionals will start off by conducting a careful analysis of your investment property. A lot of crucial information can be gleaned from this evaluation, including a tenant profile and an accurate rental rate. For this analysis to be completed, Home365's property managers in Phoenix don't restrict ourselves to publicly available data and information. We dive into resources that aren't open to the public eye, ensuring that our analysis is as in-depth as it can be. We've discovered that this is the best way for us to begin maximizing our clients' deals from the very beginning.
Step 2 of Property Management in Phoenix:
Screening Tenants & Making an Informed Selection
Not every property management company in Phoenix will put the same level of effort into finding tenants for your investment property. Home365, however, takes this job seriously. Although some Phoenix property management services won't go far beyond a simple credit score check, Home365 believes that this isn't enough to find the ideal tenant for a given property. Our team of highly experienced property managers in Phoenix will perform thorough background checks on interested tenants. We'll even contact their past landlords and take care of reference calls—this means that the investor no longer needs to worry about these tasks. Lastly, Home365 will bring in our screening and underwriting procedure to help us make a final selection.
Step 3 of Property Management in Phoenix:
Advertising Your Property & Creating a Listing
The best way to make sure your investment property is seen by potential tenants is through a successful advertising campaign. If your advertising strategy is lacking, this can mean that your ideal tenant isn't even aware that your property exists. Property management in Phoenix should be advertising the investors' property, grabbing the attention of an intended audience. High-quality property management in Phoenix also shouldn't be limiting itself to a quick and simple write-up to advertise a property. Instead, Home365 our team of property managers in Phoenix will take professional photos and videos of our client's investment property, capturing media that is attractive enough to catch people's attention. When you work alongside the Home365 team for property management in Phoenix, it's unlikely that your rental will remain empty for more than 14 days.
Step 4 of Property Management in Phoenix:
Not only will Home365's team of property managers in Phoenix find the perfect tenant for our clients' investment properties, but we'll also handle the move-in process from beginning to end. As a detail-oriented provider of property management in Phoenix, the Home365 team will create a unique Welcome Kit for all of our tenants. The purpose of this kit is to provide beneficial information about the property they're renting. The move-in inspection is another key part of property management in Phoenix. No matter what our team of property managers in Phoenix discovers during this inspection, Home365's clients will be able to view it using their own digital Portal. Each of our clients will be given access to a Portal of their own, keeping them up-to-date with the status and condition of their investment property at all times.
Step 5 of Property Management in Phoenix:
Collecting Rent & Managing Your Tenants
When Home365 does property management in Phoenix, we try to keep one of our core philosophies in mind: The tenant should never be disrespected or treated like they're only a means to a profit. Each tenant is a client of the investor and should be continuously treated with respect—even in the most difficult or contentious situations. For instance, even when you're using effective techniques for property management in Phoenix, contract breaches can still occur. In these complex circumstances, the tenant will still be treated with the care and respect they were promised. However, to make it so that contract breaches are few and far between, Home365 incorporates various incentives into our brand of property management in Phoenix. Tenants will be afforded useful perks if they can uphold positive behaviors, such as keeping the property fit for any inspections, always paying their rent on time, and so on. Evictions rarely occur when you work with Home365 for property management in Phoenix. This is a situation that our team will try to avoid if at all possible. Nevertheless, if evicting the tenant is the sole option left, our team of property managers in Phoenix will handle this difficult job. Even then, we'll continue to treat the tenants with dignity and respect.
Step 6 of Property Management in Phoenix:
Property management in Phoenix should include professional money management for all clients. Home365 is proud to offer these services to all our Phoenix-based clients. Any finances related to your investment property will be handled by the Home365 Phoenix property management team. Plus, no client will be left in the dark about what these finances look like at any given time. Using the custom Portal each client is provided, it's quick and simple to check the status of your finances. You'll be able to view a slew of financial information, including income, expenses, current balances, and more. You also don't need to stress about your money being left in limbo after the tenant has made a payment. Whenever a tenant pays their rent, clients will see these funds enter their bank accounts within three days. For Home365, effective property management in Phoenix is about both efficiency and transparency, and we show this through our handling of finances. If the tenant has recently opened a maintenance or repair request, any reporting information will be provided to clients via their Portal. All of this will be visible on a live dashboard, which is continuously being updated making your experience with Phoenix property management easy.
Step 7 of Property Management in Phoenix:
Tracking & Organizing Maintenance Projects
When investment property is in need of unexpected repairs or maintenance work, this can be highly stressful for investors throughout Phoenix. Home365's Phoenix property management hopes to relieve most or all this stress through our efficient and largely automated method of tackling repair, maintenance, and remodeling jobs. That's our ambition as a trusted provider of property management in Phoenix, Arizona. If an issue needs to be reported, tenants can do so through Home365's easy-to-download and use apps. Once the maintenance or repair project kicks off, you'll never need to worry about staying in the loop—Home365's property managers in Phoenix have our clients covered. To keep you informed on the status of a project, repair data will be provided in real-time installments. This includes video reports updating clients on the situation. Home365 works with only the highest-rated services providers in the Phoenix, AZ region. This is another way that we keep our property management in Phoenix above our competitors' services. When a maintenance or repair worker is brought to the property, the tenant will be given an opportunity to review their services. In coming up with our own rating, the Home365 property managers in Phoenix uses over thirty unique data points to determine the overall quality (and price efficiency) of their services. Not every service professional is going to meet Home365's minimum standard. Whenever someone falls short, they'll be disqualified from working with us to provide maintenance for our property management in Phoenix. Being the top provider of property management in Phoenix, Home365 is dedicated to respecting the finances of our clients. We refuse to mark up repair costs; we also will never take a commission on the cost of these repairs or maintenance jobs.
Step 8 of Property Management in Phoenix:
The Smoothest Turnover of Property Management in Phoenix, Guaranteed
Over the years, Home365 has developed and perfected our move-out procedures. Moving out of a client is an inevitable part of property management in Phoenix. The move-out stage of property management in Phoenix involves a detailed move-out inspection to find any damage or need for repairs. If anything of this nature is discovered by our property managers in Phoenix, we'll utilize some or all the tenant's security deposit to pay for repairs. It's the goal of Home365 to bring your investment property back into peak condition before a new client can move in. This could involve painting, cleaning, repairing, and beyond. Our turnover speeds are unrivaled by competing Phoenix property management companies, meaning that your property will rarely be left vacant for extended bouts of time.
Step 9 of Property Management in Phoenix:
The ease of our clients' experiences is important to the Home365 Phoenix property management team, and this is reflected in our personalized approach to property management in Phoenix. Additionally, we believe it's our duty to provide clients with the best support services we can offer. If you ever run into a problem or have questions about property management in Phoenix, it's quick and easy to get in touch with Home365. Clients can also refer to Home365's FAQs to answer their questions or concerns about property management in Phoenix.
We're here to answer any questions you may have!
BUSINESS HOURS
Mon–Fri 9 to 5 pm
Sat–Sun CLOSED
Ready to invest in the Phoenix market?
If you haven't already done, go and see what properties are available.
Network with Local Investors
Come join us monthly at the local Lancaster Real Estate Hackers Meetup.  RSVP here, it's free!
Our blog is your one-stop-shop for all things Home365, real estate investing, and property management. You'll find tips and tricks to help you be successful in this industry, as well as news from Home365 and the latest PR and news from our company.
Stay up to date on the latest trends in home rentals and real estate investing. Sign up for our mailing list to get news about new blog posts and other updates straight to your inbox!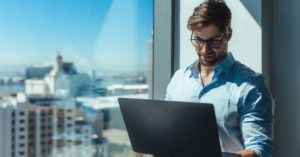 How Much Work Is It Really to Use a Company or a Management Company Rentals Service?
Read More »
How Much Work Is It Really to Use a Company or a Management Company Rentals Service?
Read More »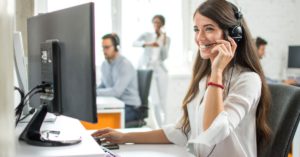 How Much Work Is It Really to Use a Company or a Management Company Rentals Service?
Read More »
Connect with us on social media!
We understand that the world of real estate investment and property management is a fast-paced environment. It's important to stay on top of the latest news and trends so that you can make the best decisions for your investments.
With Home365, you can always stay in the loop with our blog, or connect directly with us on Facebook, Instagram, and LinkedIn. You're busy—we get that—so we're here to help you stay up-to-date without adding more work to your plate.