Innovative Property Management in Pottstown, PA

The Top Provider of Property Management in Pottstown
When it comes to providers of property management in Pottstown, Home365 is unmatched. Not only do we provide the most innovative and full-service property management services in the area, but Home365 also offers unbeatable pricing. As a byproduct of our company's scale and the unique technology we use, we're able to keep operational costs to a minimum. And when we keep operational costs down, this means more savings for the investors we work with.
No other full-service property managers in Pottstown, PA can beat the pricing of Home365's incredible property management services. For this reason, it's easier than ever for property owners and investors in Pottstown to profit from their rental properties. Home365 works with investors of all sizes, whether they're big or small.
When you turn to us for property management in Pottstown, you don't even need to worry about your investment property being left vacant — it's rare that the properties we manage are vacant for a significant stretch of time.
The Home365 team provides property management in Pottstown and its surrounding areas. Plus, we offer some of the most innovative and unique technology of a property management company in Pottstown. We'll even employ our Net Operating Income (NOI) Guarantee to make sure your property is performing better than ever.
Highlights of the Potstown, PA Market
What Makes Pottstown, PA Real Estate Market Attractive for Investment?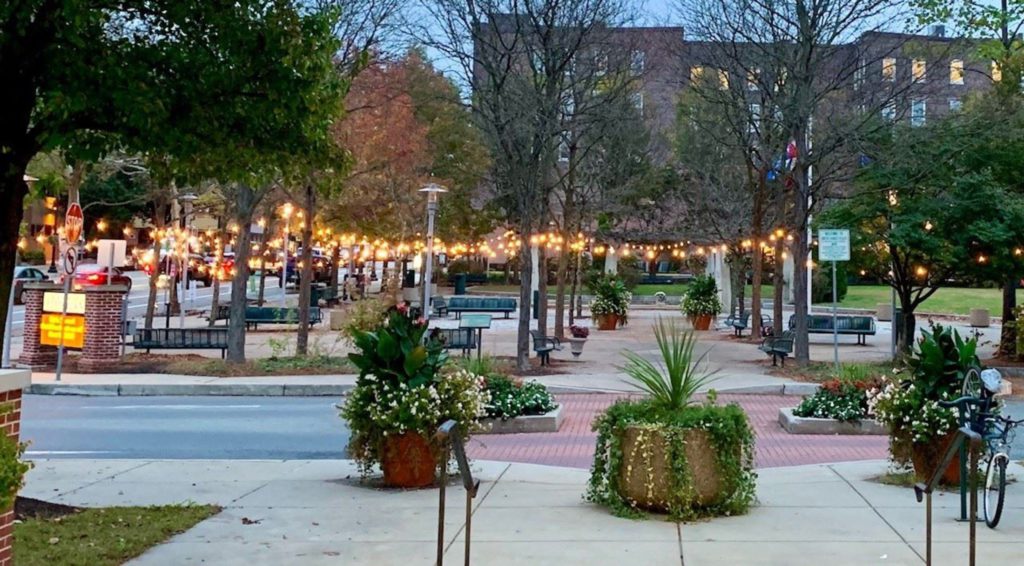 Pottstown, PA is a smaller town located in Montgomery County within the state of Pennsylvania. Pottstown is about an hour away from Philadelphia, making it a
convenient location for those who commute to the city for work. The town is also situated close to other major highways, making it easy to get around. Pottstown has a rich history dating back to the Revolutionary War era and is home to several historic buildings. The town has a variety of shops and restaurants, as well as several parks and recreation areas.
Between the convenient location and the historic charm, many people have found Pottstown to be an ideal place to live. Here are some things that make Pottstown an attractive investment market:
Pottstown real estate is extremely affordable for investors, homebuyers, and renters alike.
Home prices are below the national average in the United States.
The median home price is around $255,000.
There is still a lot of money to be made from growth in the Pottstown market, with home values increasing 32.9% since last year, and the average price per square foot is up 18%.
The average home sells on the open market for approximately 2% above the list price, indicating a seller's market.
Pottstown has a strong renter's market, with rental prices increasing 4% each year and an average of $950 in median rent per month for investors.
Pottstown is near some notable smaller Pennsylvania colleges and universities, including Ursinus College, Albright College, University of Valley Forge, and Montgomery County Community College.
The area of Pottstown has an above average livability score due to outdoor activities, diversity level, low commuting timelines, and comfortable weather.
Pottstown is a small commute to some larger job markets such as King of Prussia, Plymouth Meeting, and Philadelphia which provides more job security and opportunity for residents while being able to live in a smaller, more peaceful town.
Still want to know more?
Take an even closer look at why Pottstown, PA is one of the best places to buy an investment property. 
Property Management Company in Pottstown, PA
Home365 believes that property management in Pottstown (and across the nation) should aim to innovate and continue to improve its services. As a unique component of our property management services, Home365 uses both artificial intelligence and a preventative sensory system. These technologies are supported by a dedicated team of Pottstown-based property management professionals.
With the services we provide for property management in Pottstown, investors and property owners can rest assured that their property is staying in top condition for future and current tenants.
Property Management Company in Pottstown, PA
By working with the top property management company in Pottstown, clients can receive all the benefits of Home365's Ultimate Coverage plan. Even when your property is vacant, clients will continue to receive a timely monthly payout, guaranteed. Our property managers in Pottstown will help you make a profit from your property.
A number of investors in Pottstown are already reaping the rewards of Home365's "invest & rest" business. To join the bunch and optimize your investment property, be sure to reach out to Home365 today.
Property Manager, Leo, is the Home365 senior property manager for Pottstown with a ton of experience managing properties in the area. He knows the area well and is excited to continue the Home365 tradition of providing high-quality local service with the best technology in property management to keep owners and tenants happy.  
Full-Service Property Management in Pottstown, PA
If you're in need of property management in Pottstown, don't settle for a provider that only offers a select number of services. Property management is complex, and that's why Home365 has every step of the process covered, top to bottom. With these services, we'll help you bring in an impressive profit. Here's what you can expect from property management in Pottstown, whenever you come to Home365:
Step 1 of Property Management in Pottstown:
Evaluating and Figuring Out a Rental Rate
Home365 works with licensed agents and brokers, who we'll send out to evaluate your investment property in Pottstown. Our property managers in Pottstown will thoroughly and carefully analyze your asset. Once this analysis is complete, Home365 can determine a fair rental rate for the property, as well as develop a useful tenant profile. As an exceptional example of property management in Pottstown, Home365 uses both publicly accessible data and data that's unavailable to the public when we perform an analysis. Several of the data sources that we use aren't accessible by the public but contain valuable information about your investment property.
Step 2 of Property Management in Pottstown:
Tenant Screenings and Making a Selection
Our property managers in Pottstown believe that for your property to thrive, you'll need to pick the right tenant. We take the tenant selection process very seriously and go far beyond a simple credit check. Instead, Home365 will perform a background check on each tenant interested in your property. On the investors' behalf, we'll even take care of reference calls and get in contact with the tenant's prior landlords. All of these are essential steps to finding a tenant and performing the best quality property management in Pottstown. Additionally, we'll perform our careful screening/underwriting procedure on each potential tenant.
Step 3 of Property Management in Pottstown:
Advertising Your Property and Creating a Rental Listing
Of course, to find the ideal client for your investment property, your property will need to be noticed by the right audience. Property management in Pottstown requires a skillfully crafted advertising strategy to function with maximum efficiency and minimal stress for the client. Home365 will professionally market your rental property, targeting these advertisements to the correct audience. To us, writing up a short description of your investment property isn't going to be enough. To attract more attention from potential clients, Home365 will fill your rental listing with high-quality videos and photos. Not only that, but as the top provider of property management in Pottstown, Home365 promises a short turnover on each of the properties we manage. Typically, our leases are filled within 14 days, meaning that your investment property won't ever be left vacant for long.
Step 4 of Property Management in Pottstown:
Once move-in day has arrived, Home365 has each of our clients covered. A smooth move-in day is important to us and is an invaluable step of property management in Pottstown. Home365 will kick the day off right by providing tenants with a customized Welcome Kit, containing any information they should know about the property they're renting. Next, it's time for the move-in inspection, performed by the top property management company in Harrisburg. Whatever information we uncover during this initial inspection will be relayed to the client through a convenient Portal. Each of Home365's clients will be given access to their own Portal, which they can view at any time.
Step 5 of Property Management in Pottstown:
Collecting Rent and Handling Client Management
One of Home365's fundamental philosophies is simple, and it impacts how we approach all of our interactions with tenants: Tenants are far more than a way for us and our clients to make money. Each tenant is a valued client of your own, and should be continuously treated with respect and humility, at each step in the property management and rental process. This approach is necessary to be the most effective property management company in Pottstown. When tenants are incentivized to uphold good habits, the experience is going to be much easier for everyone involved. So, Home365 gives unique perks to tenants who submit their rent payments on time, keep the property fit for inspection, and participate in one-time reporting of maintenance or repair concerns. On the opposite end of the spectrum, when a tenant breaches their contract, Home365 doesn't allow this to impact how we treat them — every tenant is treated with full respect, at every stage of property management in Pottstown. We'll tackle the issue while treating the tenant with dignity and honor at every point, with no exceptions. That's simply Home365's approach to property management in Pottstown. Since we strive to find the ideal client for your investment property, tenants rarely need to be evicted. We also like to avoid these situations if we can. However, if an eviction must occur, Home365 will take care of it on our client's behalf.
Step 6 of Property Management in Pottstown:
When you hire property management in Pottstown, chances are, you're expecting your finances to be carefully and professionally managed. That's exactly what you can expect when you work with Home365. Any financial information associated with your investment property will be easily accessible through your client Portal. This includes key information such as balances, expenses, and income. When you come to Home365 for property management in Pottstown, you'll never be left in the dark about your financials. Once a client submits a rent payment, you'll find this money in your own bank account within three days — we'll make sure that your money isn't left in limbo, getting it to you as soon as possible. You can also turn to your live dashboard for updates about maintenance or repair requests, whenever they need to be performed.
Step 7 of Property Management in Pottstown:
Handling Maintenance, Repairs, and Remodeling
Without property management in Pottstown, dealing with repairs or maintenance requests can be stressful. However, Home365 makes it our goal to streamline and automate the process, making it far less stressful for investors. To begin, whenever an issue arises, tenants will be able to make a quick and easy report using one of Home365's apps. This leads to a streamlined process proving that Home365 really is the most efficient provider of property management in Pottstown. Throughout the repair or maintenance process, our clients will receive informational video reports, to ensure they're up to date on the project. Home365 is highly selective about the service professionals that we work with — we only hire the best, making sure you're always receiving the best property management in Pottstown. Each of these professionals will then receive a rating from the tenant, to further let us know that they meet Home365's quality standards. When we rate service professionals, Home365 uses more than 30 data points. This is so that we can find the professionals with the best quality work and the most reasonable pricing. Sometimes, service or maintenance workers don't meet the minimum standard we've set. Whenever this happens, they are disqualified from working with Home365 in the future. Prior to a maintenance, repair, or remodeling job being performed, our clients will receive the quote for their personal approval. If you're short on money in your account, you have the option to pay using Home365's own app. Then, once the maintenance job is underway, you'll receive repair data in real-time.
Step 8 of Property Management in Pottstown:
The Quickest and Easiest Turnover
Move-out day is equally important as move-in day, when you're providing property management in Pottstown. Home365 puts in the work to make sure the move-out process runs smoothly and without complication. Home365 will handle the move-out inspection of your property, where we'll determine whether repairs are necessary. Should any problems come up, the repair services will be paid for with the tenant's security deposit. Once we receive your approval, we'll handle all of these issues swiftly and efficiently, so that the property is ready for the next tenant to move in. Sometimes, Home365 will discover a way that you can boost your property's rental value by updating certain features, such as appliances. We'll let you know whenever this is the case, and you can decide whether you'd like to invest in the upgrade.
Step 9 of Property Management in Pottstown:
Unmatched Support Services
Property management in Pottstown is so much better when it provides premium support services to clients. Whenever one of Home365's own clients has a question or concern, the process of reaching out to us is hassle-free. We strive to optimize our clients' experience of property management in Pottstown, every step of the way. If you're looking for additional information about property management in Pottstown and Home365's services, you can contact our team or review our FAQs.
We're here to answer any questions you may have!
Ready to invest in the Pottstown market?
If you haven't already done, go and see what properties are available.
Network with Local Investors
Come join us monthly at the local Lancaster Real Estate Hackers Meetup.  RSVP here, it's free!
Our blog is your one-stop-shop for all things Home365, real estate investing, and property management. You'll find tips and tricks to help you be successful in this industry, as well as news from Home365 and the latest PR and news from our company.
Stay up to date on the latest trends in home rentals and real estate investing. Sign up for our mailing list to get news about new blog posts and other updates straight to your inbox!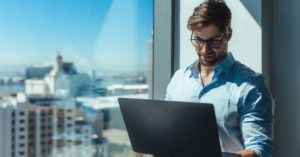 How Much Work Is It Really to Use a Company or a Management Company Rentals Service?
Read More »
How Much Work Is It Really to Use a Company or a Management Company Rentals Service?
Read More »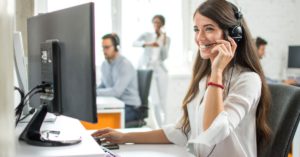 How Much Work Is It Really to Use a Company or a Management Company Rentals Service?
Read More »
Connect with us on social media!
We understand that the world of real estate investment and property management is a fast-paced environment. It's important to stay on top of the latest news and trends so that you can make the best decisions for your investments.
With Home365, you can always stay in the loop with our blog, or connect directly with us on Facebook, Instagram, and LinkedIn. You're busy—we get that—so we're here to help you stay up-to-date without adding more work to your plate.