Top Property Management in Trenton, NJ

Innovative and Hassle-Free Property Management in Trenton
Property management services are invaluable for investors across Trenton, but sometimes, they can be difficult to afford. Home365 is proud to offer cost-effective and high-quality property management in Trenton. Due to the scale of our property management company in Trenton, as well as the technology we use in our services, Home365 can keep down operational costs. When we save on operational costs, our clients save money, too — and gain an even larger profit. 
Home365 provides property management in Trenton whether you're a big or small investor. Our property managers in Trenton work hard to make sure your investment property never stays vacant for long, with a speedy turnover process to help advertise your property and bring in new tenants.
Whether you have investment properties in Trenton or its surrounding areas, you can turn to Home365 for property management services. At Home365, we strive to continue innovating and offering our clients the most technologically forward property management in Trenton. All our Trenton clients can benefit from our Net Operating Income (NOI) Guarantee.
Highlights of the Trenton, NJ Market
Trenton, NJ offers investors a unique opportunity. With its proximity to major cities such as Philadelphia, New York, and other populous areas of New Jersey, Trenton could offer a viable option for those looking to break into the New Jersey real estate market.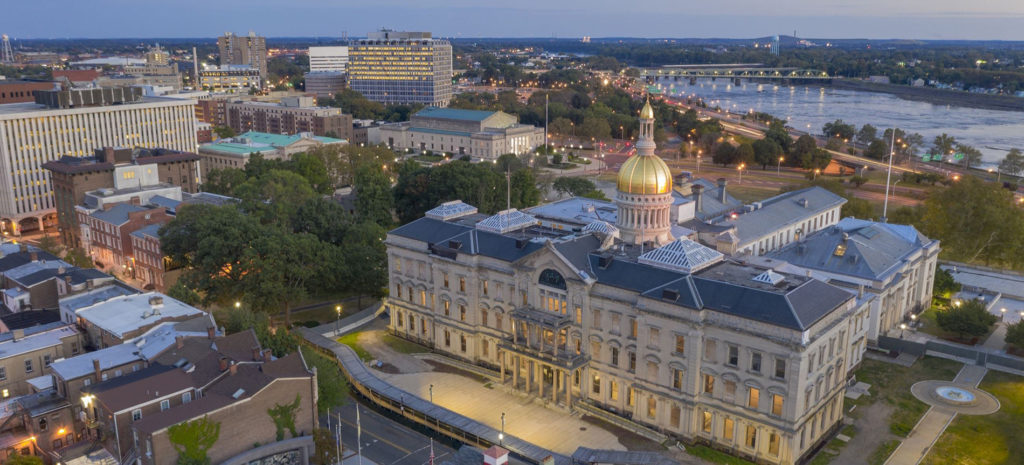 Trenton offers affordable investment opportunities.
○ Home prices sit below the national average.
○ The median sales price for a home in Trenton is $161,500.
The Trenton real estate market is somewhat competitive.
Home values in Trenton have increased 5.9% in the past year and 122% in the
past five years.
Trenton is the capital city of New Jersey.
The city is grouped with the New York Metro area and the Philadelphia Metro
area.
Once a manufacturing mecca, Trenton advertises the slogan "Trenton Makes,
The World Takes."
○ Today, Trenton is home to state government, financial services,
transportation and logistics, and life sciences.
Still need more information?
Take a look at the following stats to better understand why the real estate market in
Trenton is worth your investment.
Property Management Company in Trenton, NJ
The property management team at Home365 is proud to utilize advanced and innovative technologies as a core part of our services. We use a combination of a preventative sensory system, artificial intelligence, a team of experienced property managers in Trenton, and more to serve our clients.
Highly Effective & Profitable Property Management in Trenton, NJ
Trenton-based investors who are interested in property management services should sign up for Home365's Ultimate Coverage plan. When you choose to work with us, you'll receive a monthly payout, even if there's no tenant currently living at the property.
If you're seeking out a property management company in Trenton with a true "Invest & Rest" business model, look no further than Home365.
DeRosa Group Partnership
Home365 and Matt Faircloth have a wide partnership in Trenton to educate investors via a monthly meetup, built an office complex in Trenton for real estate investors, and continue to improve property management in the Trenton area.
Full-Service Property Management in Trenton, NJ
Property management isn't just a single service — it's a collection of key services for those looking to profit off investment properties. When you take advantage of full-service property management in Trenton, New Jersey, you're receiving all the services you need to make an impressive profit off your property.
As a full-service property management company in Trenton, Home365 offers these services to our clients:
Step 1 of Property Management in Trenton:
Home365 works directly with licensed brokers and agents in the Trenton area. We'll bring these individuals to your investment property to perform a thorough analysis, prior to any tenants moving in. Once these experienced professionals have evaluated your asset, our property managers in Trenton will be ready to determine a fair rental rate and tenant profile. Although tapping into publicly accessible data can be useful when performing a property analysis, it isn't enough for the experts at Home365. We'll also utilize data about the investment property that isn't available to the public, allowing us to perform the most detailed analysis we can. This way, Home365 can successfully optimize the deals of all our clients.
Step 2 of Property Management in Trenton:
The Tenant Screening & Selection Process
If your investment property in Trenton is going to thrive and make a profit, you'll need to move in the right tenants. Tenant selection is a core component of property management in Trenton. Home365 is a property management company in Trenton that is dedicated to finding your property the best possible tenants. While some property managers in Trenton won't do much more than perform a credit check on potential tenants, Home365 takes this procedure a few steps further. Our own property managers in Trenton will perform background checks on each of the tenants we're considering for your property. We'll also speak with these tenants' prior landlords and handle reference calls so that you don't have to. Each interested tenant will be required to go through Home365's own screening and underwriting process.
Step 3 of Property Management in Trenton:
Advertising Your Property
If property management in Trenton is going to succeed at making you a profit, it will need to find the ideal tenant. And to find the best tenant for your Trenton investment property, that property must be advertised to the correct audience. When you work with property managers in Trenton, they should be supplying you with great tenants, time and time again. While a simple write-up about your investment property might be noticed by some individuals, it's not going to catch the attention of many other potential renters. To perform property management in Trenton, Home365 heads down to your property to take high-quality photos and videos. This media will then be used to professionally market your investment property to an interested audience. In fact, Home365's advertising strategy is so effective that most of our leases are filled within fourteen days (although this can vary, depending upon the season). Efficient property management in Trenton and a fast turnover is our goal.
Step 4 of Property Management in Trenton:
As the top property management company in Trenton, Home365 wants move-in day to be a success. We'll create a unique Welcome Kit for each new renter, which they'll receive on the day they move in. This kit will be a valuable resource for the tenant, including essential information about your investment property. Our property management in Trenton also includes a move-in inspection. This careful inspection will give Home365's property managers in Trenton a clear sense of your property's condition before the tenant has lived there. Because we give each of our clients their own online Portal, they will be able to access the move-in inspection results anytime that they'd like — quickly and easily.
Step 5 of Property Management in Trenton:
Collecting Rent and Performing Tenant Management
Tenant management and property management in Trenton go hand-in-hand. Tenant management should always be performed with care since tenants aren't just a way for us and our clients to make a profit. Instead, each of these renters must be treated respectfully at all times, during their entire stay at the property — no exceptions. This is exactly how the Home365 team approaches all property management in Trenton. Tenants will be incentivized with perks to maintain good habits while living at your investment property. This means that perks will be given for regularly paying their rent on time, one-time reporting of maintenance or repair concerns, keeping the property ready for important inspections, and more. Not all tenants abide by the contract they've signed with us, however. Whenever a contract breach occurs, Home365 never lets this stop us from treating that party with honor and respect, as we work to calmly resolve the issue. Sometimes, property management in Trenton also involves handling evictions, if they ever become a necessity. Home365 treats evictions as a worst-case scenario, however, and we try to avoid them, whenever possible.
Step 6 of Property Management in Trenton:
By hiring property management in Trenton, your finances should be treated with the care and attention that they deserve. Home365 will manage any finances related to your investment property — we'll also ensure that our clients remain informed about financials at all times. Using the online Portal we've provided to each of our property management clients, the parties that Home365 works with will be able to view any financial information about their property with ease. Balances, income, and expenses will all be conveniently available for our clients to check in on, whenever they'd like. You'll always know what's going on with the financial side of your property management in Trenton. Plus, when a client pays their rent, this money isn't going to be left in limbo. You'll find these payments in your personal bank account within three days. If you'd like to stay on top of reporting, this is also available for you to view in your Portal. So, if a client makes a maintenance, repair, or remodeling request, you'll be able to see any important information and updates at any time.
Step 7 of Property Management in Trenton:
It's inevitable that sometimes, a tenant will make a maintenance, repair, or remodeling request. When this happens, we don't want our clients to take on any of the stress. Home365 believes that handling maintenance and repair requests is a key part of property management in Trenton — we'll take care of the problem, top to bottom. We even use a heavily automated process to take care of the issue. When the need for repairs or maintenance arises, your tenants will be able to make a report directly through one of Home365's own apps. Then, we don't just send out any services provider that's available to take on the job. Home365 only works with highly rated service professionals, with their quality being measured using over thirty data points. The investment property's tenants will also be given a chance to rate their experience with the services provider. If that provider is assessed by Home365 and doesn't meet the minimum standard we've set, they'll be automatically disqualified from working with us in the future. When the maintenance or repair job is underway, Home365's clients will be kept aware with detailed video reports of the project. Successful property management in Trenton means that our clients will never be left in the dark about the state of their property — this information will be swiftly and conveniently communicated. Clients will receive a quote to be personally approved before a maintenance, repair, or remodeling project begins. Further, you can expect the property management team at Home365 not to markup repair costs. We also refuse to take a repair commission from our clients. If you'd like to check in on repair data at any point, this will be made available to clients through their Portal.
Step 8 of Property Management in Trenton:
Efficient and Smooth Turnover
Property management in Trenton shouldn't neglect the move-out and turnover process, ensuring that the tenant has a positive move-out experience. After a tenant has moved off your investment property, a move-out inspection will be performed. This inspection will let our experts on property management in Trenton know if any damage has been done to the property during the tenant's stay, or if any maintenance jobs need to be performed. If any problems are discovered during this inspection, the cost of repairs or remodeling will be covered using the tenant's security deposit. The turnover speeds offered through Home365's property management in Trenton are unmatched by competing property management companies. Our clients only need to wait a short time before their property can be rented out to its next client. If any appliances or other items can be upgraded to boost the rental value of your property, then Home365 will relay this information to you.
Step 9 of Property Management in Trenton:
Support Services for Property Management in Trenton
Home365 understands that if our clients have questions or concerns about property management in Trenton, they deserve a timely and helpful response. We offer the best support services of any provider of property management in Trenton. Our goal is to craft the best client experience. Would you like to know more about Home365's property management services, or about property management in Trenton? Simply take a look at our FAQs or reach out to our experts today.
We're here to answer any questions you may have!
BUSINESS HOURS
Mon–Fri 9 to 5 pm
Sat–Sun CLOSED
Ready to invest in the Trenton market?
If you haven't already done, go and see what properties are available.
Network with Local Investors
Come join us monthly at the local Lancaster Real Estate Hackers Meetup.  RSVP here, it's free!
Our blog is your one-stop-shop for all things Home365, real estate investing, and property management. You'll find tips and tricks to help you be successful in this industry, as well as news from Home365 and the latest PR and news from our company.
Stay up to date on the latest trends in home rentals and real estate investing. Sign up for our mailing list to get news about new blog posts and other updates straight to your inbox!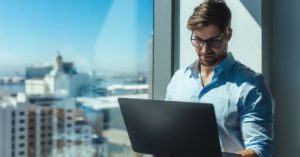 How Much Work Is It Really to Use a Company or a Management Company Rentals Service?
Read More »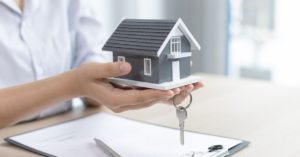 How Much Work Is It Really to Use a Company or a Management Company Rentals Service?
Read More »
How Much Work Is It Really to Use a Company or a Management Company Rentals Service?
Read More »
Connect with us on social media!
We understand that the world of real estate investment and property management is a fast-paced environment. It's important to stay on top of the latest news and trends so that you can make the best decisions for your investments.
With Home365, you can always stay in the loop with our blog, or connect directly with us on Facebook, Instagram, and LinkedIn. You're busy—we get that—so we're here to help you stay up-to-date without adding more work to your plate.