Property Management
In Las Vegas
We make renting out profitable, predictable, and hassle-free.
Here at Home365, we are innovating on how property management is done in Las Vegas, Henderson, North Las Vegas and nearby neighborhoods.
We deliver a fully automated, highly efficient best in class Property Management Service coupled with a novel disruptive Net Operating Income (NOI) Guarantee that secures the performance of your properties.

By using cutting edge Technology and our team of dedicated local Property Managers, we ensure that your property is in the best shape possible to deliver guaranteed results.
Our Ultimate Coverage plan even allows you to get a consistent payout every month even if there's no tenant in the building.
Built-in Silicon Valley, supervised locally by human Property Managers we do the hard work so you can Invest and Rest!
Property evaluation and rental rate calculation
Our licensed agents and brokers will conduct a thorough analysis of your asset to determine the best possible rental price and tenant profile.
We are using various data sources that are not available for the public to tap into the most optimized deal for you.
Tenant screening and selection
This is critical. Choosing the right Tenant is an art. Credit scores are important but they are not everything. We conduct background checks, reference calls with past landlords as well as through our proprietary unique screening and underwriting process.
Rental listing and advertising
We will create the most beautiful and professional photos and videos of your property and will market it professionally. Our leases are filled in 14 days on average. (seasonality might impact both ways)
We welcome our Residents with Welcome Kits explaining all the nuances about your property. This is when we will do a "Detailed Move inspection". We will share it with you over your Portal.
Rent collection and Tenant Management
Tenants are not only a source of income (as old-school tends to see them). They are your clients and deserve to be treated as customers. We incentivize them for good behaviors such as on-time payments, one time reporting of maintenance issues, passing inspections at a high bar, and basically carrying for your asset. Those incentives can be redeemed for various perks. However, those who fail to comply with the contract will be professionally and honorably treated to cure the breach. In rare cases and upon need (we usually don't get there) we will take care of evicting.
This is the heart of it all. We manage your money in the most professional way so you can rest easy. Your portal is always accessible and shows your most current balance, incomes, and expenses. You will love the sound of "cha-ching" when your money hits your bank account within 3 days of rent payment. Our live dashboards show you the status of repairs/maintenance and more.
Maintenance, repairs, and remodeling
This part is heavily automated with Tenants reporting the issues using our apps. There are video reports so you can always track and see what's going on. Our system dispatches the best in class and highly rated Service Providers. Each job generates quotes for you to approve. Not enough money in your account? Pay through our App. Easy. Each pro is rated by your tenants as well as we dynamically measure over 30 data points of their service and pricing. Those who don't meet our minimums – are disqualified. We want you to get the best service for the best price. Do we need to mention that we do not markup or take any commissions on that? All of the repairs data including chats, phone calls, and video conferences between your Tenants and pros are accessible to you in real-time.
Upon Tenant move out, we do a "Move out" inspection and disposition the "security deposit" to cover any damages and conduct a super fast and cost efficient turnover. We will take care of painting, cleaning, repairing whatever is needed so your can rent as fast as possible. We will present you with what we believe should be done for your approval. We might also offer you upgrades for certain items to get a better rent.
This is our core. Best support all the time. We are building the "Amazon of Property management. This means we are obsessed with our customers. Want to know more? We are happy to chat. Submit your question here or visit our FAQs section.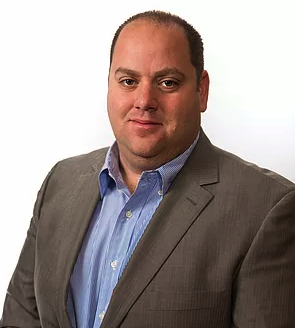 Chief Broker & General Manager
Home365 Las Vegas
Ron is an experienced real estate agent and a broker. He has been in real estate services since 2011 and has managed more 300 units as a property manager. Ron was the founder member of Pangea Realty before it was acquired by Home365. Ron has completed transactions worth millions of dollars as a licensed realtor over the past 8 years. When not on the job, Ron enjoys camping with his family at Lake Meade. 
Property Management
In Las Vegas
Property Management in Las Vegas is a growing industry because Vegas will always be a destination for people around the world. The city is truly unique which has caused it to be one of the fastest-growing real estate industries in the world. However, Property Management in Las Vegas is still behind the curve, well, that's until Home365 began operating.
Property Management Las Vegas
There's no reason to avoid property management in Vegas. Owning a home as a source of income can be great but you don't need it to take over your entire life, especially if you're trying to grow and expand. As your portfolio increases, you can rely on innovative property management companies like Home365 to take on all the day to day hassles that arise from renting out a property.
Innovative property management Las Vegas is severely lacking. Many of the companies in the area are using old outdated technology to process their day to day work. This can lead to countless problems and even bigger headaches in the future. 
For example, let's say there is a small maintenance issue in the home. For whatever reason, the tenant, contractor, and owner are unable to get on the same page regarding when and how to resolve the issue. Over time, the problem gets bigger and bigger and before you know it you have a very angry tenant and a much larger repair bill than you expected.
Don't get caught dealing with old, outdated property management Las Vegas techniques. We have designed our entire company to innovate and change the way property management is done from the bottom up. The technology we use allows the tenant to work directly with the contractor, sending us, or the owner, the bill for labor. This allows processes to happen quickly and easily by avoiding complicated scheduling issues. This is how we are changing property management in Las Vegas. 
We are making it easier than ever to invest in Las Vegas because of our innovative business model. Property Management in Las Vegas has been revolutionized by our cutting edge use of technology and our Ultimate Coverage Plan. Curios? Find out more by contacting us today, and find the best property management in Las Vegas.
Office details
General inquiries: (702) 998-9707
Leasing: (725) 261-5469
Fax: (702) 974-1445
9159 W Flamingo Rd., Suite 102
Las Vegas, NV 89147
Business Hours
Mon–Fri 9 to 5 pm
Sat–Sun CLOSED