Effortless Property Management in Harrisburg
Investors Need Property Management in Harrisburg, PA
Not only are property management services invaluable for investors, but these services are even better when they're affordable. Home365 is proud to offer the most reasonably priced property management services in Harrisburg and its surrounding areas. We're a property investment company in Harrisburg with lower operational costs, thanks to the innovative technology we use, as well as the scale of our company.
Compared to other property managers in Harrisburg, Home365 has lower operational costs and that means a lower cost for our clients. We work with both large and small investors, and it's extremely rare that our properties are left vacant for a substantial amount of time. As the top provider of property management in Harrisburg, Home365 prides itself on our impressive turnover speeds and efficient service.
If you're looking for property management in Harrisburg or its surrounding areas, then be sure to get in touch with Home365 today. Our skilled property managers in Harrisburg will be glad to work with you, helping you to make a significant profit from your investment property. We're the premier property management company in Harrisburg, thanks to our unique use of technology and Home365's own Net Operating Income (NOI) Guarantee.
Highlights of the Harrisburg PA Market
What Makes Harrisburg Real Estate Market Attractive For Investment?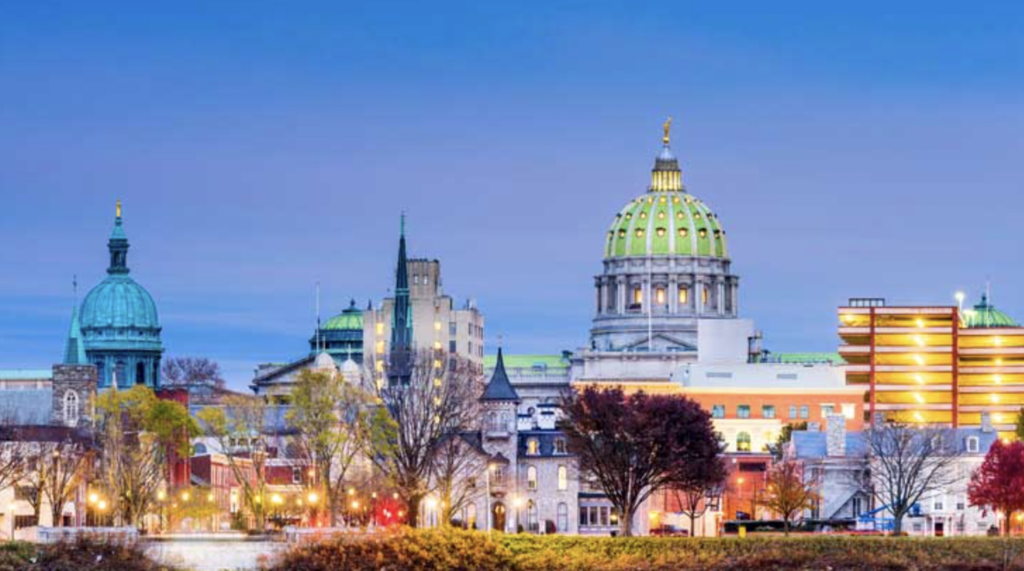 The Harrisburg housing market is one of the fastest growing in Pennsylvania. The area is home to a large government base, including the federal government and the state itself, and features several manufacturers as well.
There are many large employers in the region providing ample opportunities for employment. Hershey is located here, as well as hospitals and resorts. Because it is based in the center of a metro area and offers lots of amenities, it is a desirable place to live
Harrisburg Property Prices
The median home price in the Harrisburg housing market is roughly 180,000 dollars. The average home has a price of nearly 90 dollars per square foot. In the broader Harrisburg-Carlisle metro area, the average price per square foot is around 130 dollars.
Real estate in downtown Harrisburg is much cheaper than the suburbs. The Harrisburg PA real estate market is rapidly appreciating – homes that cost 170,000 dollars in 2015 cost roughly 190,000 dollars now.
You can evict people who are behind on rent or violated terms of the lease. Notice of eviction for breaking terms of the lease range from 30 to 90 days depending on the lease terms, but this is much faster than the process in neighboring states like New Jersey or New York.
Pennsylvania is notable for being landlord-friendly in a part of the country known for tenant's rights. There are some limits on deposits, but there aren't limits on late fees and they don't have to be written into the lease.
Still want to know more?
Here's a closer look at the ins and outs of Harrisburg and why it is an attractive investment for rental property investors.
Access the Q3 Investing Report
Local Expertise for Property Management in Harrisburg
Home365 is the best choice for property management companies in Harrisburg. We are a technology-driven, property management company in Harrisburg that offers personalized services to both commercial and residential landlords. We take pride in our ability to understand your unique needs and provide a service that is tailored specifically for you. Not only will we manage your property, but we will also provide you with a team of experts to handle all types of issues.
Don't wait to begin the process — chat with us today to learn more about the services we offer to the great community of Harrisburg and its surrounding areas. Home 365 will be a valuable asset for any owner looking to manage their property successfully.

Our team of property managers in Harrisburg is committed to providing top-quality services that exceed expectations. We believe in putting integrity and ethical standards first while ensuring we meet your high level of expectations. We know that your success is our number one priority, which is why we will always be readily available to answer any questions you may have. We are committed to being the best property management company in Harrisburg.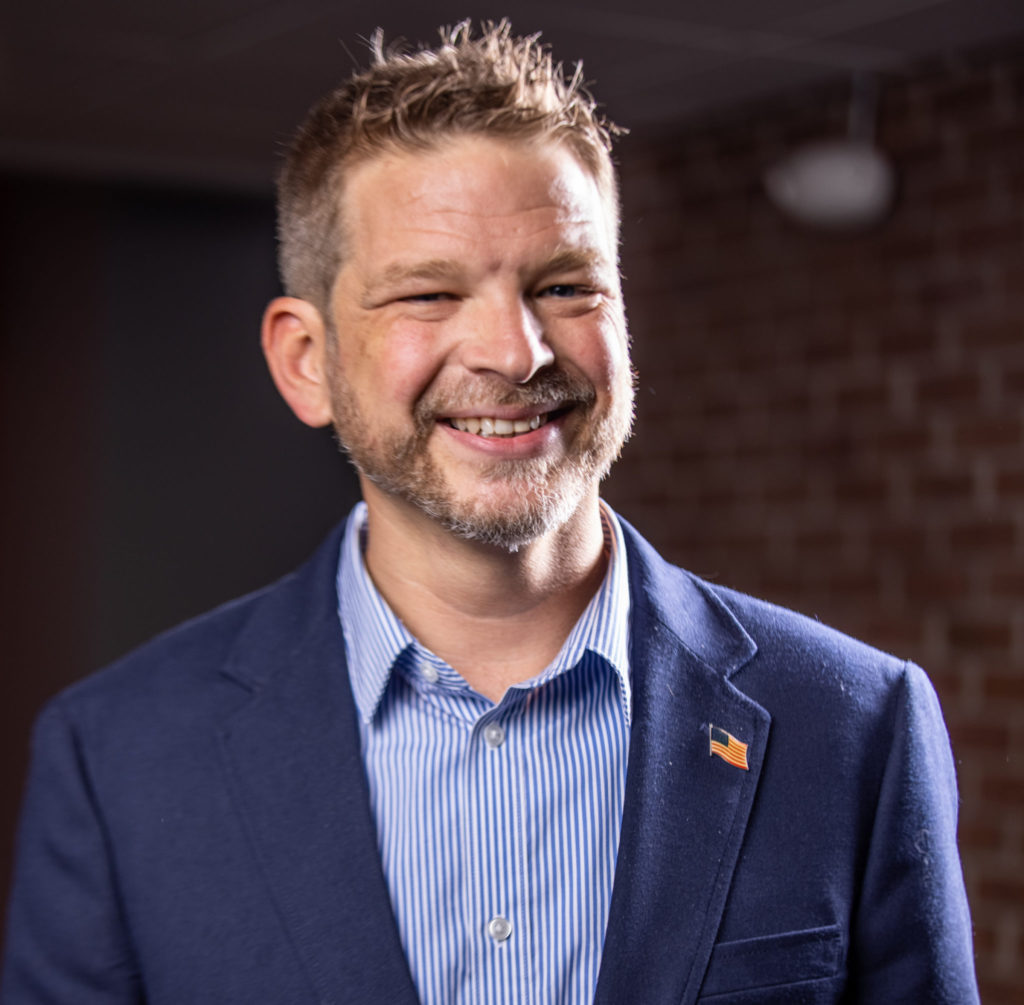 Judah Hoover
General Manager of Home365 Harrisburg
He is the on the ground expert in all things Real Estate and Property Management Companies in Harrisburg, PA. Whether you are just starting out or have a couple units you want us to manage let us know.
I have assisted thousands of investors to reach their financial goals. I have expertise in areas from Philadelphia to Harrisburg because I pursue areas that work for your cash flow.
I personally have been an investor for 20 years, mostly as a flipper, and private lender.
I work as a VP with Home365 Property Management, helping over 800 clients grow their portfolio to the next level, however they define that. This has given me knowledge on how to best manage and protect my own assets and investments, as well as other investors.
The Most High-Tech, Cutting-Edge, All-Encompassing of All Property Management Companies in Harrisburg
Our property management company in Harrisburg offers a 9-step process for our customers, ensuring all your properties are properly maintained and all your needs as a landlord are met. We don't cut corners and we don't offer anything less than what we promise. Of all the property management companies in Harrisburg, we want to give you the best and that is why our services are all-encompassing. We eliminate all the stress and let technology do its thing so you can spend more time on the other important things in your life. Our experts in property management in Harrisburg are always available to help so you don't have to worry about anything.
Step 1 of Property Management in Harrisburg:
Carefully Evaluating Your Investment Property and Determining a Rental Rate
Home365 works with a number of licensed agents and brokers, and a few of these professionals will be sent to your investment property. These property management professionals will perform a thorough analysis of the property in question. This analysis is beneficial for several reasons: It allows Home365 to determine a rental rate, as well as develop a handy tenant profile. Since we're the best property management company in Harrisburg, Home365 doesn't stop at publicly accessible information. For our analysis to be completed, our experienced property managers in Harrisburg will dip into data that isn't available to the general public.
Step 2 of Property Management in Harrisburg:
Screening Potential Tenants and Finding Your Property's Match
At the core of property management in Harrisburg is the tenant occupying your investment property. For property management to succeed and for your investment property to thrive, you need to move in the best client for your location. Home365 recognizes this, and we've dedicated ourselves to finding the best tenant for your rental property. Of course, a quick credit check isn't enough to find the best possible candidate. Home365 takes our process a bit further, with a careful background check performed on any potential tenants of your property. We'll even take care of reference phone calls and speak to past landlords on your behalf, handling these essential property management services for you. Our screening and underwriting procedure makes it even easier for Home365 to find your ideal tenant in no time.
Step 3 of Property Management in Harrisburg:
Creating a Rental Listing and Getting Your Investment Property Seen
For our clients to get the most out of property management in Harrisburg, your property needs to be seen by the right audience. If your advertising materials aren't strong, fewer renters will know that your property is available. Home365 believes that the company you employ for property management in Harrisburg should be supplying you with tenants. We also believe that a simple description of your investment property isn't enough to entice potential renters. Instead, we take property management in Harrisburg to new levels with high-quality photos and videos of your property, showcased to the correct audience. We'll professionally market your property, because the provider you hire for property management in Harrisburg should be experts at advertising and spreading the word about your property. When you work with Home365 for property management, your property's lease will almost always be filled within just two weeks.
Step 4 of Property Management in Harrisburg:
Move-in day matters, and Home365 is available to ensure that it goes smoothly, for you and your new tenants. We'll start off strong by providing the tenant with a useful Welcome Kit. This kit will contain the essential information they should know about the property. The next key step of providing property management in Harrisburg is the move-in inspection, which the Home365 team will also take care of. Property management in Harrisburg is made even easier by the convenient Portal we supply to each of our clients. You'll be able to see the results of your move-in inspection through this Portal, as well as a plethora of other important property management information — you'll never be left in the dark about what's happening on your investment property.
Step 5 of Property Management in Harrisburg:
Managing Your Tenants and Collecting Rent
When you're working with Home365 for property management in Harrisburg, you can rely on us to handle tenant management and rent collection. A critical philosophy of ours is that the tenant is far more than a way for our clients to turn a profit. Each tenant is a valuable customer and your own respective client, and it's vital that property management in Harrisburg treats them with respect. To keep tenants on top of positive habits, Home365 incentivizes them to do so. We'll even provide perks to tenants who routinely pay rent on time, engage in one-time reporting of maintenance issues, and keep your property in all-around inspection-worthy shape. If you're working with property management in Harrisburg, then these are services that you should be receiving, for the smoothest possible experience. On the other hand, if a tenant of yours breaches the contract they've signed, we won't hesitate to look for a solution. However, at every step in this process, Home365 will treat tenants with the utmost respect. When Home365 performs property management in Harrisburg or any of our other locations across the country, we don't typically need to evict tenants from rental properties. Should eviction ever become necessary, we'll take care of it — and meanwhile, the tenant will continue to be treated with dignity and respect.
Step 6 of Property Management in Harrisburg:
Staying on Top of Financials and Reporting
By turning to Home365 for property management in Harrisburg, you can rest easy knowing that all of your finances are being professionally handled. Not only that, but all of this information will be continuously and effortlessly accessible through the client Portal we've provided you with. This includes details about income, expenses, and balances. It's easy to stay on top of your property management in Harrisburg, thanks to this constant availability of information. When one of your tenants pays their rent, you don't need to sit around waiting for this money to end up in your pocket. Our clients only wait up to three days before rent payments find their way into your bank account. We'll never hold your money in limbo. If maintenance or repairs are currently being performed on your property, then you'll find all the detail in your Portal as well — including the costs involved.
Step 7 of Property Management in Harrisburg:
Taking Care of Maintenance Requests and Repairs
Although it can be stressful knowing that your asset needs repairs, Home365 strives to make this process as simple as possible for our clients. The system we use is highly automated, and any tenant can report an issue through one of Home365's own property management in Harrisburg apps. Once a repair or maintenance job is in progress, our clients will be kept up to date with video reports. Property management in Harrisburg shouldn't involve clients being unsure about the status of their property — Home365 makes this information current and effortlessly available. If a maintenance request is made by a tenant, Home365 only sends out the top services providers in the Harrisburg region. These highly rated professionals will get the job done with ease, and at an affordable cost. Whenever Home365 sends out a service or maintenance professional, tenants will be given the chance to rate their services. When it comes to perfecting property management in Harrisburg and working with only the best service professionals, Home365 uses more than thirty data points to assess the quality and cost-efficiency of these service workers. Whenever a service professional fails to meet our minimum standard, they'll be disqualified from working with Home365. If a new maintenance job is about to be performed, our clients will be able to personally approve of the quote. And if you don't have enough money in your account to cover the cost, then all you need to do is pay using Home365's own app. Real-time maintenance and repair data is always available to those who work with Home365 for property management in Harrisburg.
Step 8 of Property Management in Harrisburg:
Giving Clients the Quickest and Easiest Turnover
While it's true that the move-in process is crucial to property management in Harrisburg, so is the move-out process. Home365 will make move-out day run as smoothly as possible, without the stress you could be dealing with, if you didn't employ professional property management services. The Home365 team will take care of the move-out inspection. If we discover the need for any repairs or maintenance jobs, these can be paid for using the tenant's security deposit. We'll provide a quick and simple turnover — your property will never be left vacant for long, and soon enough, a new tenant will be moving in. Whether it relates to painting, repairing, or something else, we'll tackle it — all you need to do is approve of the decision first. If updating certain items or appliances could lead to a better rental value, Home365 will let you know.
Step 9 of Property Management in Harrisburg:
Providing Our Clients With the Best Support Services Available
To further ensure that our clients are at ease and always in the loop, Home365 provides the top support services of any property management company in Harrisburg, PA. We want our clients to have the best possible experience with property management in Harrisburg at every turn. Are you interested in learning more about property management in Harrisburg, PA? In that case, you can reach out to Home365 directly, or you can take a look at our FAQs.
Local Harrisburg Endorsement
We have been named the official recommended property management company of the Harrisburg Landlord Investors Mastermind Group.
This group is the premier real estate investing meetup in the area with over 886 members and is a great honor for SHG to be selected by the leader Judah Hoover, based on our strong service record and rates.
"Best people to work with in Harrisburg by far."
— Paul Meissner, Harrisburg, PA Real Estate Investor
We're here to answer any questions you may have!
Office details
Main office phone: 1-800-837-0037
2601 N Front St. Harrisburg, PA, 17110
Business Hours
Mon–Fri 9 to 5 pm
Sat–Sun CLOSED
Network with Local Investors
Come join us monthly at the local Harrisburg Real Estate Hackers LIMG Meetup, hosted by Judah Hoover.  RSVP here, it's free!
Harrisburg PA Market Details
POPULATION DETAILS
Harrisburg is a larger medium-sized city located in the state of Pennsylvania. With a population of 50,099 people and 36 constituent neighborhoods, Harrisburg beats out Providence and Denver for being the 11th largest community in Pennsylvania. While not considered to be very diverse, this city has many residents who speak English at home and German as a second language.
KEY POPULATION STATS
Harrisburg is a city in Dauphin County, Pennsylvania. It is considered the capital of the state of Pennsylvania due to its rich history and architecture.

Harrisburg has a lot of people who ride the bus to and from work. In fact, for its size, Harrisburg has quite a high level of public transit users.

Harrisburg's need for inexpensive transportation options for its citizens is quite high.
The Harrisburg job market is strong and on an upward trend enticing future tenants and investors alike. Job Growth in Harrisburg has been positive, Harrisburg job growth has increased by 2.3% in the past 10 years.

Key employment stats
The income per capita in Harrisburg is 35% lower than the national average
The median household income in Harrisburg is 41% lower than the national average
Male median earnings are 41% higher than female median earnings
The unemployment rate in Harrisburg is 94% higher than the national average
The poverty level in Harrisburg is 110% higher than the national average
Key real estate statistics
Harrisburg is one of the top 50 cities in the U.S. for renters, according to WalletHub. The city receives high ratings for many of the factors rental property investors look for, including activity in the rental market, affordability, and quality of life.
What are the most popular neighborhoods in Harrisburg?
The most popular neighborhood in Harrisburg is Downtown Harrisburg, where there are listings with an average rent of $1,169.
Key market stats
Average Cap Rate for a B Class Property is 7.5%
Median rent in Harrisburg is $1,285 per month for a 941 sq. ft.
What are the most affordable neighborhoods in Harrisburg?
The most affordable neighborhoods in Harrisburg are Hillside Village, where the average rent goes for $834/month, Reservoir Park, where renters pay $834/mo on average, and Allison Hill, where the average rent goes for $924/mo.
If you're looking for other great deals, check out the listings from Bellevue Park ($972), Shipoke ($972), and Capitol Heights ($1,021), where the asking prices are below the average Harrisburg rent of $1,285/mo.
What are the most expensive neighborhoods in Harrisburg?
The most expensive neighborhoods in Harrisburg are North Sixth Street Historic District ($1,293), Montrose Park ($1,330) and Uptown Harrisburg ($1,330).
Interested?
Contact us or get a free quote on a property in your area!
Ready to invest in the Harrisburg market?
If you haven't already done, go and see what properties are available.
Property Management Company in Harrisburg, PA
The Home365 team has perfected the craft of property management in Harrisburg. Investors in the area can utilize our innovative services and property management techniques, including artificial intelligence and a preventative sensory system.
Our own property managers in Harrisburg will keep your investment property in fantastic shape, for current and future tenants alike.
Unbeatable Property Management in Harrisburg, PA
Those in need of superior property management in Harrisburg, PA can take advantage of Home365's Ultimate Coverage plan. We give each of our clients a consistent monthly payout — even when the property is vacant.
Home365 isn't kidding when we talk about our true "invest and rest" business model. Investors in the Harrisburg area know who to trust when they're searching for affordable, top-quality property investment services.
Areas we serve in Dauphin County and Cumberland County
Harrisburg – Steelton – Mechanicsburg – Hanover – Hershey – New Cumberland – Middletown – Hummelstown – Paxton – Susquehanna – Camp Hill – Carlisle
Our blog is your one-stop-shop for all things Home365, real estate investing, and property management. You'll find tips and tricks to help you be successful in this industry, as well as news from Home365 and the latest PR and news from our company.
Stay up to date on the latest trends in home rentals and real estate investing. Sign up for our mailing list to get news about new blog posts and other updates straight to your inbox!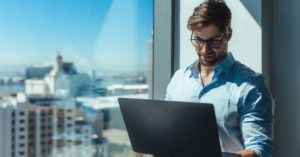 How Much Work Is It Really to Use a Company or a Management Company Rentals Service?
Read More »
How Much Work Is It Really to Use a Company or a Management Company Rentals Service?
Read More »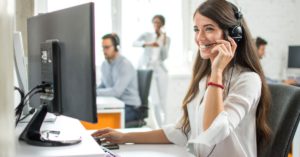 How Much Work Is It Really to Use a Company or a Management Company Rentals Service?
Read More »
Connect with us on social media!
We understand that the world of real estate investment and property management is a fast-paced environment. It's important to stay on top of the latest news and trends so that you can make the best decisions for your investments.
With Home365, you can always stay in the loop with our blog, or connect directly with us on Facebook, Instagram, and LinkedIn. You're busy—we get that—so we're here to help you stay up-to-date without adding more work to your plate.