The Top Property Management Company in Atlanta, GA
Hassle-Free and Profitable Property Management Company in Atlanta
Home365 is proud to provide investors with the highest caliber property management company in Atlanta, GA, and it's all at an affordable cost. Due to our company's scale and the innovative technology we use to complete our Atlanta property management services, our operational costs are kept low. This means lower fees for our clients. In fact, our costs and fees are lower than other property management companies in Atlanta.
Whether you're a big or a small investor, you can consider turning to Home365's exceptional property management in Atlanta, Georgia. Our property management company in Atlanta also serves the city's surrounding areas. Once a rental property is in our hands, it's very unlikely that it will be left vacant. That's one of our top guarantees to you, the property owner and investor.
Want to learn even more about what makes Home365 the most innovative and unique property management company in Atlanta? Just reach out to our Atlanta property management team today. With the support of our property managers in Atlanta and our disruptive Net Operating Income (NOI) Guarantee, get ready to see your rental properties thrive like never before.
Highlights of the Atlanta GA Market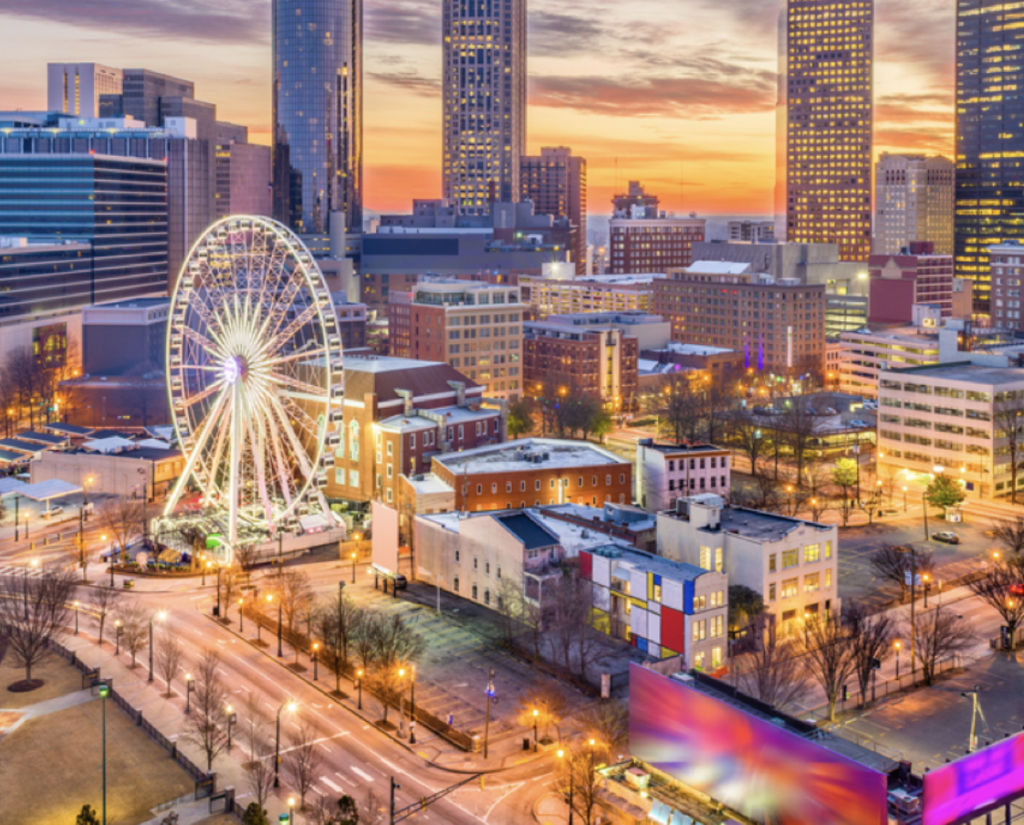 What Makes Atlanta Real Estate Market Attractive For Investment?
Economic growth
Economy and major employers
Geography and large landscape
Inbound influx is international
Positive rent vs. purchase price ratio
Still want to know more?
Here's a closer look at the ins and outs of Atlanta and why it is an attractive investment for rental property investors.
Local Expertise for Property Management in Atlanta
Home365 is the best choice for property management companies in Atlanta. We are a technology-driven, property management company in Atlanta that offers personalized services to both commercial and residential landlords. We take pride in our ability to understand your unique needs and provide a service that is tailored specifically for you. Not only will we manage your property, but we will also provide you with a team of experts to handle all types of issues.
Don't wait to begin the process — chat with us today to learn more about the services we offer to the great community of Atlanta and its surrounding areas. Home 365 will be a valuable asset for any owner looking to manage their property successfully.

Our team of property managers in Atlanta is committed to providing top-quality services that exceed expectations. We believe in putting integrity and ethical standards first while ensuring we meet your high level of expectations. We know that your success is our number one priority, which is why we will always be readily available to answer any questions you may have. We are committed to being the best property management company in Atlanta.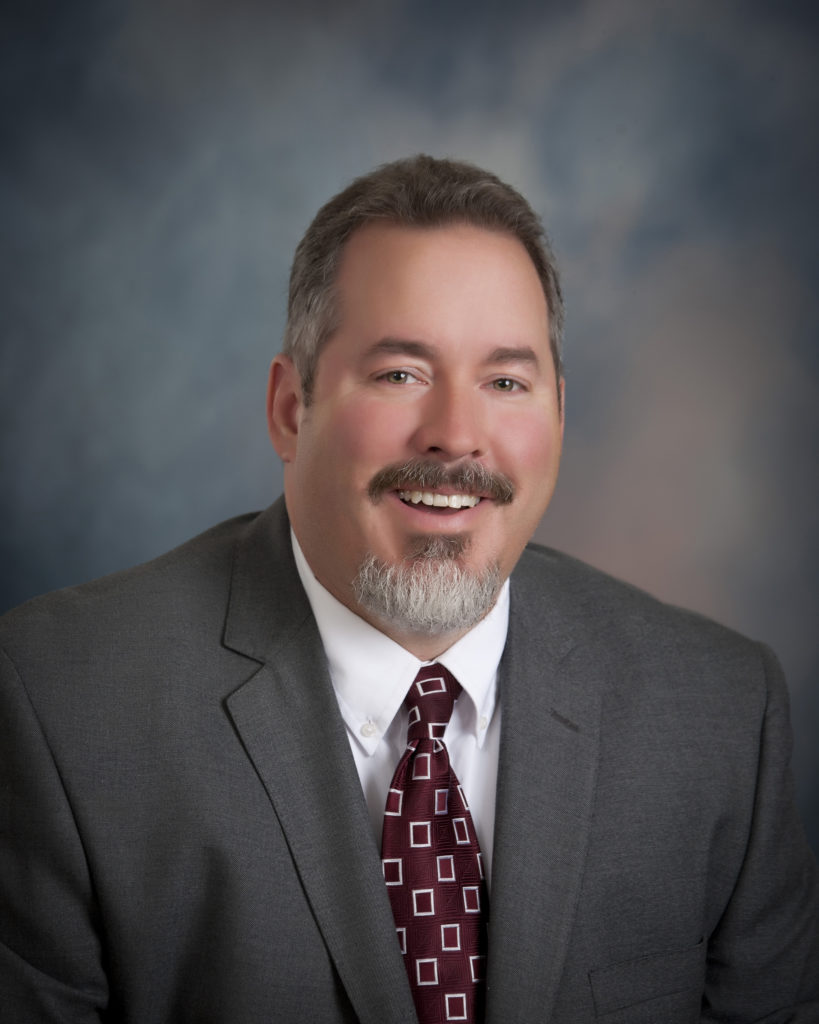 David Barton
Chief Broker & General Manager
Home365 Atlanta
David was recently awarded Managing Broker of the Year, as well as served as President for the Metro South Association of REALTORS® (MSAR), and the Metro South Women's Council of REALTORS®.
David has many years of real estate investing experience in the Atlanta, GA area. Serving on countless boards and giving back to the community and others makes his name a staple in the Atlanta community.
David helped start and manage one of the property management companies in Atlanta that was acquired by Home365, so he understands all the nuances of property management and profit maximization. He joined the Home365 team to serve as the Atlanta General Manager where he works with investors who desire to grow their portfolios, maximize profitability, and eliminate operational hassles.
Full-Service Property Management Company in Atlanta, GA
Are you looking for the top property management company in Atlanta? Look no further than the team at Home365. Not only are our services efficient and effective, but they're also full service. When you work with us for Atlanta property management, you can receive the following services:
The Most High-Tech, Cutting-Edge, All-Encompassing of All Property Management Companies in Atlanta
Our property management company in Atlanta offers a 9-step process for our customers, ensuring all your properties are properly maintained and all your needs as a landlord are met. We don't cut corners and we don't offer anything less than what we promise.
Of all the property management companies in Atlanta, we want to give you the best and that is why our services are all-encompassing. We eliminate all the stress and let technology do its thing so you can spend more time on the other important things in your life. Our experts in property management in Atlanta are always available to help so you don't have to worry about anything.
Part 1 of Atlanta Property Management:
Performing an Evaluation and Providing an Accurate Rental Rate
To get started, we'll bring our licensed agents and brokers to your rental property. These seasoned property managers in Atlanta will perform a careful analysis of your asset before offering an accurate rental rate based on the property's current state. Another important asset to Atlanta property management is the tenant profile, which can also be created using this analysis. To provide our clients with the best property management company in Atlanta, we make sure to expand our horizons when it comes to analyses. We don't limit ourselves to publicly available data. Instead, we utilize several key data sources that aren't accessible to the public. Soon enough, we'll be able to optimize your deal to its fullest potential.
Part 2 of Atlanta Property Management:
Screening Prospective Tenants and Making the Selection
For Atlanta property management to succeed, your provider will need to pick the best possible tenant for your property. The wrong tenant can lead to a host of problems and headaches for you. At Home365, we prioritize the tenant selection process as one of the most pivotal parts of Atlanta property management. However, Home365 also believes that finding the best client involves far more than just a credit score check. Instead, we take the process a step further by performing a thorough background check on any interested tenant. We'll also handle reference calls, as well as getting in touch with the tenant's past landlords. This method is integral to Home365's approach to property management in Atlanta. We'll even use a proprietary screening and underwriting procedure.
Part 3 of Atlanta Property Management:
Creating the Rental Listing and Taking Care of Advertising
There really isn't a point to property management in Atlanta if no one even knows your property is available to rent. Without an effective advertising method, it's possible that your property is being overlooked by several fantastic potential clients. Home365's Atlanta property management is dedicated to crafting strong advertising strategies for each of our clients, which are sure to capture the attention of those looking for rental properties. To make our advertisements as eye-catching as possible, Home365 makes sure to use beautiful, high-quality photos and videos to give potential tenants a great idea of what's available. We'll use these photos and videos to professionally market your investment property, ensuring that it's seen by numerous interested tenants. Through our advertising techniques for property management in Atlanta, most of our leases are filled within approximately 14 days, depending on the season -- yet another reason we're the most efficient property management company in Atlanta.
Part 4 of Atlanta Property Management:
The move-in process is important to put serious thought into if you're hoping to be the top provider of Atlanta property management -- so, Home365 has put a good deal of care into creating an efficient, trouble-free move-in procedure for our tenants. This procedure begins when we offer our tenants a Welcome Kit, which is filled with need-to-know information about the property and all its nuances. Next, Home365 will organize a move-in inspection of the property. You will be made aware of how the move-in inspection goes, keeping you in the loop throughout move-in day. As the property owner, you'll be provided access to a Portal. You'll be able to receive a wealth of information about your properties, tenants, finances, and more through this Portal. That includes the results of the move-in inspection. It's quick and easy to access.
Part 5 of Atlanta Property Management:
Collecting Rent and Providing Unmatched Tenant Management
Now that your tenants have moved into the property, Home365 is here to make sure they have the best possible stay -- and that you aren't faced with unnecessary issues or conflicts. Personally, we believe that the tenant isn't just a means to a financial end. Each tenant is your client, as well as an individual. This is a philosophy that can be seen throughout Home365's entire approach to property management in Atlanta. We make sure that your customers feel valued every step of the way. Home365's Atlanta property management incentivizes tenants to stay on top of rental payments, voicing maintenance concerns in a timely manner, and keeping the property in shape so that it can pass all inspections. We make sure that your asset is treated well by its inhabitants. Without an adequate property management company in Atlanta, your tenant is more likely to shirk these important behaviors and duties. Should issues arise, Home365 won't hesitate to address the problem. Even when there's been a breach in the tenant's contract, this doesn't mean that we won't treat them with honor and respect. If the tenant doesn't feel respected at every point in the rental process, then we've failed to provide the best property management in Atlanta. It's rare that a tenant will be evicted from one of our properties. However, on the off chance that this is necessary, we'll handle the eviction so that our client doesn't need to.
Part 6 of Atlanta Property Management:
Keeping Financials and Reporting in Order
Another essential part of property management in Atlanta? Making sure that the client's finances are treated with care and attention. Home365 will professionally manage your money, keeping your finances always organized. All this financial information is available to our clients through the personalized Portal we've given them. Whether it's related to balances, income, or expenses, you'll be able to quickly and easily access this information on your Portal. We don't leave property owners in the dark when it comes to the financial side of property management in Atlanta. Once the tenant has made a rent payment, you'll find this money in your bank account within three days. If there are any repairs or maintenance orders in progress, then their status will also be visible on a live dashboard.
Part 7 of Atlanta Property Management:
Organizing & Tracking Maintenance Orders, Repairs, and Remodeling Jobs
If a repair or remodeling project is in progress, or if the tenant has made a request for maintenance, you'll easily find this information through Home365's apps. After all, our system of property management in Atlanta is all about maximizing convenience and transparency for the investor. We'll even keep clients up-to-date using video reports. The service professionals we hire to handle maintenance and repairs are some of the best in the Atlanta region. These professionals are rated by our tenants. Plus, we account for over thirty data points to measure the overall quality and pricing of any service professional. Well, what if they don't meet our minimum rating? Then Home365 won't consider hiring them for repair or maintenance services -- it's as simple as that. Clients will be provided service quotes, which they will be able to personally approve. If there's not enough money in the investor's account, then they're free to pay through our convenient app. Once the repair begins, the client will have continuous access to real-time data and updates.
Part 8 of Atlanta Property Management:
Ensuring an Easy Turnover
A property management company in Atlanta must also plan for the move-out process, ensuring that there's a smooth and easy turnover. Home365 is a property management company in Atlanta that goes the extra mile. We perform a careful move-out inspection of the rental property. If we discover any damage or need for repairs, the tenant's security deposit will be used to cover the cost. This could involve anything from painting to cleaning to repairs and beyond. Our property managers in Atlanta have got it handled. With our efficient and quick turnover process, Home365 ensures that our clients' properties are never vacant for long. Before you know it, the next tenant will be ready to move in. If we suspect that an update would improve the property's rental value, then we'll let you know.
Part 9 of Atlanta Property Management:
Support That Always Has Your Back
Home365 is proud of our premium support services, which are always available to our clients. For you to fully benefit from our property management company in Atlanta, it's important that all your questions and concerns are answered. Do you have more questions about our property management company in Atlanta? Be sure to get in touch with Home365 today or head over to our FAQs.
We're here to answer any questions you may have!
BUSINESS HOURS
Mon–Fri 9 to 5 pm
Sat–Sun CLOSED
Network with Local Investors
Come join us monthly at the local Atlanta Real Estate Hackers Meetup, hosted by David Barton.
RSVP here, it's free!
Atlanta GA - Top Reasons to Invest
#1 Reason to Invest in Atlanta:
The fact that Atlanta is growing and also sustaining its growth is incredible. With every year that passes, the city gets even bigger, better, and more appealing to people.   Part of this has to do with opportunities in the city. It's always on the move, and the growth percentage has consistently come in at levels that are almost unheard of. This has been going on for a few years now, and it shows no signs of letting up, making Atlanta's growth pretty reliable. The city has everything it needs to continue doing well. There's a lot of industry, there's a lot of culture. Atlanta has diversity and education and professional sports and theater and a major airport.  
#2 Reason to Invest in Atlanta:
Economy and major employers
Part of the reason that Atlanta continues to grow so fast is that it manages to attract and keep many global companies within the city. These are major corporate players such as Coca-Cola and Delta and AT&T. These companies bring lots of jobs to the market, and massive amounts of people are coming here to work.   Those people all need a place to live. The strength of Atlanta's economy has created a strong rental market. The city's demographics cover a lot of ground, but the largest population of new residents is between 26 and 36 years old. These residents are educated and have good jobs, and they're not looking to buy property right now.   Instead, they want to enjoy the low-maintenance lifestyle and flexibility that comes with renting. They also want the option to move around a bit more. They're in Atlanta because the jobs are in Atlanta. Another thing Atlanta has is a large entertainment market. There are always movie sets and television shows being filmed here. People love that. It drives additional growth, and it brings in more residents who need housing.  
#3 Reason to Invest in Atlanta:
Geography and large landscape
Another excellent reason to invest in Atlanta is its landscape. The ground that we have covers a large area and many diverse and unique neighborhoods. There's a lot of beautiful green space and people can choose to live near trees and nature or downtown in the middle of a lot of action.   We have high rises and the city belt line. We have suburbs and neighborhoods that are both new and established. In Atlanta, investors can find single-family homes as well as multi-family housing. People love living here because they can rent a beautiful space right down the street from where they work and within walking distance of great shopping, restaurants, and nightlife. These things alone draw a lot of people to Atlanta.  
#4 Reason to Invest in Atlanta:
Inbound influx is international
The economy isn't the only thing growing in Atlanta – the population is also surging. Plenty of people are moving to Atlanta, and this inbound influx is always a great indicator when you're investing. When you're choosing a market, you want to see outward people moving into a city and not just organic within the city. Atlanta attracts new residents from all over the world.   A lot of that population growth comes from the education system in Atlanta. Some of the best universities are in the city, and they offer great degree programs as well as post-graduate opportunities. The technology is also pretty impressive. Emory University, for example, is doing a great job of attracting new people to Atlanta because of its tech programs. It brings people from all over the place.  
#5 Reason to Invest in Atlanta:
Positive rent vs. purchase price ratio
A lot of investment property in Atlanta can be purchased at an affordable price. There's also tremendous potential for value. Five years ago, we didn't have a lot of owners who were willing to do upgrades and updates to add value to their rental property. That's different, now. In the last few years, rehabs have been happening consistently, and they've been pretty exciting.   Investors are moving forward. They're buying properties for pennies, adding a little money to their investments, and earning a lot more in rent. This is a trend that's happening throughout the Atlanta market.  
Ready to invest in the Atlanta market?
If you haven't already done, go and see what properties are available.
Property Management in Atlanta
Home365 believes that there's a right and a wrong way to do property management in Atlanta. Our Atlanta property management is devoted to doing it right at every step in the process. We provide the most innovative property management company in Atlanta. We even use a preventative sensory system, as well as artificial intelligence. Our approach to property management in Atlanta is both unique and highly efficient, and that's something that Home365's property management company in Atlanta prides ourselves in. Backed by our team of expert property managers in Atlanta, our Atlanta property management services are as well-rounded as they can be.
Our property management company in Atlanta keeps your investment property in unbeatable shape, making sure your current and future tenants stay happy.
Best Property Management Company in Atlanta
If you choose our Ultimate Coverage plan for property management in Atlanta, you'll receive a consistent payout every month, even when no tenant is living on the property. Home365 is devoted to our "invest and rest" business model, and our Atlanta, Georgia clients are reaping the rewards from our superior Atlanta property management.
Our blog is your one-stop-shop for all things Home365, real estate investing, and property management. You'll find tips and tricks to help you be successful in this industry, as well as news from Home365 and the latest PR and news from our company.
Stay up to date on the latest trends in home rentals and real estate investing. Sign up for our mailing list to get news about new blog posts and other updates straight to your inbox!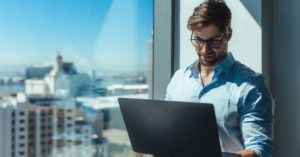 How Much Work Is It Really to Use a Company or a Management Company Rentals Service?
Read More »
How Much Work Is It Really to Use a Company or a Management Company Rentals Service?
Read More »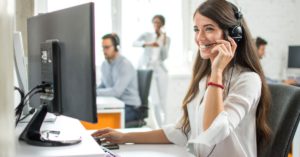 How Much Work Is It Really to Use a Company or a Management Company Rentals Service?
Read More »
Connect with us on social media!
We understand that the world of real estate investment and property management is a fast-paced environment. It's important to stay on top of the latest news and trends so that you can make the best decisions for your investments.
With Home365, you can always stay in the loop with our blog, or connect directly with us on Facebook, Instagram, and LinkedIn. You're busy—we get that—so we're here to help you stay up-to-date without adding more work to your plate.