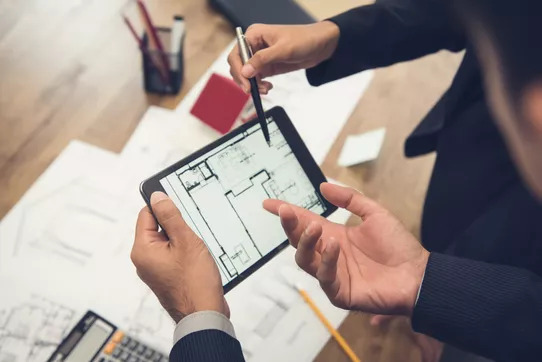 Depending on who you ask, the internet either began with the assembly of a network of different networks and TCP/IP in 1983 or with the invention of the World Wide Web in 1990. Since then, however, more industries have shifted to operate almost exclusively online. Beginning with music, video, and entertainment and continuing with retail, travel, and telecom, it was only a matter of time before real estate investing and property management made the transition as well.


The Shift to Online Property Management While potential renters and homebuyers have been able to search for properties online for several years, now, the industry is poised for another major change. At the beginning of 2020, real estate investors were in the midst of shifting all property management services online, citing the benefits of virtual property management systems for owners who weren't able to take a more hands-on approach to management. Then, in March of 2020, these efforts changed considerably.


Although virtual property management systems were already trending at the beginning of 2020, the trend was accelerated with the introduction of COVID-19. The resulting global pandemic altered the way in which property managers were able to collect rent, perform maintenance, handle showings, and more; in fact, practically every activity that was formerly handled face to face had to change. Las Vegas property managers who hadn't yet adopted virtual technologies to handle tenant interactions, maintenance and more had to shift quickly to find a remote alternative. Some Property Managers Experience Advantages


While many property managers were left scrambling to implement virtual tours using video messaging, collect rent via public apps, or set up more robust online listings to fill open properties, those already embracing these technologies had a much easier time. As the pandemic continues to unfold, this shift online is sure to continue. Those with existing technologies in place have the distinct advantage of being able to fine-tune their virtual property management system to support the business through the pandemic. When the country begins its slow emergence from the effects of COVID-19, increased demand for online property management systems is likely to increase. Experts expect many of these systems to experience growing pains as they adjust to post-pandemic regulations as well as the unique challenges presented by the Las Vegas property management community. Fortunately, companies like Home365 have embraced this technology since its introduction and is uniquely positioned to adapt to demands both before and after COVID-19. Contact Us Today


If you've experienced difficulty adapting your property management systems to the COVID-19 world, you're not alone. However, as the Las Vegas property management landscape shifts more and more online in response, you can seize the advantages associated with this technology. Contact Home365 to learn more about our innovations in property management systems and how we can help you navigate your shift online.