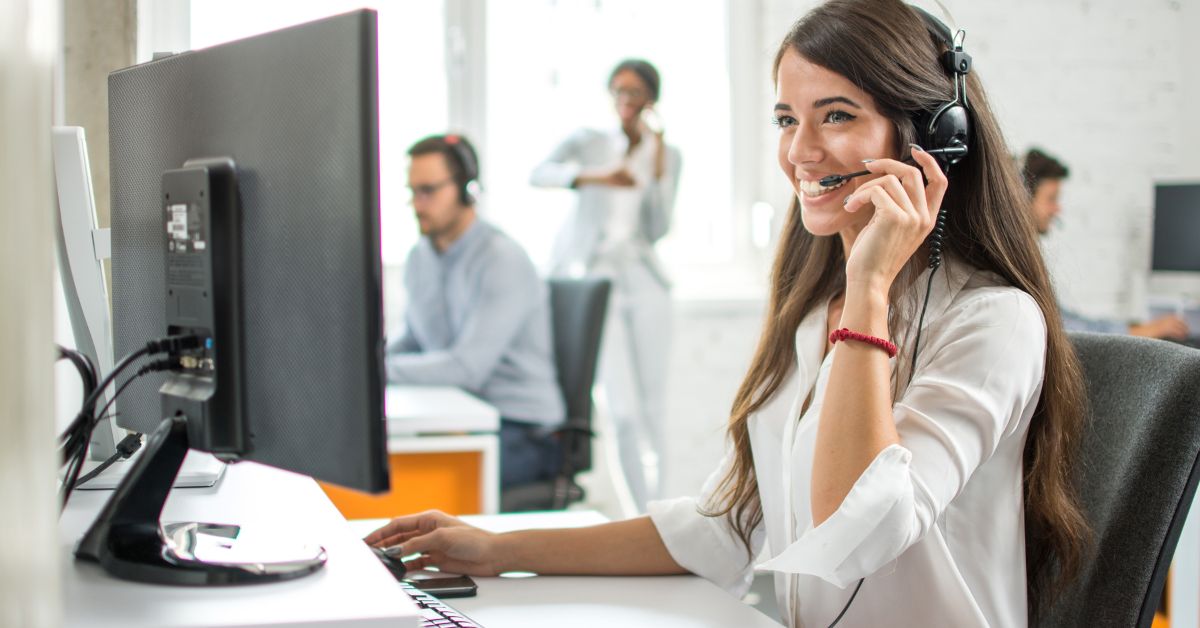 A great rental property management company knows how important customer service is. A large part of property management is the importance of building and maintaining strong professional relationships with residents, owners, and vendors who all play an important role in the property's success. Property management is a competitive market. To stay on top, a rental property management company needs to be willing to put in the time, money, and resources to grow and nurture the business. Understanding how to provide exceptional customer service can help generate more money through positive experiences and long-term residency.
Customer service for a rental property management company is unlike any other industry. In the service industry, interactions are often short and targeted towards a specific interaction. In this industry, customer service revolves around the customer and their needs. The old saying "the customer is always right" applies here the most. Customer service is also a major part of corporate businesses that are usually being contacted when there is a specific issue, such as a phone not operating properly. These interactions are often short and revolve around problem-solving.
For a rental property management company, customer service can be much more complex. This company is responsible for marketing, applicant screening, handling complaints, scheduling maintenance, and so much more. A rental property management company may handle the needs of a tenant over several years, adding pressure to the ability to maintain long-term customer service techniques and methods. Knowing the right way to provide the best customer service can help a rental property management company stand out from the rest.
Make a Strong First Impressions
The customer service provided by a rental property management company can begin before the first in-person interaction. This starts with understanding how potential tenants first learn about the business. In this digital age, having a strong digital presence is key. Most consumers today are now using the internet and search engine tools to find the products and services they desire. The first interaction a potential tenant could have with a rental property management company could be through the company's website, online reviews, or rental listings.
While a rental property management company may not have control over different online reviews, they can control the way their website and rental listings are perceived. This means knowing that the company website loads quickly and is easy to navigate. Prospective tenants expect to be able to find the information they need quickly. Your website should be friendly and approachable. It should provide all the information they need concerning rental units available, costs, lease lengths, and pet policies, as well as other requirements, such as renter's insurance. This helps to provide all the information they need upfront. Whatever transparency you can provide can go a long way when it comes to customer satisfaction.
Provide a Seamless Showing Experience
Before meeting prospective tenants in person, it should be easy for them to request a showing of the available rental space. A rental property management company should consider providing a personalized, technology-friendly way for potential tenants to schedule showings. This helps to make a great first impression that can attract quality tenants. Property management software is a great tool to have for a rental property management company. This allows potential tenants to schedule a showing that is available faster than traditional methods of having to go back and forth either through email or over the phone.
Once the showing is booked, this provides the opportunity to leave a lasting impression by meeting in person. This is when the customer service skills of the rental property management company are put to the test. It is important that the property manager arrives early and is ready to be completely attentive to the needs of the prospective tenant. Being polite and attentive is key to customer service that can start to build a lasting professional relationship. When meeting with a prospective tenant, a property manager should show genuine interest, ask important questions, participate in active listening, and make sure their phone is kept on silent. Even if there are multiple showings in one day, a tenant should still feel important.
Use Digital Customer Service Tools
Customer service goes beyond direct communications in today's digital world. As previously mentioned, it is beneficial to use property management software that streamlines the process of requesting showings, filling out applications, and completing any necessary onboarding steps, such as signing the lease, approving a background check, or applying for renter's insurance.
An online portal helps to ensure that your tenants are always satisfied with the assistance they are receiving. Convenience is important. An online portal that can provide paperwork submission, rent payments, and maintenance requests are a great way to show tenants that you care. A rental property management company should invest in high-quality property management software to create a better experience for tenants, owners, and different interested parties within the company.
Providing a clear place to submit complaints or maintenance requests can be beneficial when it comes to providing the best customer service possible. This helps to prevent any requests from becoming lost. This also helps to keep a business's inbox from being overwhelmed. Having a resident site allows a resident to submit detailed requests and see real-time updates. This provides peace of mind that their concerns are being addressed promptly.
Effectively Resolve Resident Complaints
Strong business relationships take time to create. Showing concern and empathy helps create stronger bonds. Complaints are bound to happen at some point. How these complaints are handled can play a major role in the ability of the rental property management company to successfully handle these complaints. How the company responds is just as important as the actions that take place based on the complaint.
Response time and approach are important aspects of customer service. Regardless of what the complaint is, and how much merit it has, it should still be respected and addressed. As a rental property management company, it is important to consider if a response was given quickly, whether the language used was positive or defensive, and what steps can be taken to prevent this situation from happening again in the future.
Handling resident complaints involves effective communication skills that focus on attentive listening, careful response, and a commitment to see the matter through. While a rental property management company will do all they can to keep all tenants happy, this isn't always possible. Even if the outcome isn't what the tenant wanted, they can still appreciate the care and concern that was expressed.
Being responsive shows that a rental property management company values respect and courtesy which is a great foundation for customer service. Responding quickly to any emails or requests shows that the tenant is valued. Even if a rental property management company can't provide the information the resident needs at the time, they can still express that the concern has been received and that the tenant can expect a response shortly.
Complaints can come in at any time, day or night. Understandably, a rental property management company can't have someone available around the clock. However, it is easy to set up an automated response for after-hour messages. This can provide the tenant with information about regular business hours as well as whom to contact in case of an emergency.
Be Proactive About Complaints
Great customer service involves the ability to be proactive. A successful rental property management company understands the ins and outs of the business. This means that there is already some knowledge about common resident concerns that could come up. The ability to address concerns before they become a problem is a great way to guarantee satisfaction for tenants and owners alike.
Conduct Resident Surveys
A great way to ensure satisfaction for tenants is to have the rental property management company provide their tenants with a convenient way to provide feedback. Feedback can be beneficial when provided before problems can occur. It is natural for a rental property management company to be a bit hesitant when it comes to offering feedback options. Most companies have to deal with negative feedback at some point. However, this is a great way to show tenants that their opinion and experiences matter. Addressing feedback shows a rental property management company cares and is willing to make changes necessary to increase overall satisfaction.
Remain Transparent with Property Owners
Customer satisfaction goes beyond just handling potential and current tenants. A rental property management company also needs to consider the satisfaction of the property owner. It is vital to build a strong relationship that is focused on open and transparent communication. The best way to stay transparent is to provide a portal that can help facilitate clear and consistent communication. This provides the property owner with all the information they need when they need it without having to ask. This transparency also helps to show owners how hard a rental property management company is working to maximize profits and value for the property owner.
Customer Service Is Key
Customer service skills are vital for rental property management companies. Property management is a highly competitive field, and customer satisfaction plays a major role in getting ahead. Home365 is committed to providing consistent and reliable customer service to both tenants and property owners.