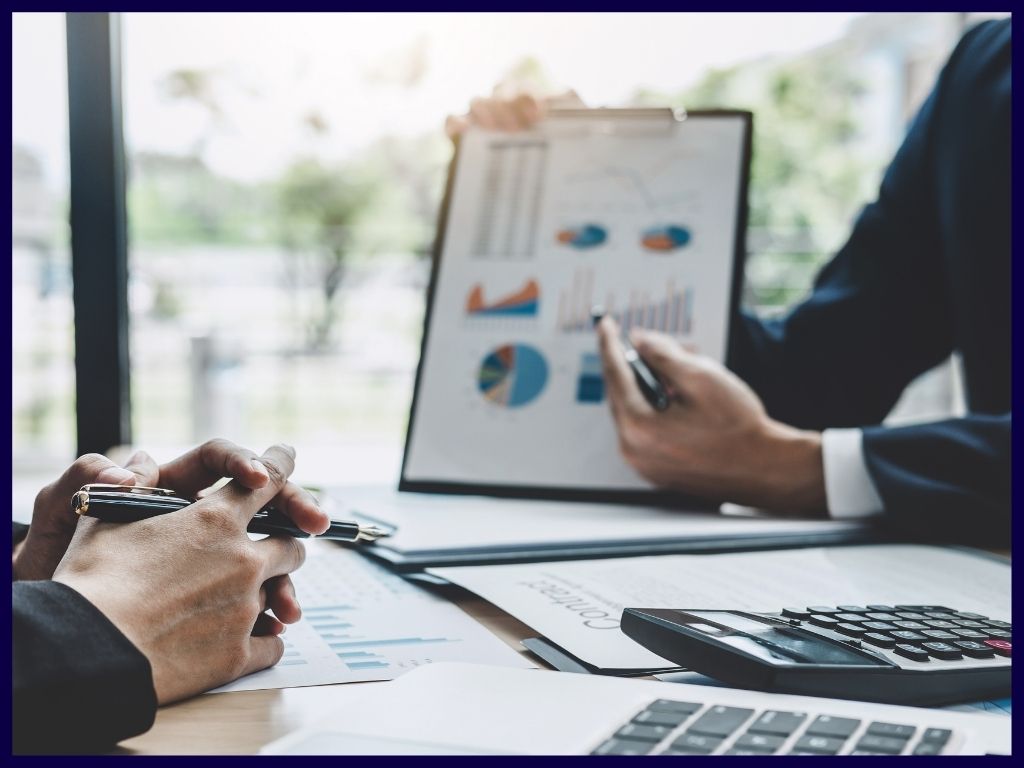 Owning a rental property can be both exciting and stressful. Whether it is your first rental property, or you've been growing your real estate presence for some time, investment properties are a lucrative way to collect income without having to invest a lot of effort on your part. As a landlord, you have the option to decide if you want to take care of all operations yourself or trust a professional rental property company.
Trusting a management company rentals service can provide you peace of mind that your property is functioning effectively, even when you can't be physically involved. A property management company can handle a wide variety of responsibilities such as advertising vacant units, screening tenants, creating leases, collecting rent, enforcing policies, and maintaining property grounds.
Hiring a management company rentals service can make operating your investment property easier. What is most important is understanding exactly what kind of services you can expect from management company rentals. No two companies are the same. Depending on with whom you decide to work, you may still find yourself heavily involved in not only major decisions, but day-to-day operations.
While you want to maintain open communication with your management company rentals, you also want to be able to trust they can get the job done without your constant involvement. The purpose of working for these companies is to take a step back while still expecting your reputation to be protected and your investment property thriving. How much work you'll have to put in largely depends on what management company rentals you decided to hire.
Professional Property Manager vs. Management Company Rentals
When considering your options for property management, it is important to know the difference between a professional property manager and a management company rental. A professional property manager is a person that handles day-to-day operations for one or more properties for a landlord. A professional property manager typically deals directly with the landlord. They are responsible for a variety of duties depending on the needs of the property owner. These responsibilities can include:
Marketing the property to attract potential tenants
Screening tenants to find the best possible candidates
Drafting lease agreements and securing on-time rental payments
Handling regular maintenance as well as emergency repairs
Handling evictions
Providing financial statements for the landlord
Prepping apartments
Professional property managers complete tasks and responsibilities that have been outlined in a property management agreement. The responsibilities of a professional property manager can vary depending on the needs of the landlord. You may have investment properties that you utilize as summer rentals or as short-term vacation rentals. The responsibilities and tasks for these types of properties can significantly differ from properties that require year-round care.
A management company rental provides many of the same operational duties. One of the major differences is that a rental property company is better equipped to handle properties that consist of multiple units. A larger rental complex has different needs and demands than single-family units or duplex properties. A management company rental is also ideal for landlords that own multiple properties.
A rental property manager is often just one person who is controlling not only the day-to-day operations but also overall operations that directly impact the success of the property. Multiple properties could be overwhelming for one person to handle, which could lead to dissatisfaction with tenants and vendors. A management company rentals service is also ideal for investors that own a variety of different properties. Larger management companies have the resources and expertise to provide quality services for residential and commercial properties of all sizes.
Selecting a Management Company Rentals Service
A management company rentals services are a third-party company that is hired by a landlord and is responsible for maintaining the property. These companies provide a professional property manager that has been carefully screened and vetted. Finding your property manager can be a complex process of conducting research and interviewing multiple candidates to find the best fit. When it comes to communication and transparency with the landlord, secure the right property manager who will communicate effectively with both tenants and the vendors who are providing various services.
When working with a management company rental, they already have a list of reliable, screened, licensed, and certified professionals who have the experience and knowledge to provide the expert services you need. A property management company will also be able to provide a network of vendors, employees, and resources.
A rental property company is ideal for investors that own more than one property or plan on building their investment portfolio shortly. More properties mean more potential stress and responsibilities that need to be accurately divided to ensure nothing is missed and satisfaction is maintained. Choosing management company rentals is ideal for:
Business growth
Multiple rentals
Properties outside of your living area
Properties that are part of the affordable housing program
Responsibilities of Management Company Rentals Services
Property management companies take on the majority of responsibilities that would otherwise need to be handled by the property owner themselves. Most investors prefer to allocate the majority of responsibilities to these companies to focus on other aspects of their profession, such as securing additional properties. The responsibilities of these companies can vary depending on your specific needs. That is why it is so important to select a company that you can trust will handle all the different aspects of your properties without needing your direct influence.
Filling vacant units is one of the most important responsibilities of a management company rentals service. This involves understanding the unique demographic of the specific area. An experienced company will know the best marketing techniques for attracting the right kind of tenants. The longer any units go vacant, the less money you can expect while still having to provide the cost of maintaining that unit.
Your property management company carefully screens tenants to ensure your property is getting high-quality tenants. Established management company rentals often follow a specific template that ensures compliance with fair housing laws, as well as ensures that a renter's credit and background check ensure they can pay their rent on time, create minimal damage to the property, and will communicate with the property manager when concerns arise. Most property management companies have specific leasing and marketing departments that know how to successfully advertise and draft an airtight lease.
Maintenance requests are also handled by management company rentals. These companies often have the technology to provide tenant portals where maintenance requests can be submitted at any time, which ensures they will be addressed appropriately. Since management company rentals tend to already have a network of vendors, repairs can often be completed quickly.
Management company rentals can take care of every aspect of operating your investment property. As a landlord, you'll have peace of mind knowing that your property is well-maintained and that your tenants are happy. These companies are designed to take the stress off of the landlord. In a way, working with these companies is like having an insurance policy. They become responsible for all aspects of your property, ensuring that all federal, state and local laws and requirements are met.
Not All Management Company Rentals Are the Same
While most property management companies offer the same types of services, this isn't always the case. You want to find a company that has the capabilities to fully take care of necessary operations. This means that not only are they equipped to handle the tasks for which they are responsible, but they can also carry about these tasks without your direct involvement. Many typical management company rentals will still require a landlord's direct involvement when it comes to maintenance, decision making, and financial decisions.
While a landlord should be involved, most property management agreements establish guidelines for major decisions. This often includes budgets for marketing, maintenance, repairs, and replacements. For investors with multiple properties, it can quickly become frustrating to work with a property management company that is unable to provide services without your direct input. If you are looking for a property management company that allows you to be more hands-off, and focus on other elements of your business growth, you'll want to take the time to secure a company that will truly take care of everything for you.
The Home365 Difference
Home365 is a rental property company dedicated to revolutionizing the way management company rentals operate for both investors and tenants. Traditional property management techniques often involve the necessity of keeping the property owner involved on a near daily basis. This can leave an investor feeling as though they were better off being their own rental property manager.
Home365 strives to change this interaction by making the interaction unnecessary. Home365 offers all-inclusive property management services that are heavily digitized. Embracing technology is key. Technology has completely revolutionized the way that tenants, property management companies, and landlords communicate and operate.
Home365 provides a better return on investment by ensuring fast effective responses when it comes to tenant marketing, property maintenance, and other necessary day-to-day operations. Trusting in Home365 has helped investors with multiple properties see better success financial from their properties, minimize their stress of unnecessary involvement, and all them to focus on other aspects of their business.
Using artificial intelligence allows Home365 to stand apart from professional property manager competitors who may be utilizing technology but aren't using it to their full potential. Home365 can analyze over 40 different data points to get a full image of your property's full capabilities. This can include the property size, its age, and its location. These data points analyze target demographics in the area, providing comparisons for similar properties in the area.
These data points can also provide local labor costs which build a detailed understanding of what to expect when it comes to maintenance and repairs that are a necessary aspect of property management. All the information collected helps to determine the best plan to meet the specific needs of your property.
Managing Tenants
The way Home365 manages tenants differs from any other management company rentals services. We use our technology to secure the most qualified tenants by checking full credit history, performing background checks, and exploring previous rental history. Not only does Home365 provide state-of-the-art methods for finding quality tenants, but once tenants are secured, they can use our convenient app or portal to make rental payments and report any issues they are experiencing. This ensures that we will provide our full attention to their needs, and nothing will ever get lost or overlooked.
Managing the Property
Keeping your property in shape is necessary for long-term success. Tenants are more likely to show interest in properties that provide curb appeal and look taken care of. As a rental property company, we provide full insurance protection and coverage for operating expenses, routine repairs, maintenance, and necessary turnover repairs.
Our management company rentals services stand out from the rest with our preventive sensory system that is installed throughout the entire property. Traditional management company rentals largely rely on tenants to report any issues they are experiencing. However, system issues, such as plumbing issues, can take some time to be noticed. Even when noticed, there is no guarantee your tenant will take the issue seriously enough to report it. With our preemptive sensory system, we will be able to detect maintenance issues early, saving time and money. Once we receive an alert, we act fast to evaluate the issue and get it repaired as quickly as possible.
Live Dashboard
With our technology, landlords will always have peace of mind that they can check in on their property at any time. This provides complete transparency, which is key in building a long-term relationship. All work is recorded, available, and provides detailed information. This can be accessed through our online portal or app.
Find the Management Company Rentals Best for You
Management company rentals can take care of all the responsibilities of your property. This provides peace of mind that your property is staying up-to-date, that you aren't experiencing vacancies, and that your tenants are happy. However, you want to take the time to find the right company for you. Some may claim that you won't need to be involved, but then you soon find yourself having to be involved consistently. With Home365, you truly get an experience where your direct involvement isn't necessary. With our experience and technology, we are revolutionizing the way property management works. With us, you won't need to put in any extra work to ensure the success of your investment property.