Property Management in Norfolk, VA

Comprehensive, Profitable, and Hassle-Free Property Management
Home365 is proud to offer our clients exceptional property management in Norfolk, VA. Our property management company in Norfolk is dedicated to helping investors reap the biggest profits while we handle the day-to-day operational tasks. We believe in an Invest and Rest business model, meaning we provide all-inclusive, streamlined, and innovative property management in Norfolk to help our clients maintain their properties with confidence.
At Home365, our property managers in Norfolk have the knowledge, skills, and expertise to protect your investment for decades to come. We know that traditional property management services can leave much to be desired, so we have made it our mission to raise the bar. When you work with us, you never have to worry about any of the myriad responsibilities of directly managing a property. Instead, you benefit from an expert team and the latest technology, making property management in Norfolk easier, more accessible, and more profitable than ever. Our scalable services not only help your property thrive but also save you up to 50% on management expenses.
Highlights of the Norfolk, VA Market
Investment properties in the Norfolk real estate market are attractive for many reasons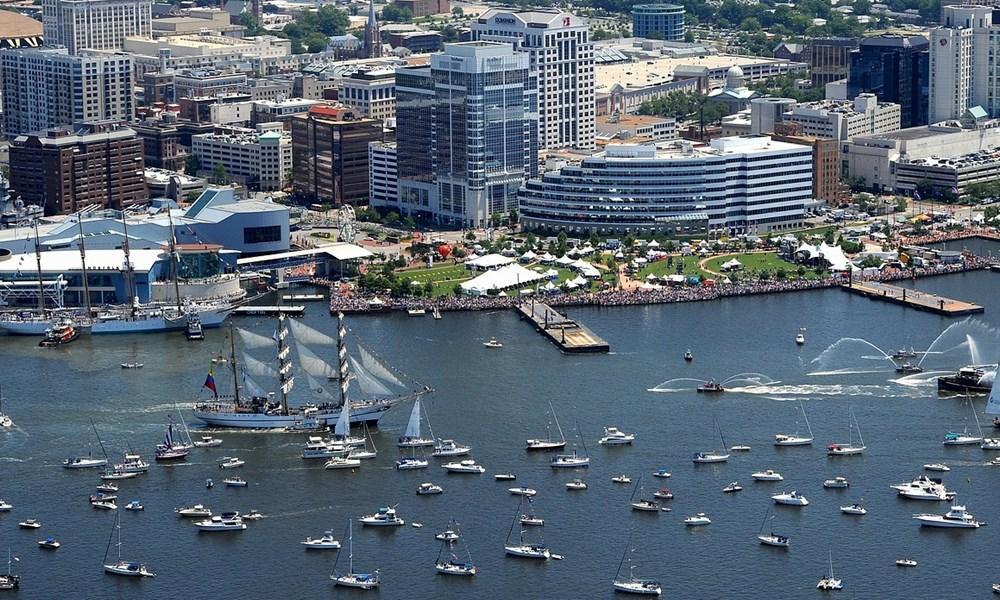 The Norfolk housing market brings opportunities to both homebuyers and
investors.
○ The median home price is $290,000.
○ This is slightly higher than the national average but on par with the rest of
the state.
The home rental market in Norfolk is high with over 60% of residents in rental
units and rent averaging $1,600/month.
Home values have appreciated nearly 65% in the past 10 years.
Norfolk is home to the largest naval base in the world.
○ The base has 75 ships, 134 aircraft, 14 piers, and 11 aircraft hangars.
○ There are over 80,000 active naval personnel making it one of the largest
concentrations of armed forces.
The United States NATO headquarters is in Norfolk.
It has been ranked as one of the top 12 cities for new college grads.
Norfolk is considered in the top five for dog parks in the country.
Still need more information?
Norfolk has a lot to offer for many different types of homebuyers and investment rentals. Here is a closer look at what Norfolk has to offer.
Top-Rated Property Management Company in Norfolk, VA
If you are looking for property management in Norfolk you can trust, look no further than Home365. Our highly skilled team of experts, cutting-edge technology, and customized property management plans ensure your property is in the best hands for continued growth. We offer an unmatched commitment to excellence through extensive data analysis, Artificial Intelligence, and innovative workflow automation to make property management in Norfolk a breeze.
For years, we have set the bar for property management in Norfolk and across the nation, and our clients have achieved unprecedented profits. We are committed to delivering creative, efficient, and groundbreaking solutions to property management in Norfolk, so you can keep your tenants happy and reap the rewards of a well-managed investment property. Our full coverage insurance protection includes all expenses needed for optimal operation of your rental property and you always know what to expect from our services.
When you hire Home365 for property management in Norfolk, you can truly Invest and Rest. We handle all the day-to-day tasks so you can focus on securing the most profitable deals and developing your portfolio. You can rest assured that we will treat your property with the utmost care and respect so you can continue to profit for decades to come. To learn more about our property management in Norfolk, contact us today to speak with our team.
Full-Service Property Management in Norfolk, VA
Home365 follows a comprehensive system to provide our clients with everything they need for efficient, profitable operation. If you hire us for property management in Norfolk, we will handle all of the following:
Property Management in Norfolk – Step 1:
Property Evaluation, Rental Rates, and Property Management Plans
Our property managers in Norfolk are licensed agents and brokers with years of experience managing Virginia rental properties, so we have the skill to optimize your investment. We begin by evaluating your property to calculate the best rental rate and determine an ideal tenant profile. Unlike the typical property management company in Norfolk that relies on publicly available information, we implement Artificial Intelligence technology to analyze over 40 separate data points, such as your property's age, size, and location. This allows us to design a full-service, affordable property management plan customized for your unique needs and to ensure your property can generate the highest profits.
Property Management in Norfolk – Step 2:
Screening and Selecting the Right Tenants
A tenant is not merely a source of income and property management in Norfolk is about more than filling homes. While other property managers in Norfolk may be motivated to secure a rental contract in as little time as possible, Home365 takes a painstakingly thorough approach to screening potential tenants, so we find only the best ones to take care of your property. When you have invested in a rental property, you don't just need someone who will pay the rent. Instead, you must judiciously select tenants who will preserve your property over the long term and help you get the greatest return on your investment. To accomplish this, our property management in Norfolk includes performing rental history and background checks, speaking with previous landlords, and performing a custom proprietary screening and underwriting process.
Property Management in Norfolk – Step 3:
Rental Listings and Advertising
High-quality rental listings are key for reaching prospective tenants and showing the unique value of your property. The days of sharing a quick write-up and a few blurry snapshots are long over. Property management in Norfolk requires crafting listings with accurate, detailed descriptions and professional, high-resolution photos so your property can stand out from the crowd. When potential tenants can get a complete picture of the space and truly imagine themselves living there, they are far more inclined to schedule a walk-through and arrive ready to sign a rental agreement. While timelines tend to be seasonally dependent, our property management in Norfolk can often secure a tenant within two weeks.
Property Management in Norfolk – Step 4:
Giving your tenants the information and tools they need to care for your property and quickly navigate any issues is crucial for property management in Norfolk. Home365 ensures you get off on the right foot with new tenants by providing them with a Welcome Kit explaining the nuances of your property and showing them how to set up our property management app so they can pay bills, report issues, and schedule any necessary repairs. At this time, we also perform a move-in inspection to document the condition of your property to hold tenants accountable.
Property Management in Norfolk – Step 5:
Collecting Rent and Contract Management
Just as important as selecting the right tenants is giving them the care and attention they need during their rental contract. Where old-school property managers in Norfolk might only care that their tenants' checks clear, Home365 recognizes that a happy tenant can be an incredible asset. We have developed a strategy that rewards tenants for good behavior by giving them incentives they can redeem for various perks. These can be earned by reporting maintenance issues, acing inspections, and making rental payments on time. By incorporating positive reinforcement in our property management in Norfolk, we encourage your tenants to take their responsibilities seriously and give your property the care it deserves. Property management in Norfolk is not simply a one-and-done service, but a long-term commitment to protecting your investment. Due to our discriminating screening and selection process, we rarely deal with tenants who neglect their duties or violate their contracts. However, if this does occur, we immediately address the problem with professionalism and respect. Evictions are equally uncommon, and we work hard to avoid them, but if it becomes necessary, we handle every step of this process on your behalf. We also make sure tenants leave your property in satisfactory condition and repair any damage with funds from the security deposit. Managing tenants can be even more complex than managing the rental itself, but our property management company in Norfolk is on your side.
Property Management in Norfolk – Step 6:
In-Depth Financial Reporting
At Home365, we know that the effective operation of a rental property requires conscientious oversight of finances. Our property managers in Norfolk offer all-inclusive financial services to make paying rent as effortless as possible for tenants and receiving these payments as effortless as possible for you. We have a custom app for tenants so they can make rent payments right from their smartphones, meaning you don't have to worry about waiting for a check in the mail. In most cases, you can expect a payment to credit to your account within three days. As part of our full-service property management in Norfolk, we also create a client Portal for you, where you can access information on balances, income, expenses, and repair requests. If a tenant requires maintenance, they simply submit the request using their app and it is displayed in real-time on your Portal. Unlike in the past where a member of a property management company in Norfolk would have to be physically on-site to review the progress of a maintenance or repair order, our technology gives you the ability to watch our service providers work from the comfort of your home.
Property Management in Norfolk – Step 7:
Property Maintenance and Repairs
One of the most difficult and time-consuming aspects of property management in Norfolk is coordinating maintenance and repairs for your property. When you work with Home365, you benefit from a heavily automated property maintenance system that streamlines this process and gets the work done quickly. Instead of having to wait around for a service provider or juggle conflicting schedules, your tenant simply reports any issues with their app and can contact an approved contractor within our network. We screen service providers carefully and only add the best to our network for property management in Norfolk. With our property management in Norfolk, you can easily approve the work order and pay for services on your Portal, and work can begin right away. Phone calls, video chats, and other repair data are recorded on your Portal, and tenants can even share video footage of the work using their app. At Home365, we believe that giving tenants the power to handle these issues on their own with an automated system reduces delays, saves money, and keeps them accountable for properly caring for your property. Even if your tenants are out of town during a maintenance emergency, our property management in Norfolk has you covered. We install preventative sensory systems throughout every rental that automatically detect issues before they result in serious property damage. If the system detects an issue, such as a burst pipe, it alerts our team so we can address the issue immediately. All information is available on your Portal and the cost of these services is already included in your coverage plan so you don't have to worry about unexpected charges or commissions. Our property management company in Norfolk truly has thought of everything!
Property Management in Norfolk – Step 8:
Home365 handles tenant move-out with the same level of care as move-in. When a tenant decides to conclude their contract, our property management in Norfolk will perform a move-out inspection to prepare your property for the next tenant. We can identify any damages, and if your property does require cleaning, repainting, or other repairs, we get in touch with you to give our recommendations and obtain your approval before scheduling any work. Then, we use the tenant's security deposit to cover the costs. During our inspection, we may notice areas of your property that could be improved upon, such as installing new appliances, so we will inform you of these options, and you can upgrade these features to increase rent. With our property management in Norfolk on your side, tenant turn-over is fast, easy, and hassle-free.
Property Management in Norfolk – Step 9:
Although other property managers in Norfolk may think filling your rentals and collecting rent checks is sufficient, Home365 does things differently. Our team recognizes that investors need ongoing support to thrive, and we are committed to doing everything we can to protect your investment for the long term. We will be in your corner throughout the entire process, ensuring your property is appropriately managed, your tenants are living up to their obligations, and you receive a consistent payout each month. If it takes longer than expected to fill an empty property, we offer a property management plan with a rate guarantee, so you continue generating profits in the meantime. This is property management in Norfolk done right.
We're here to answer any questions you may have!
BUSINESS HOURS
Mon–Fri 9 to 5 pm
Sat–Sun CLOSED
Ready to invest in the Norfolk market?
If you haven't already done, go and see what properties are available.
Network with Local Investors
Come join us monthly at the local Lancaster Real Estate Hackers Meetup.  RSVP here, it's free!
Our blog is your one-stop-shop for all things Home365, real estate investing, and property management. You'll find tips and tricks to help you be successful in this industry, as well as news from Home365 and the latest PR and news from our company.
Stay up to date on the latest trends in home rentals and real estate investing. Sign up for our mailing list to get news about new blog posts and other updates straight to your inbox!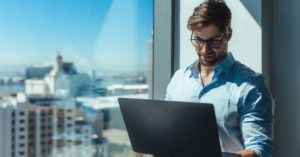 How Much Work Is It Really to Use a Company or a Management Company Rentals Service?
Read More »
How Much Work Is It Really to Use a Company or a Management Company Rentals Service?
Read More »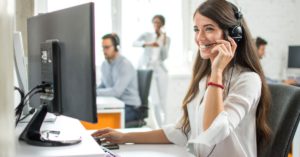 How Much Work Is It Really to Use a Company or a Management Company Rentals Service?
Read More »
Connect with us on social media!
We understand that the world of real estate investment and property management is a fast-paced environment. It's important to stay on top of the latest news and trends so that you can make the best decisions for your investments.
With Home365, you can always stay in the loop with our blog, or connect directly with us on Facebook, Instagram, and LinkedIn. You're busy—we get that—so we're here to help you stay up-to-date without adding more work to your plate.