Property Management Company in Cleveland
Successful. Personalized. Efficient. Comprehensive.
If you're a landlord or property owner searching out the newest and best way to manage investments in this business, Home365 is the service for you for property management in Cleveland. Our property management and InsureTech company in Cleveland, OH provides individualized services for your rental property business. Our services take care of the stress of managing, guarantee your net operating income (NOI), and provide professional customer service for property management to you in Cleveland.
We provide a wide array of services, which is why we are one of the top property management companies in Cleveland. Our services include property management, insurance, tenant screening, and maintenance, all undertaken by qualified professionals in each of these fields. We want to ensure you can feel confident in the care your properties are given. As a customer, you gain access to our data-driven AI-powered platform to personalize your experience with property management in Cleveland.
Investment With Property Management in Cleveland, OH
Home365 is among the top fastest-growing property management companies in Cleveland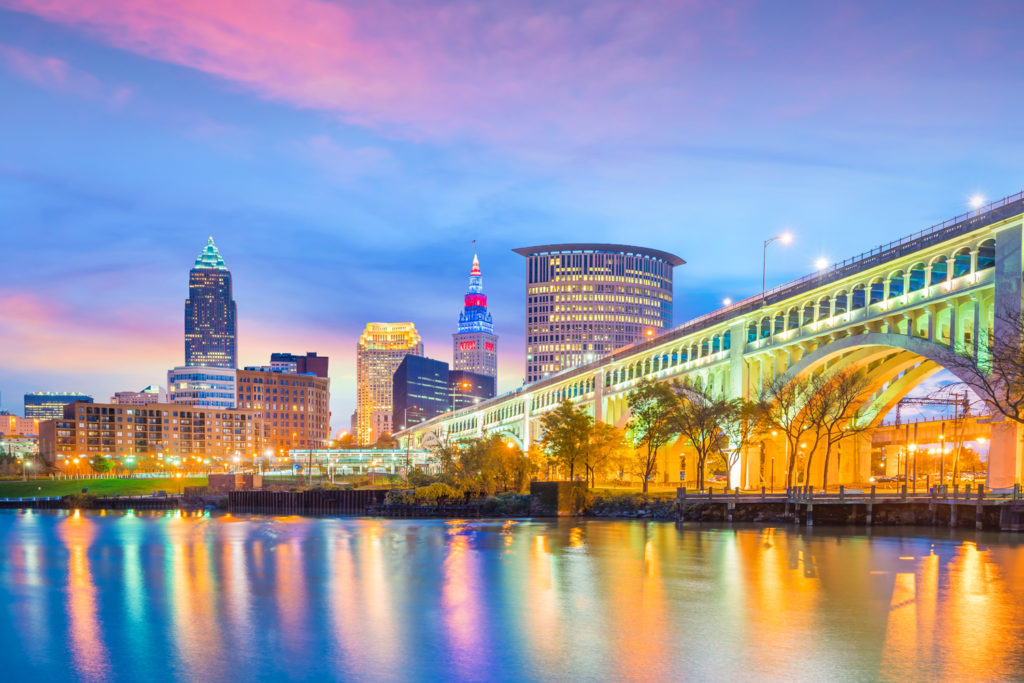 Cleveland, OH is listed in the top cities with a free business environment and is listed as one of the best places to find a new job. Thanks to this and its high rating in housing, environmental quality, and healthcare, it's a very good real estate investment market.
The area surrounding Cleveland includes around fifteen universities or colleges, including Cleveland State University, Case Western Reserve University, and John Carroll University. Seven Fortune 500 companies are based in this area, including Progressive, Goodyear Tire & Rubber, FirstEnergy, and Parker Hannifin.
The real estate demand in Cleveland is expected to rise, and there is currently a strong and competitive market. Just over half of Cleveland homes are occupied by renters. Cleveland home values have appreciated 20.9% in the past year and 115% in the last five years. Rent growth in the last year has gone up 10%, rising 20% in the last three.
Because of these conditions, many investors can find a business here. Cleveland also boasts one of the top markets with the lowest real estate dip risk. Because single-family homes are particularly affordable, many real estate investors can find attractive business ventures and property management opportunities in Cleveland, Ohio.
Local Experts in Property Management in Cleveland
At Home365, we are your best pick for property management in Cleveland. Our data-driven, personalized property management company in Cleveland can provide you with commercial and residential investment opportunities throughout Cleveland. Our care ensures your individual and unique needs are met, and we offer both management of your property and a team of professionals available to take care of all kinds of issues on your behalf.
Talk to us soon to learn about the services our property management in Cleveland can provide you – don't wait to start your journey toward less stressful investment and better-managed properties. Home365 can assist you with all your property management needs.
We have a professional team of property managers in Cleveland and throughout the area who want to offer you high-quality services related to property management in Cleveland. As a company, we believe in exceeding your high-level expectations and prioritizing integrity while doing so. We understand how important success is to you as an investor, so our teams are always happy and available to answer your questions to ensure success for everyone involved. We want our service to be the best property management in Cleveland.
Our professional team of property management in Cleveland at Home365 has experience in sourcing real estate and wants to ensure your experience with us is individualized to your needs. You have access to non-public information and personalized service, and our team is always available for any questions you may have about property management in Cleveland.
Home365 understands the needs and wishes of investors and the care they want for their investments and properties. We know the nuance and care needed for property management in Cleveland to ensure the maximum profit available. Our company wants to help our investors grow portfolios and eliminate typical property management hassles, all while maximizing their profitability in the current investment market.
The Top Cutting-Edge, Comprehensive, and InsureTech Property Management Company in Cleveland
We offer a nine-step procedure for our customers, personalized for your needs. Our property management in Cleveland wants to ensure that your wishes are met and that your properties are maintained as you want. Our company refuses to cut corners or offer any less than we promise to give. We strive to be the best company for property management in Cleveland and give you all-encompassing and top-quality service. By trusting our company to take care of your stress, you can take time away for more important things and let our experts in property management in Cleveland handle the rest. We are always available if you need us.
Step 1 of Property Management in Cleveland, OH:
Rental Rate Calculating and Property Evaluating
We provide a complete analysis of your investments and assets, analyzing market conditions, investment objectives, and the nearby economy for property management in Cleveland. These factors are calculated by licensed agents to be sure that the most accurate information is given to you. These private data sources, which include the best rental prices and tenant profiles, cater to your personalized needs and the needs of your property management in Cleveland. By using this information to optimize your rental rates, you can receive the highest profitability from your properties while attracting the ideal tenants. Our services also help you bring exposure and value to your investments with our unique data and technology. By working with the best property management in Cleveland, you can be sure you work with the experts. Home365 has the experience and understanding necessary to bring you profit and provide you with fair market value on properties.
Step 2 of Property Management in Cleveland:
Screening and Selecting Tenants
By using Home365's custom and personalized AI system, you can make the best selections for tenants for your properties. Not only does our team conduct background checks and look at credit scores, but we also take care of check-in calls and reference calls with previous landlords. It's important to us that our property management in Cleveland delivers high-quality service to you and your property, and that means finding tenants that fit your property. Our data systems make that possible and provide detailed screening of all candidates, which is then tailored and offered directly to you for the best property management in Cleveland. This way, you can find reliable tenants in your business while we take care of the hard work of offering both screening and selection.
Step 3 of Property Management in Cleveland
Listing and Advertising Rentals
After screening and vetting tenants, our team advertises your property in the best local and national markets, finding you exposure and value in the market. Our marketing team aims to make the best ads for your property because property management in Cleveland is important to us. Our property managers in Cleveland ensure our ads are of high quality, taking into account the photo and video quality, ad wording, and websites used. All of this ensures the correct tenants find the advertisements for your property, which also requires both local and national ads. As the best company for property management in Cleveland, we ensure that everything is done right and is done exactly as you need. Often, our leases are filled within fourteen days, regardless of seasonality.
Step 4 of Property Management in Cleveland:
After your ideal tenants have moved in, our professionals of property management in Cleveland will take care of everything needed to get them properly settled. We provide walk-throughs of the property, where we ensure they see the good condition of the property and understand their responsibilities as a renter and tenant. Expert property management companies in Cleveland, such as Home365, require and expect knowledge and experience from team members so that the move-in experience is smooth for all tenants. Our team provides information and ensures tenants know what's expected of them. Our team also provides detailed inspections of the property before and after move-in, with copies given to you for your records through our easily accessible Portal.
Step 5 of Property Management in Cleveland:
Collecting Rent and Managing Tenants
Your tenants are your valued customers, and they deserve high-quality service. Home365 maintains expertise in the field of property management in Cleveland, Ohio, and we use that to ensure your tenants are pleased with their new home. As experts in property management in Cleveland, we know how to use our management system to incentivize your tenants to stay long-term while maintaining responsibility. The tenant system rewards on-time rent payments, maintenance reports, and good inspection results. These rewards come in the form of perks, and tenants can redeem their rewards. This ensures that your tenants are pleased and satisfied with exceptional care and service. Home365 requires detailed knowledge to better ensure your tenants are happy, respectful of your property, and stay as long as possible. By making sure you have the best property managers in Cleveland, you can focus on what you do best.
Step 6 of Property Management in Cleveland:
The easily-accessible online Portal offers both financials and reports on property management in Cleveland. Because property management in Cleveland is so important to us, we know how necessary it is that you have access to information regarding your property. The Home365 Portal provides information on tenants, financial information, and detailed reports on all-encompassing management processes. This is all available in real-time to you, and information is streamlined to ensure you can easily see expenses, incomes, and balances efficiently. We know time is important and valuable to you. Our Portal shows you ongoing maintenance repairs and requests, so you are aware of the status of your property. Home365 also understands how important it is to you to receive your well-earned income into your account quickly. Unlike other property management companies in Cleveland, we offer rent payments into your account three days after payment. All of our procedures ensure you are kept up-to-date and in the loop regarding the current state of your properties, allowing you to run your business while we focus on removing stress, keeping you happy, and properly maintaining your property management in Cleveland.
Step 7 of Property Management in Cleveland:
Maintenance, Repairs, and Remodeling
This is a section of our system covering property management in Cleveland that requires responsible tenants to report current issues. They can do that through our helpful and user-friendly app so that we can take care of your property. We do this by immediately addressing maintenance requests and being sure that the providers we select to make repairs are the best in the area, providing value to services for you and your tenants. Our property managers in Cleveland, Ohio don't mark up services or take commissions because we know the biggest priorities are the happiness of your tenants and saving you money. Further, we put together data from repairs or remodeling, adding it to our system to include in the detailed reporting procedure that keeps you updated on the real-time changes to your property. The services we provide in property management in Cleveland let us stay on top of all tasks and work proactively to deal with issues before they become worse. Home365 works to keep your properties in the best shape, addressing problems before they turn into more costly or stressful issues.
Step 8 of Property Management in Cleveland:
Though we work to keep long-term tenants, eventually, tenants do move out, and we strive to create a transition that is smooth for everyone. Your tenants must have a positive experience with our property management company in Cleveland, and we work diligently to provide the best service to them. During the move-out, our team inspects to ensure good property condition and allow a professional tenant turnover. Our property management in Cleveland also provides detailed reporting of the procedure and the turnover. If damages are found, we take care of everything: painting, cleaning, and repairing to be sure the property is in the best condition for a quick turnaround while minimizing your costs for the venture. Quick turnaround of rental property is very important. We understand the necessity of getting your property back onto the market as soon as possible and in good shape, so we work efficiently to fix any issues.
Step 9 of Property Management in Cleveland:
We offer the best service for property management in Cleveland, Ohio, second to no other property management services. We strive for reliable service that you can always find in Cleveland and are available 24/7 to answer concerns. We're available at any time because we know how time-sensitive the investment and property market is and want to be able to talk with you about how we can help you manage your property in Cleveland.
We're here to answer any questions you may have!
Network with Local Investors
Come join us monthly at the Real Estate Hackers Meetup.  RSVP here, it's free!
Spotlighting Cleveland Highlights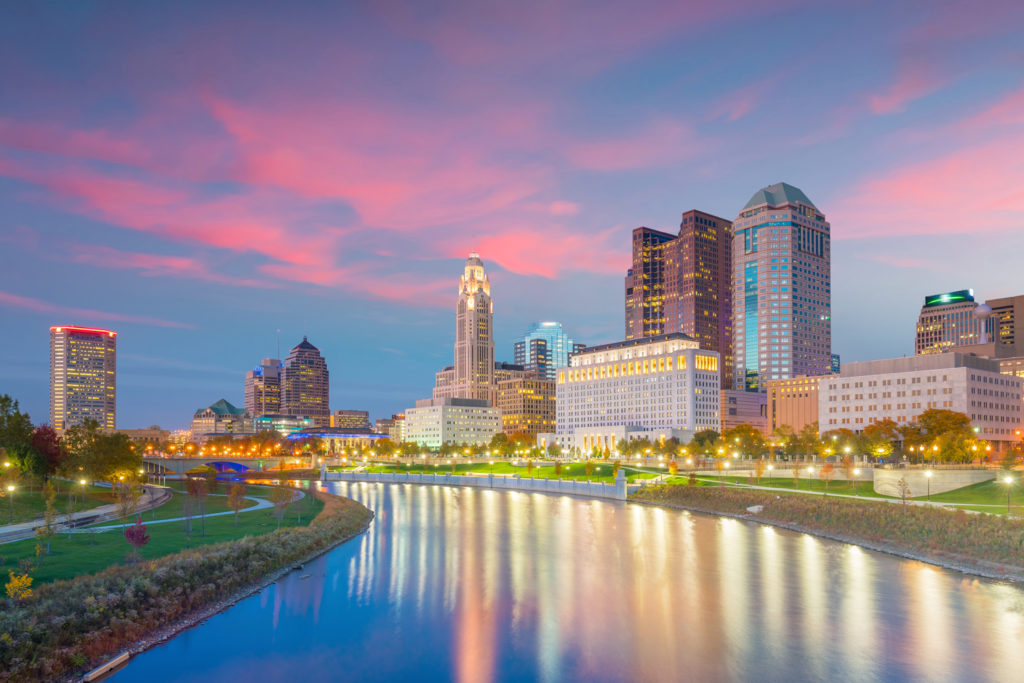 What Makes Cleveland Real Estate Market Attractive For Investment?
The population of Cleveland is 1,761,000.
The city of Cleveland has a strong rental market. 58% of homes are rental properties.
Cleveland has a lower cost of living. On average, it costs about 27% less to live here than it does to live in the rest of The United States.

 

Cleveland offers the chance to explore many beautiful natural resources. There are plenty of parks and it has so many trees and green space that some even refer to Cleveland as being, "the emerald necklace." And of course, having both Lake Erie and The Cuyahoga River here means there are plenty of opportunities for family fun on the water.

 

Cleveland offers a high quality of life. With excellent restaurants, bars, and plenty of family-friendly activities available, it's easy to see why many families love living in Cleveland.
The Rock and Roll Hall of Fame. This museum celebrates rock and roll music and performers. Every year new artists are inducted and join The Rock and Roll Hall of Fame. Tourists and Clevelanders alike love to come here.
Sports. Cleveland has plenty to keep sports fanatics happy. This city has professional baseball, basketball, and football teams.

 

Live arts and entertainment are prominent features in Cleveland. The city is home to both The Cleveland Orchestra and Playhouse Square, ensuring that music and theatre lovers have plenty of opportunities to go see live performances.

 
Still want to know more?
Here's a closer look at the ins and outs of Cleveland and why it is an attractive investment for rental property investors
Location Market Details in Cleveland
Cleveland's workforce is strong with over 163,000 workers.

 

Home values in Cleveland have gone up nearly 16% in a single year.
The average home sold in Cleveland has a median listing price of $120,000.
On average, homes for sale in Cleveland sell in about two weeks.
With a population of approximately 384,000, Cleveland is the 2nd largest city in the state of Ohio.

 

The median price of monthly rent has gone up by 19.3% since 2021, and the average price of monthly rent in Cleveland is $1,277.

 
Key Employment Statistics
The Metro Cleveland area is estimated to be the 33rd largest metro area in the country.
The GDP of the city of Cleveland is projected to reach over $61,000 in 2022. And the GDP of the larger Cleveland region already nears $138 billion.
Superior medical care is available in Cleveland. In fact, the city's Cleveland Clinic is ranked as a top hospital in the country. And healthcare is one of the largest industries and biggest employers in the area.
Business is strong in Cleveland. The largest employers include jobs working for the government and jobs in educational settings. Retail jobs are also highly prevalent in the city.

 

Banking is another strong industry in Cleveland. Many banking institutions have offices and branches hiring employees in Cleveland. Additionally, two banks, Dollar Bank and Key Bank, are both headquartered in Cleveland.
Cleveland is also the home of several different Fortune 500 Companies. These include Progressive Insurance, Sherwin-Williams, Parker Hannifin, and KeyCorp. Another Fortune 500 Company, Travel Centers of America, is also located nearby in Westlake.
Getting to and from work in Cleveland is also easier than in other parts of the country thanks to the city's outstanding public transportation system. In fact, in 2007, The American Public Transportation System ranked Cleveland as having the best mass transit in the entire nation.

 
Real Estate Market
Mortgage rates have recently dropped for both 15 and 30-year fixed loans. For 15-year loans, the current average rate is 4.26%. For 30-year loans, the average rate is 4.99%. These lowered rates are encouraging more people to buy homes.
The demand for rental properties is expected to continue to be ongoing in Cleveland since the sales price of buying a home is also going up.
Key Market Stats
Homes in Cleveland rose in value by 2.3% over one year.
The median age of renters and homeowners in the Greater Cleveland area is 41 years.
Today it is not uncommon for homes listed on the market in the Cleveland area to receive multiple offers. Many of those initial offers, may also be significantly above the seller's listed asking price. Many of their offers can also be paid for with cash
Key Real Estate Statistics
The pandemic has caused interest rates to go down, with more people than ever now hungry to buy a home, so the real estate market is heating up in Cleveland. And according to some estimations, the Cleveland area is almost recession-proof.
Key Market Stats
The city of Cleveland is actually comprised of thirty-six different neighborhoods. Each of these unique areas offers residents and visitors various attractions and amenities. Some of the most popular of these neighborhoods include:
Downtown Cleveland: The population of the downtown area has been growing quickly, and it has increased by 48% in five years' time. This area is known for being a highly walkable hub of the city, and when tourists think of Cleveland, this is likely the area they're picturing. This is where you go on a short cruise around the city. Downtown is also where the Public Square, one of the oldest parts of the city is, and just as its name suggests, this square is a common spot for the public to hang out or meet up with friends. Downtown is also home to some excellent entertainment including House of Blues – Cleveland, and The Rock and Roll Hall of Fame. This is also where the mall known as Tower City Center is.

 

Tremont is an area of Cleveland known to be both safe for and loved by families. It is known as an artistic community. This neighborhood is home to Lincoln Park, which hosts art festivals and the local farmers' market.

University Circle: As the name indicates, this area is centrally located for students studying at

Case Western Reserve University, the Cleveland Institute of Art, or the Cleveland Institute of Music.

 

Edgewater. This is where the beach lovers are. This area sits right on Lake Erie. And this neighborhood also offers locals and visitors plenty of bars, restaurants, and cafes.

 

Kamm's Corners: Here it feels like you're living in the suburbs but without having to sacrifice the benefits of city life. And while there are many tree-lined streets to enjoy exploring and driving down, this area's also highly walkable too.

 

North Broadway. This neighborhood has lots of trees and green space. Outdoor activities abound here. Riding bikes and going on hikes are both popular activities in the North Broadway area of Cleveland.
Historic Price Changes & Housing Affordability
Cleveland is paving a new path for its residents and also for investors too. Life here is growing fast, and so is the housing market. With residents making higher incomes here, and homes increasing in their value, life in Cleveland is good. 
In 2021, in Cleveland, the median list price for homes went up 6.4%.
In Cleveland – Elyria, prices for houses have gone up by over 17% in one year.

 

In the past 15 years, the house price index in Cleveland has increased by over 40%.
Monthly rental fees have gone up by 13% in Cleveland over the past year.
Quality of Life & Rentability
Rent prices vary greatly by neighborhood in Cleveland but typically range from $500 to over $2,000 per month. The most expensive neighborhoods include Kamm's Corners, Tremont, Riverside, Downtown, Lee-Miles, and Jefferson. On the other hand, the least expensive neighborhoods include Glenville, Woodland Hills, Industrial Valley, and North Broadway. 
Key Quality of Life Stats
With a lower cost of living than is available in much of the country and with multiple diverse neighborhoods to choose from, Cleveland is a popular place to settle. Clevelanders enjoy many job opportunities in the healthcare and financial industries. Many people are discovering Cleveland is the perfect place to call home. 
Ready to invest in a newl market?
If you haven't already done, go and see what properties are available.
Our blog is your one-stop-shop for all things Home365, real estate investing, and property management. You'll find tips and tricks to help you be successful in this industry, as well as news from Home365 and the latest PR and news from our company.
Stay up to date on the latest trends in home rentals and real estate investing. Sign up for our mailing list to get news about new blog posts and other updates straight to your inbox!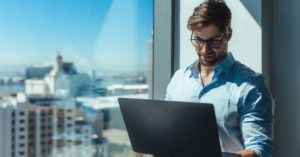 How Much Work Is It Really to Use a Company or a Management Company Rentals Service?
Read More »
How Much Work Is It Really to Use a Company or a Management Company Rentals Service?
Read More »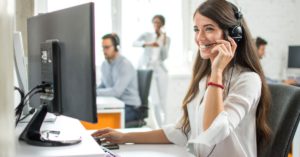 How Much Work Is It Really to Use a Company or a Management Company Rentals Service?
Read More »
Connect with us on social media!
We understand that the world of real estate investment and property management is a fast-paced environment. It's important to stay on top of the latest news and trends so that you can make the best decisions for your investments.
With Home365, you can always stay in the loop with our blog, or connect directly with us on Facebook, Instagram, and LinkedIn. You're busy—we get that—so we're here to help you stay up-to-date without adding more work to your plate.