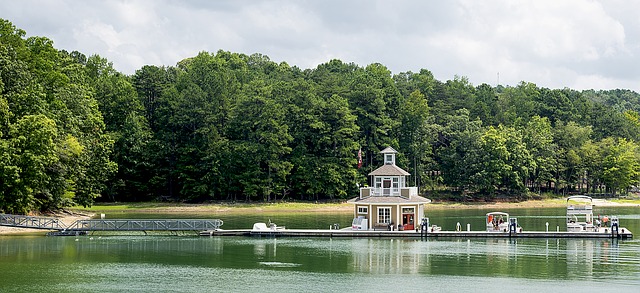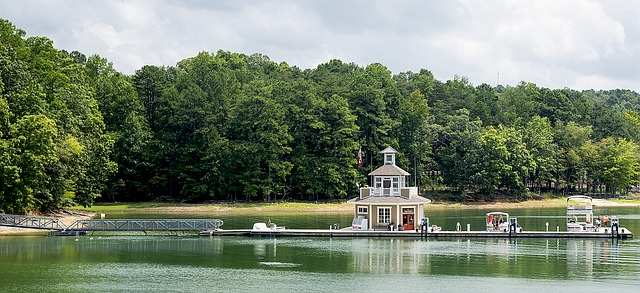 The real estate market in Atlanta, GA offers unique opportunities and challenges for investors, renters, homeowners, and property managers. Atlanta is one of the United States' largest metropolitan areas and covers 20 separate counties, so there is no shortage of different property types and neighborhoods for investors and renters to consider.
Working with a well-established property management company is crucial if you're investing in a metro area as vast and varied as Atlanta. Full-service property management plans from Home365 can help you start or expand your Atlanta area rental business.
What Does the Atlanta, GA Real Estate Market Look Like Today?
Home prices rose rapidly across the United States throughout the course of the Covid-19 pandemic, and Atlanta was no exception. In January 2021, the median price of a home in the Atlanta metro area was $390,000, which is a huge increase from 2020 prices. This increase in prices naturally coincides with an increase in demand.
Some analysts are seeing this sharp inflation in housing prices already start to cool down going into the latter part of 2021. Atlanta real estate agent Erik Benjamin told FOX5 News that inventory was up as of August 2021, and many of his listings have already seen sharp price reductions as prices based on the drastic increases seen over the last two years are becoming less viable in the market. Despite these fluctuating prices, Benjamin still sees the Atlanta market as healthy overall.
While renting and leasing makes for an entirely different situation than buying a property, the price and availability of rentals is still more or less a function of the overall real estate market. The number of jobs and type of work available locally also plays a major determining role in what a rental market will look like. Understanding these relationships between interconnected markets is crucial if you're planning to buy investment properties in Atlanta or anywhere else.
Despite this observed cooldown in home prices and increase in inventory, the demand for rental homes continues to be greater than the supply. Due to this discrepancy in supply and demand, it's no wonder rental prices have correspondingly continued to skyrocket.
The average monthly rent in Atlanta this summer was $1,488 according to RealPage, a real estate analysis company out of Texas. Other calculations put it closer to $1,600, with the average for a two-bedroom unit actually breaking the $2,000 mark. These averages represent a huge 17% increase from one year ago — less than 1% difference from the increase in prices that home buyers saw over that period. From June to July alone this year, Atlanta rents rose 3% (the national average was around 2.2%). The pricing increase in some of Atlanta's suburbs, such as Duluth and Marietta, was even sharper, as high as 20%.
There are many demographic factors that have contributed to the sharp rise in Atlanta's real estate prices. A major one is the fact that job growth in Atlanta has steadily outperformed the rest of the country throughout the Covid-19 pandemic.
Investors should also be aware that a Covid-19 related federal eviction ban is currently set to expire in October. This could potentially empty a lot of units and destabilize rental prices in turn.
Property Management Solutions for the Atlanta Market
Have you located a property that suits your vision and decided now is the time to jump into the Atlanta real estate market? Congratulations on your new acquisition. Your next step should be partnering with a high-powered property management company.
Property managers tackle maintenance issues, work with local utility companies, and handle tenant concerns, so you don't have to. Better yet, they can often do it for less than it would cost in time, labor, and third-party contracts if you chose to coordinate and handle all of these issues on your own.
Once you own an investment property, property management services are what turn a huge responsibility into a passive income generator. Your property manager can help with every step after purchase, from evaluating your property and setting the correct rental price to finding the right tenants and handling their maintenance requests.
What Can a Property Management Company Do for Me?
The importance of hiring adequate property management services when working with rental properties in a busy metro area like Atlanta, GA truly cannot be overstated. Having someone who can handle rent, maintenance, and tenant issues for you is the difference between trapping yourself in the life of a full-time landlord and living your best life as a real estate investor building a passive income empire.
Here are some of the benefits you'll get working with a specialized property management company in Atlanta like Home365:
Applications and tenant selection. Finding good renters is a key step in making sure your income property is actually generating income.
Repairs and maintenance. Your property manager should have good relationships with local contractors so you can get work done in a timely fashion, and at a fair price.
Evaluation. If you're new to the Atlanta area, or buying from out of town, you may have no clue what rent prices should look like from neighborhood to neighborhood. Your property manager can use up-to-the-minute market data to determine the correct monthly rent for your property.
Advertising. Atlanta has vibrant local media options and is as plugged in to social media as any other major metro area. Find a property manager who can leverage all of that to your benefit.
Rent collection and evictions. The last thing you want to be stuck doing as a real estate investor is knocking on doors in an unfamiliar neighborhood, trying to collect your rent money. A property manager handles the tedious and unpleasant aspects of being a landlord, allowing you to focus on the rest of your business.
If you need a specialized property management company in Atlanta, look no further. Home365 has operations in Atlanta and many other metro areas throughout the United States, with fairly priced plans that can be customized to meet all of your specialized property management needs.