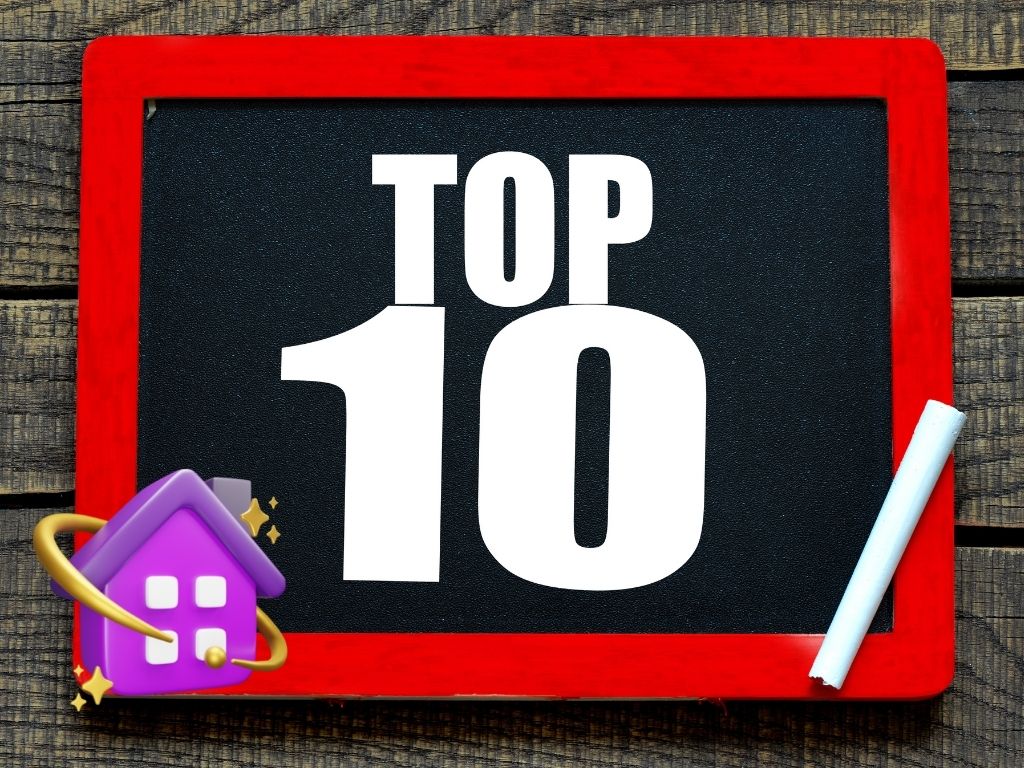 Owning rental properties is a great investment that can quickly build your portfolio and increase your financial security. To protect your investment, the properties you own must be properly maintained. This is where a professional property manager comes in. A rental property manager operates and protects your property as if it were their own. You want to find a rental property manager who is licensed, experienced, responsive, and transparent.
An experienced rental property manager can ensure your tenants stay happy, which often results in longer rental terms. They will also make sure that all cash flow is accounted for, and collected on time. They will also ensure that your property remains in great condition and adheres to all federal, state, and local laws, regulations, and codes.
Conversely, however, a bad rental property manager can cost you both time and money. If tenants are unhappy, whether because they feel mistreated or necessary repairs aren't being completed, they will likely choose to move somewhere else once their lease is up. If your rental property manager isn't actively seeking new tenants, that can lead to long vacancy times that cost you money. A bad rental property manager could essentially ruin your business. This could be through mishandling your money, mishandling required inspections or causing unnecessary issues with tenants.
When considering all these different factors, selecting the right professional property manager can feel overwhelming, especially if you are a first-time landlord or someone who has experienced issues in the past. However, finding the right rental property manager for you doesn't have to feel impossible. You can turn to reputable management company rentals that take the guesswork out of selecting the right rental property manager for you.
You'll still want to make sure you are working with the right company. Once you do, that company will take charge from that point forward. Reputable companies such as Home365 take care of the vetting and certifying process. They also take over the bulk of the responsibility for ensuring your rental property manager performs their assigned tasks to their best capabilities. Conduct your own research to find the best fit for you.
You can also take the time to explore options for yourself. When selecting a rental property manager, you'll want to take the time to conduct necessary research to ensure you are finding the best fit in the area. It is vital to know what questions to ask to ensure you are selecting a property manager that can be trusted to protect your rental investment as if it were their own.
What Is a Rental Property Manager?
If you are a first-time rental property investor, you may be unsure of what responsibilities your rental property manager handles. This can largely depend on your own desired level of involvement. If you are in the area, and you plan on conducting the bulk of tasks and responsibilities, your rental property manager may not have the same responsibilities as an investor who does not reside in the area or has multiple properties to care for. In general, a rental property manager handles:
Applicant screening
Rent collection
Basic accounting and reporting
Maintenance coordination
Targeted marketing
Property inspection
Communication with tenants
Legal documentation
Fair housing and legal compliance
Your rental property manager can take care of the bulk of responsibilities concerning your investment property. They essentially represent you, functioning as your voice and presence to ensure everything is operating as effectively as possible.
Do Your Research
The best way to start your selection process is to conduct your research. Technology has made this easier than ever, allowing you to explore different company websites, social media accounts, and review pages. A simple Google search is an excellent place to start. Digital marketing plays an important role for companies that offer services to investors and consumers. This places pressure on making sure a company's website adapts to algorithm changes that are designed to provide the best results the moment a person hits enter.
When you search for rental property managers in your property's local area, you're likely to get pages of results. It is beneficial to take the time to explore at least 5-8 different company websites. These websites should provide necessary information such as:
How long they have been in business
The types of properties they service
The services they provide
A breakdown of fees
Client testimonies
Contact information
Conducting this basic research can help you narrow your results. This helps you to develop a list of companies that you would like to explore further. If you choose to pursue seeking your rental property manager, there are ten things you should look for before making your final decision.
Look for Specialized Experience

Rental property management can be a complex industry. It is highly competitive, and to qualify for this position can vary in training and experience depending on the area. You want to find someone who fully understands and follows all federal, state, and local laws. Any corner cutting can have serious repercussions on your investment as well as your reputation. Your rental property manager is an extension of you, so you want to ensure they will operate transparently.

You want to make sure you are finding a rental property manager that is familiar with your particular type of investment property. A rental property could be a single-family home, a duplex, or an entire complex. Each type of property comes with its own set of challenges and requirements. It is suggested that you avoid real-estate agents who may offer property management on the side. They may not have the time or experience to properly take care of your property, and they tend to have less knowledge of the laws and codes that need to be followed.


Choose a Rental Property Manager With Localized Experience

Effective rental property management relies on a distinct understanding of the local market. No two places are the same. Your rental property manager should understand the advantages and challenges of the area. This includes laws and licensing requirements of that specific area. Laws concerning rental properties can vary from state to state as well as city to city. You want a rental property manager who understands the specific licensing, certifications, and inspections necessary to operate within legal limits and avoid any risks of fines.

A localized rental property manager can better understand the demographics of the area. Effectively filling vacancies is key to maintaining a steady income from your investment property. Your investment rental property could be located in a college town, where you may experience a higher application of young students who may only reside at the property from one to four years. You may be in a family-centered location where there is a higher demand for multiple bedrooms and pet-friendly spaces. Lastly, your largest demographic could be an older population looking for somewhere low-maintenance and quiet. Knowing the local demographics is key in properly marketing the property to keep applications flowing.

A localized rental property manager has a greater ability to develop long-lasting professional relationships with different vendors. It is unavoidable that your rental property will need maintenance, repairs, and replacements of certain systems over time. A qualified rental property manager will take the time to explore local options to ensure you are receiving quality work at a competitive price.

In addition to online research, you can also explore local advertisements for rental property managers in the area. You want to work with an individual or company that is actively involved in marketing. The more a name is known to the public, the better social standing it develops. Local ads can provide a better look into who the business is and what they stand for. It also allows you to directly see how successful their marketing techniques are. If you wouldn't necessarily follow up with them, this is a good indication that their marketing techniques may not fit your needs.


Verify Professional Licensing and Certifications

It is beneficial to understand the rules and requirements that the area of your investment property requires when considering who can qualify as a rental property manager. Depending on the area, a company or individual may only need to possess a real-estate license or may not be required to possess a license at all. Whether or not it's required by the specific area, you'll want to consider how important it is to you.

Licensing and certification provide clear evidence that a rental property manager has taken the time to ensure they have received the training necessary to ensure a complete understanding of what their role entails. Property managers and management companies should be able to back up their expertise with licensing and certification. The more certifications a rental property manager has, the greater peace of mind you'll experience when it comes to relying on them to care for your property.


Check Reviews and References

While conducting your basic research, you'll want to look for reviews and references outside of the company's direct website before you take the time to meet your candidate. You can take the time to explore reviews on Yelp, Google, and social media platforms. You'll want to look at a wide variety of reviews to get a proper assessment of the rental property manager. Odds are likely you'll find some negative reviews. This could be based on an ex-tenant who has no real evidence or grounds to leave a negative review but is focused solely on the emotional aspect of their experience. However, if you notice consistent, repetitive negative reviews, this could be a sign that certain rental property managers are not ideal for you.

You can also use traditional review routes, such as the Better Business Bureau or the Chamber of Commerce. The more references you can explore, the better you will be able to assess whether or not you'd have a positive relationship with that rental property manager.

In some instances, you may have to directly request references from current clients and tenants. This is another great way to narrow down your list of potential rental property managers. Getting references from both clients and tenants provides a clearer picture of how your potential manager operates as a whole. Clients can provide their experience in trusting the rental property manager to properly market, maintain, and improve their rental investment. Client reviews can give you an idea of how well a specific rental property manager communicated, as well as performed, under pressure.

Tenant reviews are just as important as client reviews. Your rental property manager shouldn't focus solely on pleasing you. They should also be aware and care for the tenant experience. This includes making sure any necessary repairs are done within an appropriate time frame and making sure any parking areas are clear, especially in areas that experience heavy snowfall, for example. Rental property managers also need to be able to effectively handle any complaints or conflicts that could arise between tenants, or with the rental property manager. Getting a clear picture of all sides can help provide the best image of how the property manager will work for you.


Get Referrals From Other Rental Property Investors

When possible, getting referrals from other rental property owners can help you make an informed selection when it comes to the final selection. You can often find the best rental property managers by asking colleagues and friends who work in real estate management. Word of mouth is valuable in that you can ask specific questions and hear someone's first-hand experience.

First-hand experiences provide open and honest reviews that you can feel comfortable trusting. If personal referrals aren't an option, relying on your research is the best place to start. Once you've sought out the experiences of others and have conducted your own research, you'll likely have a list of top candidates. The next step in selecting the best rental property manager is to interview potential candidates.


Interview Potential Candidates

Finding the best rental property manager involves gathering as much information as possible. Your online research helps you to narrow down your options from a long list to one that is more manageable. You should consider contacting at least 3-5 different companies to ask further questions that may have not been answered through your additional online research. This also provides the opportunity to get a feel for the person's level of professionalism as well as for how easy it feels to communicate with one another. Some questions to consider asking include:

– How long have you been in business?
– What areas do you service?
– Can I review your property management agreement?
– How many employees does your company have
– How many properties do you currently manage
– What is included in your monthly management fees
– What are your standard application requirements and screening process?
– How often, and what methods do you use to perform property inspections?
– Do you provide an online portal for tenants and owners?
– Will I receive monthly or yearly financial statements

Asking these questions can provide a general idea of what rental property managers best align with what you are ultimately looking for. You'll also want to pay attention to how responsive they are when answering your questions. If they seem reluctant, or give you the feeling that they would rather be doing something else, this is a good indication that they won't be the best fit for you. Taking the time to ask these questions can help you narrow down your list even further. Once you have your top candidates, you'll want to follow up with more specific questions.


Get Specific Questions Answered

In your first round of interview questions, you are mostly exploring general questions that provide a basic foundation of who your top candidates may be. Once you've taken the time to get your initial questions answered, you'll likely be ready to narrow your choices down even further. These specific questions can help you better assess their skills when it comes to their flexibility. Your specific questions can include:

– How many properties and tenants have you managed at one time?
– What marketing strategies do you implement to fill vacancies?
– How do you deal with sudden property damage or loss?
– How do you handle evictions?
– How do you handle late payments?
– What is your process for after-hours emergencies?

Asking specific questions can help you determine the best rental property manager for you. Following your specific interview questions, you'll likely have your top candidates in mind and be close to ready to make your final decision. Before you do, there are a few more things to consider, such as your overall personal impression, and their property management agreement.


Trust Your Personal Impression

While it is vital to have all the facts and information possible, you'll also want to start trusting your gut. Communication is vital when it comes to developing a strong professional relationship between you as an investor and them as your rental property manager. If you are not located locally, this adds pressure to ensure you are choosing a person or company that will protect your reputation and ensure your property operates as efficiently as possible.

You want to select a rental property manager that you feel secure in trusting to be completely open and transparent with you, while also being experienced enough to know how to operate day-to-day without having to turn to you repeatedly.


Examine Property Management Agreement

Before making your final selection, you'll want to carefully examine the property management agreement. This agreement outlines the business relationship between you and the manager. This agreement will spell out what their tasks and responsibilities will entail. You'll want to make sure that you completely agree with all information within the agreement and make any adjustments necessary before signing.

The property management agreement often covers the services provided as well as the fees involved. This includes how tenant needs will be addressed, how maintenance will take place, how rent and other fees will be collected, the process of move-in/move-outs, and evictions. You'll want to ensure that you are comfortable with all services provided. This can include requesting more services depending on your unique situation.

The property management agreement will also address your responsibilities as the owner of the property. If there are tasks you'd rather have handled by your rental property manager, make sure you address this before signing the agreement.

This agreement also covers any necessary duration and termination clauses. This includes the specific start and end date of your contract with your rental property manager. Most agreements are for one-year terms. This agreement should also cover any breach of contract rules as well as terminations fees and timelines. While you are hoping this won't be a concern, especially after all the work you've put in selecting your rental property manager, it is still important to make sure all areas are covered.

The property management agreement can provide you with a clear sense of how the rental property manager operates. This agreement outlines all the information you'll need to know and should coincide with the information provided to you during your initial questioning. By the time you hit this part of the process, you'll likely know with whom who are you going to work. If not, you may need to start the process over.


Consider a Reputable Rental Property Company

One way to ensure you are selecting the right rental property manager for you is to turn to a reputable rental property company. These companies, such as Home365, are dedicated to conducting these necessary steps for you. They take the time to vet and investigate rental property managers in your area. They take the time to explore who is going to provide the services you need to ensure the success of your investment rental property.

This process ensures that you will be completely satisfied by the work completed by your rental property manager. Finding the perfect manager for your property doesn't have to feel impossible. With the right research and questions, you'll be confident in your final selection.