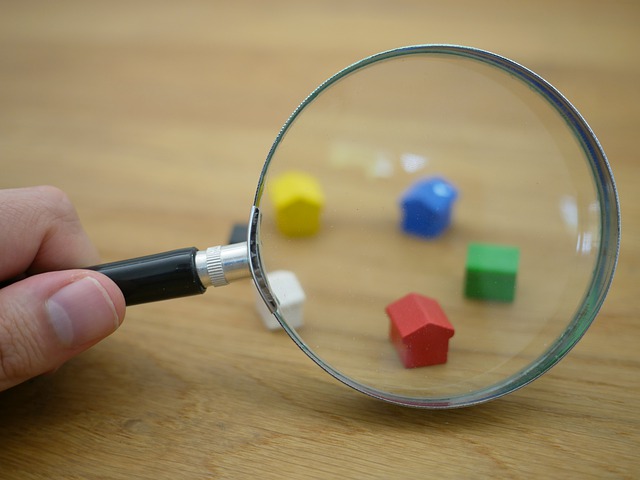 As a real estate investor, you understand the concept of return on investment. That's why you're making smart moves, acquiring the properties that fit your vision, and putting money into repairs and upgrades. But if you're serious about maximizing the value of your investment properties, you need to keep room in your project's budget for property management fees.
Let's take a look at how much quality property management costs, and what sort of value you should be getting out of this crucial business relationship.
How Much Are Property Management Fees?
The amount you can expect to pay for property management services will vary greatly. Important factors include where you're buying property, the size and type of the property, what sort of services you need, and the quality of the services. Some property managers may offer a flat rate per unit, or per project, but others will calculate your property management fees as a percentage of your rental income.
Home365 is a property management leader with offices in Las Vegas and operations throughout the United States. They offer full-service property management plans for as little as 6% to 9% of a managed unit's rent. More comprehensive packages can be tailored for investors who demand maximum automation and risk mitigation.
Calculating Property Management Fees
Let's say you're a new investor and you just purchased a small row of townhomes with 8 rental units in total. If each unit rents for $1,500, that's a gross income of $12,000 monthly. (For the purpose of this exercise we won't be considering taxes or other fees, though you, as an investor, certainly should be.)
If you were to contract with Home365 Property Management for a basic comprehensive property management plan at an 8% rate, as an example, your property management fees on one month of business would be a modest $960. This leaves you with over $11,000 in revenue and eliminates a long list of chores and headaches that would otherwise need to be handled on your end.
World-class, full-service property management isn't always cheap, but neither is tackling your property's day to day management and maintenance tasks on your own. New investors with expanding portfolios can be surprised to discover they've bought themselves a full-time job instead of a passive income generator. The solution is full-service property management, such as that offered by Home365.
Where Do My Property Management Fees Go?
Contracting with a qualified property management firm buys you an impressive list of benefits, with your own peace of mind not least among them. Only when you outsource some of your responsibilities to a property manager will your passive income properties truly start to become passive.
Depending on the level of service you purchase, your property management plan might cover some or all of the following:
Repairs, maintenance, remodeling. A good property manager can find and hire qualified contractors when your investments need work.
Tenant screening and selection. Finding and retaining quality renters is a massive undertaking in and of itself. Your property manager will process and review rental applications, so you don't have to.
Evaluation and rent calculation. Are you buying property in an unfamiliar neighborhood and unsure what to charge for rent? A hands-on property manager with local knowledge can be instrumental in evaluating your property and setting the correct price point.
Listing and advertising. A quality property manager will have established relationships with local advertising and media outlets, as well as a deep understanding of digital marketing.
Lease renewals. If you're managing multi-unit properties by yourself, it quickly becomes difficult to keep track of when everyone's lease is up. Tenants living on your property without a current, binding lease can put yourself and your property at legal risk. When you're working with a modern property manager, a portion of your property management fees go towards state-of-the-art software-based solutions to automate your lease renewal cycles and other aspects of your operation.
Evictions. Eliminating a failed tenancy can be one of the most unpleasant (and dangerous) parts of owning a rental property. Having a property management company to act as a middleman in these situations diffuses tensions and improves results.
Rent collection. Working with a property manager means never knocking on a door to ask when the rent will be paid. An efficient property manager will collect rent from tenants, process their own fees automatically, and pass the remainder of the revenue on to your accounts with zero hassle on your end.
Reporting. A good property management company won't merely give you results, they'll give you data that you can use to plan your next move and further expand your operations.
Is Property Management Worth It?
As a property owner, you certainly have the right to manage and maintain your own units, but the popularity of property management services speaks for itself. Over 300,000 property management firms are registered in the United States, with many more individual, independent contractors offering similar services. Property management is a nearly $90 billion dollar industry in the United States that employs over 350,000 workers, and the sector is poised for additional growth. The demand for reliable rental properties has only increased since the onset of the Covid-19 pandemic, with economic uncertainty and rising prices continuing to keep certain demographics out of the home-buying market.
Outsourcing your day-to-day rental operation to a solid property manager is a model that empowers both investors and tenants. You get the freedom to work on new acquisitions or other projects while knowing your properties are being cared for and properly managed. Your renters have direct access to someone who can solve maintenance issues and other concerns in a timely fashion. Good property management offers a rare win-win scenario where the value of a transaction is increased for both capital and consumer by adding a third-party service.
Home 365 Full-Service Property Management Plans
If you're ready to take your rental properties to the next level, you need to partner with a reputable, high-powered property manager. Visit Home365 Property Management today and see how well their full-service plans fit your project.