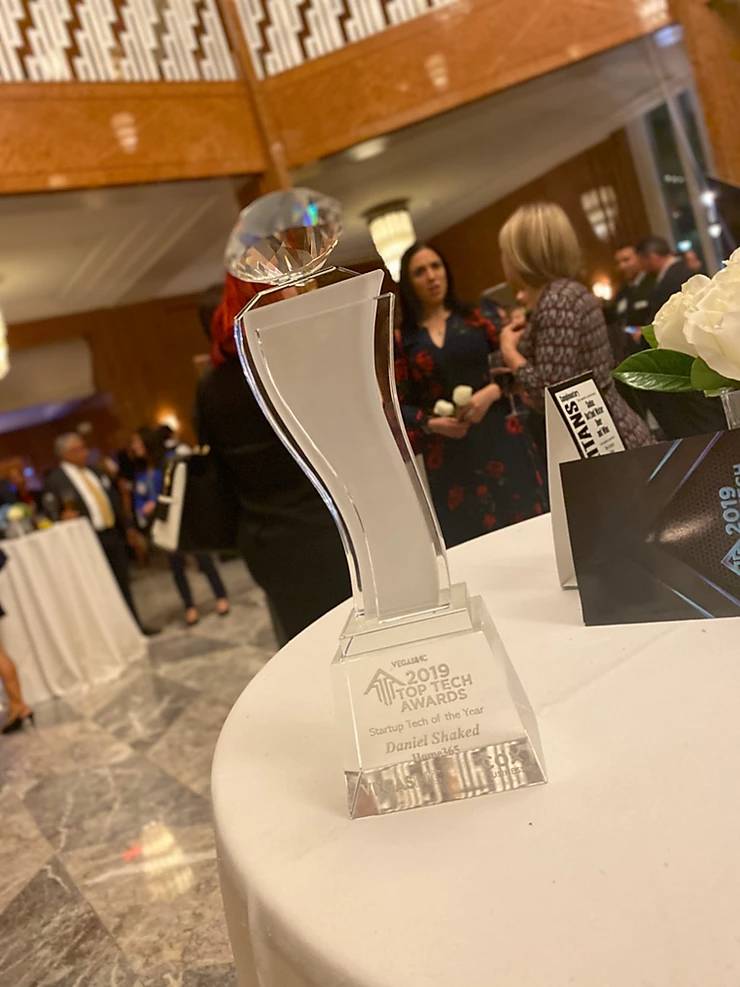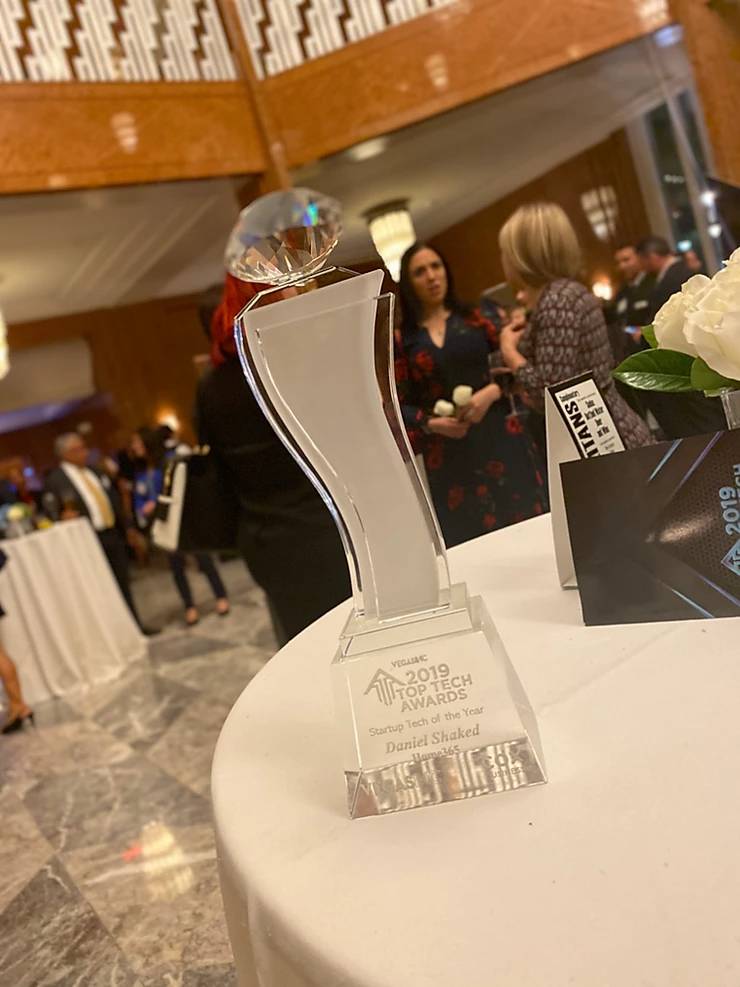 Our Founder and CEO of Home 365 Daniel Shaked has won the Top Tech Award for Innovative Startup Tech.
The award instituted by VEGAS Inc. of the Las Vegas Sun and COX Business was presented to Daniel in a glittering ceremony held in Vegas on Thursday, Nov. 24. The award was collected by Ron Nir, General Manager Home365 Las Vegas on behalf of Daniel. Accepting the award Ron Nir said that "Daniel is a truly deserving candidate for this award as he has combined his passion for tech and real estate into a useful platform for streamlining single-family property management, a service that Las Vegas really needs"
Shaked an avid techie enthusiastically supports other entrepreneurs too! Earlier this year, he participated as a judge and sponsor of Henderson's Start Tank program, which allowed Shaked to give feedback and guidance to 25 entrepreneurs in Las Vegas.
The competition saw more than 100 entrepreneurs in their respective fields attended this jubilant ceremony. To read more please click here