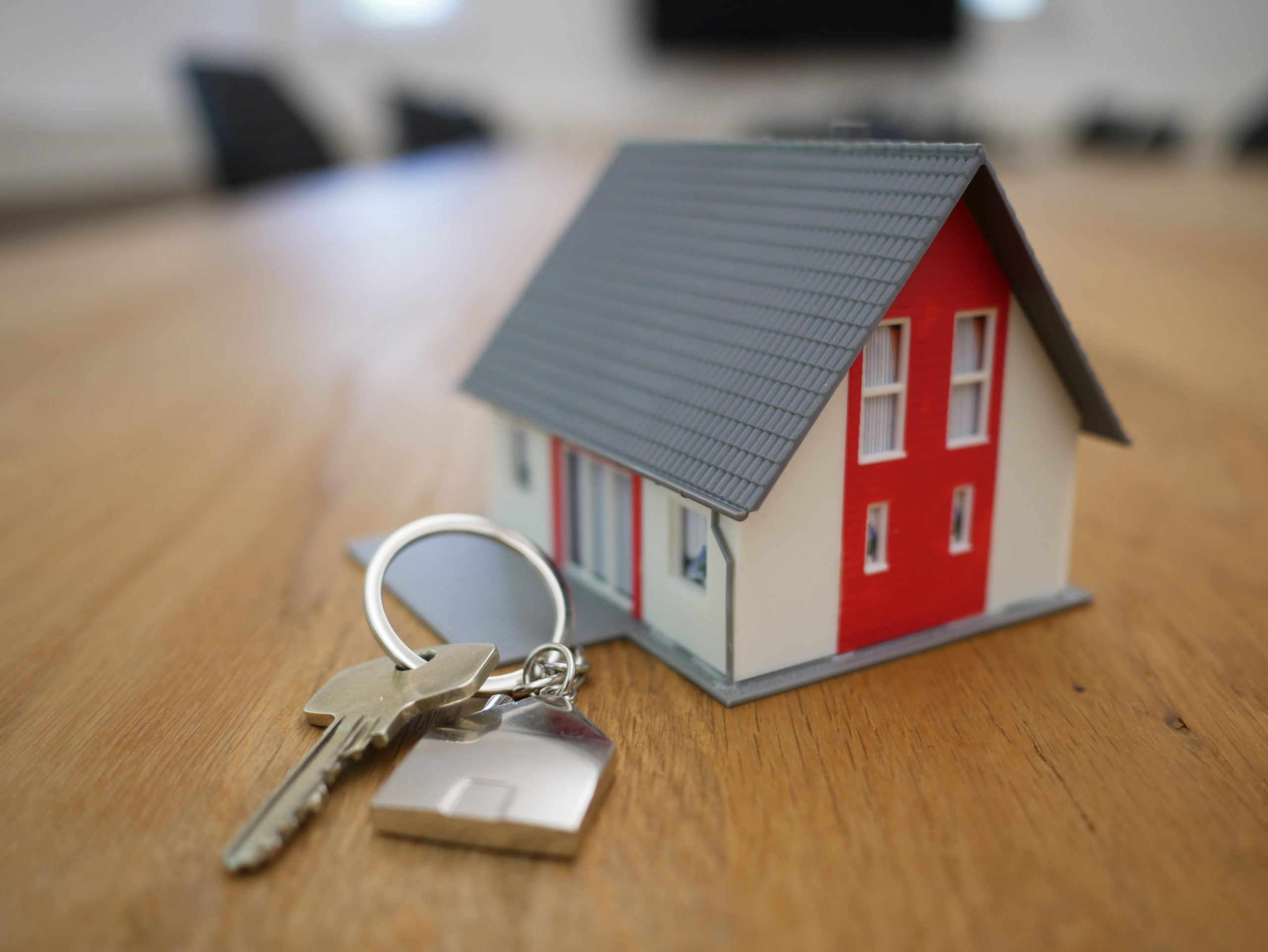 Investing in rental properties is a great way to build your business portfolio. For most investors, this endeavor rarely stops after securing one investment property. The more investment properties you have, the steadier the income you can rely on, turning what started as a few simple investments into a true rental property company that can provide financial stability for years to come.
When building your business, you'll need to start considering how to turn it into a well-maintained rental property company. Creating a rental property company can feel daunting, but with careful planning and execution, you can build a name for yourself.
One of the most important decisions you'll need to make when starting your own rental property company is whether you want to do everything yourself, or if you want to hire a professional property manager. Each option comes with its own set of advantages and disadvantages that need to be understood and carefully weighed.
Managing a rental property can be financially rewarding, but it is also a major commitment of your time and efforts. Trusting a professional property manager can free you up from day-to-day responsibilities, but the additional services will come with a set cost. In the end, it truly depends on what your long-term goals are. If you are looking to build your own rental property company with numerous locations and building types, it will likely make sense to invest in a professional property manager or rental property manager company.
What Is a Rental Property Manager Company?
If you are just starting to build your investment portfolio, you may not know exactly what a rental property manager company does. A rental property manager company allows a qualified third party to take over the bulk of the responsibility for maintaining the property and the tenants within. The rental property manager company oversees the daily operations of your investment property and deals with questions or concerns from tenants. In a sense, they take care of every aspect of your property. This is ideal for investors that want to build their rental property company but don't want to take on the direct role of landlord. A professional property manager or rental property manager company typically handles:
Rent collection
Market vacancies
Miscellaneous issues
Maintenance on small and large scales
Detailed record keeping
Reporting
Vendor relationships
Rent Collection
This is one of the most important roles a professional property manager can fulfill for your rental property company. This may seem like a straightforward task, but it can often be more complicated than you would think. Even with the convenience of online portals, there is a likelihood that payment issues will need to be handled.
This could be anything from a tenant needing a few extra days due to financial constraints, an issue with the payment portal, or a tenant with extenuating circumstances. While you still want to be human and understand that life can be unpredictable, you do still have a business to run. Having a third-party professional property manager representative removes the stress of having to handle these issues, especially if you plan on owning and operating multiple rental properties.
Default Rent Payments
Even with proper screening, background checks, and credit checks, serious issues can arise with tenants who may have looked good on paper but prove to be less than ideal tenants. A professional property manager will have detailed knowledge of landlord-tenant law. Having to deal with a tenant that is in serious breach of their lease can be stressful and frustrating.
These breaches can be caused by significantly late payments, destructive behavior towards your property, numerous complaints from other tenants, or police involvement due to criminal activity. These issues can lead to the necessity of lawyer involvement as well as court appearances.
Having a professional property manager or rental property manager firm on your side is ideal for these types of situations. They will have the knowledge and resources best suited to handle these issues. In many instances, these issues are often resolved faster because of the power a third-party company can represent versus a lone landlord. Unfortunately, some tenants will try to take advantage of a landlord, especially one who may just be starting out. However, when up against a company that completely understands legal rights and regulations, the likelihood of them succeeding in a court hearing quickly diminishes.
The process of dealing with defaults and other breaches of contracts can be stressful and costly. Allowing your professional property manager or rental property manager firm handle these instances allows you to focus on other aspects of your rental property company.
Finding Tenants
Long-term vacancies can drastically slow down your capabilities in developing your rental property company. If you own multiple properties, you would need to dedicate a significant amount of your time to marketing and securing tenants for your various properties. This can be a full-time job if you choose not to invest in a professional property manager or rental property manager firm.
Finding tenants involves the cost of developing a well-thought-out marketing strategy, as well as showing the units, screening prospective tenants, and ensuring the entire process follows strict federal, state, and local guidelines.
Trusting in a third-party firm brings a whole new level of expertise into this process. Professional property managers understand the importance of securing quality tenants for your property. Failure to do so can ultimately mean more work for them, since they handle rent collection, lease agreements, and day-to-day operations. Rental property manager firms have a better understanding of the local demographic.
A large factor in the success of your rental property company is knowing the demographic of the local area. Successful marketing starts by knowing to whom you want to market. Your rental property manager firm will understand who is likely to rent your units, whether it be college students, families, or those seeking a quiet place to retire.
Once tenants are secured, your rental property manager firm will handle all necessary contracts to ensure everything is filed in accordance with the law. They are also there to ensure that your tenants remain happy while residing on your property. Complaints are bound to happen, especially if you invest in larger complexes with multiple different units.
As a property investor trying to build a rental property company, you likely won't have the time or energy to deal with complaints that may seem mundane. A professional property manager has the communication skills necessary to navigate personal complaints while remaining professional and focused on the overall good of the property as a whole.
Maintenance
A major aspect of building your rental property company is handling necessary maintenance for small-scale and large-scale needs. This can be a time-consuming process, and can quickly become stressful when dealing with tenant complaints. Maintenance can be inconvenient for landlords, especially when problems are urgent or happen after hours. If a tenant is complaining about a clogged drain in the middle of the night, it would be the landlord's responsibility to deal with the issue quickly if they didn't invest in a professional property manager or rental property manager company. Tenants expect all maintenance requests to be addressed quickly and handled as soon as possible.
Customer service is a large aspect of operating a rental property company. This is often why many property investors choose to rely on third-party property management firms. This delegates the responsibility elsewhere and alleviates the stress that comes from unexpected maintenance requests. Most rental property manager companies will provide a professional property manager who has a basic understanding of most common maintenance needs. You'll have the convenience of having someone available locally that can be there at a moment's notice, as well as someone who can handle most requests themselves.
In the event that certain maintenance needs to be outsourced, rental property manager companies will already have a list of reputable vendors in the area to contact as soon as possible. Most professional property manager agreements spell out a specific budget or dollar amount that can be used towards a maintenance issue without having to receive permission directly from the property investor. This helps to streamline the entire process to ensure that, whatever the issue, it doesn't get worse. Typical maintenance responsibilities can include:
Preventive maintenance
Plumbing issues
Appliance issues
Drywall patching
Pressure washing
Lawn care
Cleaning and painting units
Changing locks
If you plan on investing in multiple properties to build your rental property company, the maintenance alone could be too much for one person to handle. This requires the flexibility to be there when needed, as well as the customer service experience to handle tenants that could easily become disgruntled if repairs take too long or create too much of an inconvenience.
A professional property manager will also ensure that any available units are clean and ready for showing. Having someone there locally is key when it comes to keeping multiple properties in your rental property company functioning effectively. This person will be able to show the units multiple times throughout the week, minimizing the length of time you experience vacancies.
Book Keeping
A major aspect of building a quality rental property company is accurate bookkeeping. When multiple properties are in play, you want to ensure that every dollar is accounted for. Technology has made this easier. Many professional management firms now rely on portals that can provide and track financial details, including rent collection, maintenance costs, utility costs, and more. Proper bookkeeping is also essential in making sure you get the most back from your property investment when it comes to tax time.
Proper bookkeeping for your rental property company also ensures any outsourced vendors are paid on time. This is vital in building your reputation and long-lasting relationships. You may be able to receive better rates when using the same service companies for different properties throughout a specific area.
Considering the Cost of a Property Management Firm
When trying to build a rental property company, the cost will be a factor in any major decision. It is normal to want to weigh whether or not working with a rental property manager firmis the right decision for your needs. Fees will vary depending on your specific needs. Most property management firms offer different packages that provide different services. What you select largely depends on how much control and involvement you want to maintain for your different properties. If you are planning on taking a passive role, entrusting the bulk of operations to a rental property manager firm could make the most sense, largely depending on whether you can afford the cost and if you consider that cost to be worth it.
Anywhere from 8-12% of collected rent is considered normal. This again depends on the types of services you are looking to acquire. For some investors, especially those starting out, this fee may not be worth it. However, if you own multiple properties, or are trying to build a legitimate rental property company, the costs could be well worth the convenience of being able to focus your time and energy on seeking other income-producing endeavors.
Is It Worth It?
Whether or not working with a rental property manager firm will be worth it depends on your long-term goals. You'll want to consider whether or not you want to take on the role of a landlord or remain a silent investor, in a sense. If you only own a couple of properties, and you want to perform many of the tasks yourself, you may find it better to work on your own.
However, if you are looking to create a rental property company that consists of several properties, trying to operate as a landlord could ultimately hold you back. When factoring in whether hiring a rental property manager firm is worth the extra cost, you'll want to consider everything that they bring to the table that can make building your rental property company easier. An experienced company will have marketing techniques for the specific location and demographic. They also handle all the day-to-day operations, such as collecting rent, showing units, handling tenants and providing necessary maintenance. The knowledge and skill alone can be worth the extra financial investment over attempting to do it all yourself.
Selecting the Best Rental Property Manager
Outsourcing a professional property manager is the best option for investors looking to build a true business out of securing properties. When multiple properties are in play, there needs to be a reliable network to ensure nothing is forgotten, vacancies are filled, and tenants are happy. Selecting the right property management company can make a significant impact on the overall success of creating a rental property company. If you are ready to invest in a property management company, you must take the time to find the right one to fit your specific needs. An experienced professional company can make the entire process easier, while an underqualified company can slow down your upward progress.
Ask Other Property Investors
When exploring your options for a reliable company, turning to other property investors can be a great place to start. This allows you to get quality feedback from a professional like yourself. You'll be able to ask specific questions and trust that the answers you are getting in return are 100% honest. This can help you decide what companies to explore further, and which companies won't be worth your time.
Search Online
A simple Google search can lead you to several possible candidates. Through a company's website, you should be able to get a general idea of who they are, and how long they have been in business. You should also be able to find a list of services they provide, as well as their different packages and fees.
Most quality property maintenance companies will provide a convenient way to contact them, as well as testimonials provided by clients and tenants. All of this information will provide you with the information you need to determine the average rate of property management firms in the area, and what sets different companies apart from one another.
Choose a Company That Embraces Technology
When exploring different options, it is beneficial to explore what kind of technology they implement. The way property management is handled has changed drastically with the use of technology. While some companies may prefer traditional, low-tech practices, many are embracing the digital age unlike ever before. One great example is how Home365 streamlines the use of their online portal and mobile app. These options are ideal for tenants who prefer the security and convenience of paying for their rent online.
These platforms are also ideal for maintenance requests. Certain maintenance issues, especially those dealing with plumbing, are best handled as quickly as possible. This helps to get the system operating efficiently again and saves on any further damage. With certain technology, like the technology used by Home365, maintenance issues can be detected before a tenant even has to report them.
This ensures repairs of any level are taken care of before they can get worse. When a tenant does experience an issue, an online platform provides a convenient way to report the issue that has no chance of getting lost or forgotten. It helps keep the professional property manager accountable for the different tasks that require their attention.
Technology is also great for proper bookkeeping. These platforms put all the information you need in an easily accessible location that allows your rental property company to track money collected, money used for maintenance, and other necessary costs, such as marketing or major upgrades. This provides peace of mind for investors looking to build a reputable rental property company.
Choose a Local Company
You want to work with a rental property manager firm that knows the area and can provide professional property managers who can be available at a moment's notice. Local firms will have a better understanding of your target demographic which improves the success of any marketing techniques. You also want to make sure you are working with a company that can guarantee your tenants will receive reliable care and rapid response time for any concerns that could arise. Happy tenants tend to stay longer, treat your property better, and help to build your reputation by word of mouth when friends, family, or coworkers are looking for a new rental space.
Look at Testimonials and Reviews
You can learn a lot about a property management company by reading their reviews. When trying to build a rental property company, you want to choose a professional property manager that is going to help your reputation, not hurt it. You can find reviews on their website, social media, Yelp, and numerous other online platforms. You can also request them directly from the company if you are not finding enough information online.
Interview Your Top Candidates
Once you've completed your basic research, you can start directly reaching out to different property management companies. This allows you to speak directly to someone who can provide you with detailed answers to questions their website didn't cover. This also gives you an idea of how easy it will be to communicate with the company. Even if you know you don't want to be heavily involved, you still want to know you can communicate effectively when necessary. Interviewing different companies helps you to find the right fit for your investment properties.
Building Your Rental Property Company
Investing in property is a great way to build your business portfolio. If you intend to create a rental property company for yourself, you'll want to seriously consider involving a reputable rental property manager firm that can ensure all your different properties run as efficiently as possible. When trying to create a large business, you simply won't have the time to cover all the necessary aspects of operating a property.
A rental property manager firm such as Home365 provides the services you need to ensure smooth day-to-day operations of your property as well as long-term success. Investing in a company with the necessary skills and experiences allows you to focus on other important aspects of your business. You can decide how much control you want to maintain, whether you prefer to be involved on some level, or if you want to take a more passive role. You'll be able to secure the right package for your unique needs.