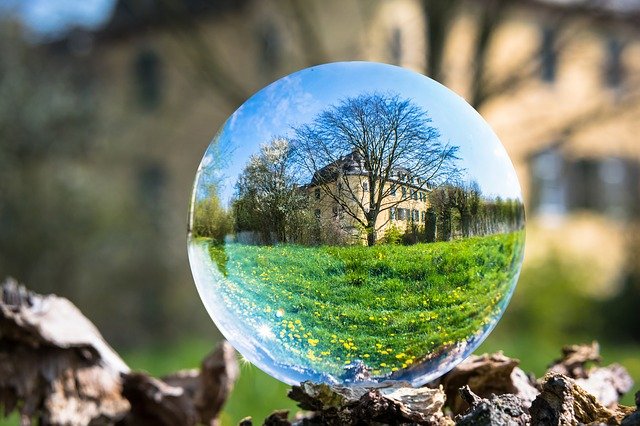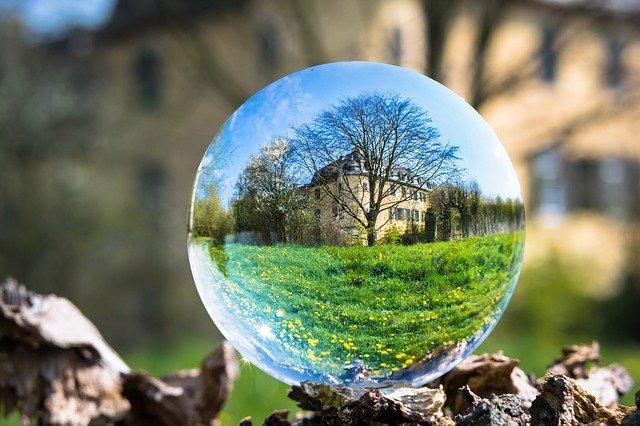 If you have recently invested in the real estate market, you may be wondering what comes next. Providing excellent property management is the next step to successfully renting and maintaining tenants in your property. So, what does a property management company do? Property management is essential for any real estate investor and rental tenant. Having the convenience of a property manager to service any issues that arise in your rental property can largely improve tenant rapport and provide positive reviews for future tenants. Rental homes can receive a lot of wear and tear over time; however, with Home 365, our services guarantee customer satisfaction.
Proper Property Management
If you're wondering, "what does a property management company do?", we will happily answer that for you. Property managers make investing in real estate a much easier process, while maintaining its profitability. Handling everything from administrative work regarding rental applications to hiring and managing maintenance workers on rental properties, property management companies provide a plethora of helpful services to property owners everywhere. Whether the owner lives out of state, or the landlord simply wants to entrust a professional to manage their rental listings, property agencies can help maximize your home investment. Having an on-site manager is beneficial if the property owner lives out of state, but additionally can be helpful for tenant relations. Establishing trust and respect with your tenants increases rapport and encourages them to renew their leases.
Investment property owners mainly hire property management services to carry out routine home maintenance and screening duties. However, the primary purpose in hiring a property management service for rental investors is to reduce their risks, increase their financial return, and limit their time and commitment to the rental property.
How Do Property Management Companies Work? 
There are many benefits to hiring a property manager. With their knowledge and expertise on tenancy, your investment immediately increases when you hire a property management professional. Because they make sure your property is managed seamlessly, they increase your investment's value.
How do property management companies work?
Some of their responsibilities include:
Tenant Screenings
Perhaps one of the most important first steps is ensuring that the potential tenant meets the criteria, i.e., providing 90 days of pay stubs, annual income, and addressing any other immediate disqualifications. A property manager winnows out unqualified candidates and finds you reliable and respectful tenants from the beginning.
Property Appraisal
Property managers will analyze your local rental market data, as it's a crucial step in determining the correct price for your rental property. They will begin by carrying out several property appraisals and comparing the rental rates among similar properties to determine the proper rent. This saves you time and helps your listing, as the property management service will likely have an educated understanding of rental rates.
Maximizing Your Rental Yield
Conducting open houses, hiring an interior decorator for staging, managing rental showings, and comparing local listings are critical factors in a property manager's tasks for maximizing your rental yield. Having an expert's knowledge in what sells a listing is priceless.
Collecting Rent
Property managers ensure that you are being paid on time by establishing an efficient system to collect rent from tenants. For example, if a tenant is late on rent, a property manager will communicate and address it immediately to ensure your income isn't delayed.
Property Maintenance
An essential component of any successful rental property is maintaining your listing and addressing any issue, big or small, with haste. This can mean the difference in your tenant committing to another year's lease or leaving your property with a negative experience. An excellent property manager will immediately call and set up a maintenance crew for the issue at hand and later check in with the tenant to make sure that it is no longer a problem. In addition, property managers will have a network of independent contractors and technicians for any issues that arise so that you don't have to do the research and hiring yourself.
Paying Your Bills
A property manager will pay your monthly maintenance fees. This includes utility and water bills, in addition to local taxes and long-term building maintenance fees. Having a manager ensures that all bills are being paid in a timely fashion, eliminates stress, and leaves you with peace knowing that your home is being well looked after.
Conducting Routine Inspections
Your property management team will regularly conduct routine inspections and communicate reports to keep you in the loop of any maintenance repairs or issues. This can help you identify long-term capital expenses to address as well as any immediately necessary short-term repairs. In addition, this is incredibly helpful when determining a budget of yearly costs or improvements for your property.
Administration and Communication
Organization and communication are key elements to any successful rental listing. Organization will keep you up to date on all property affairs and reduce time wasted looking for any lost documents or information required from your tenants. Property managers' administrative tasks include record keeping, leasing agreements, rental contracts, postage, and preparing rental statements. Communication in the property management tenant relationship is vital, as it provides mutual respect and builds rapport. Tenants can rely on their property managers and know that they will quickly address any issues and are easily accessible.
Keeping up With Tenancy Laws
Property managers regularly need to research any updated tenancy laws and regulations related to your property. It is their responsibility to ensure you are not outside any legal boundaries related to the landlord-tenant relationship. Additionally, it is a property manager's legal responsibility to ensure that they meet state law requirements for your rental property.
Excellent Service
A great property manager communicates well with tenants and rental property owners. A property manager is working on behalf of the rental listing owner; therefore, they must keep you in the loop and maintain your rental building. Having an expert property management service to help conduct your rental business can improve your rental demand and decrease your vacancy rates.
Property management services lighten the load for property owners and take responsibility for a variety of tasks. They work on your behalf and maintain your property for you—finding the right agency and building a transparent relationship will make your investment a much more manageable, productive process.
How Much Do Property Managers Cost?
While each landlord-property management service relationship is different, a contract will be constructed through careful negotiation, including the individual costs for each element of a property manager's duties. You may wonder how much do property managers cost. For example, property management services charge property owners to handle their administrative and rental repair upkeep for their rental listings. Each task and responsibility will be carefully written in the contract, so the expectations of the relationship are clear and laid out for both parties.
Although pay varies from one property management service to another, generally, companies are paid between 8% and 12% of the property rentals income. Often property management services will require payment despite whether the tenant has paid on time or at all. In many contracts, you will see the phrases "rent due" or "rent paid." In many contractual agreements, property management companies prefer a set fee each month, while others agree to payments contingent upon the collection of rent. The agreed-upon contract will establish their preferred payment method and will only be negotiable if both parties agreed to an alternative.
In addition to the percentage taken out of the monthly rent rate, a property owner will also be responsible for financing:
Expenses and repairs
Advertising
Credit and background checks
Accounting
An example of a property manager-landlord relationship might look like this: A landlord owns a collection of small condos. The property management service sources a handyman for repairs and maintenance every month. Because there are far fewer issues than that of a larger number of units, the issues can be itemized and consolidated into a collection of smaller bills. In addition, because the property owner has fewer rental listings, it makes more sense to be charged individually for specific maintenance repairs.
Conversely, a landlord who owns an extensive collection of apartment units might be charged a flat fee by the property management service. Then, of course, if there is an unusual issue like a burst pipe or the replacement of the refrigerator unit, the landlord will be billed additionally for the expense on top of the flat fee already charged.
Let Home 365 Take Care of Your Building
The property management industry is a booming billion-dollar industry. In 2021 there are reportedly 275,000 property management companies in America in which there are 825,000 people employed. Finding a reliable and transparent property manager with excellent communication is very important. Selecting a poor management service can lead to negative tenant feedback and poor property maintenance.
Carefully selecting a property management company that will support your specific needs can be a lengthy process. At Home 365, we provide a broad range of property management services across the nation. Our offerings include a free quote for your property. Ensure your investment is meeting its full potential by investing in professional property management.
We look forward to partnering with you and creating a profitable, hassle-free property management experience.