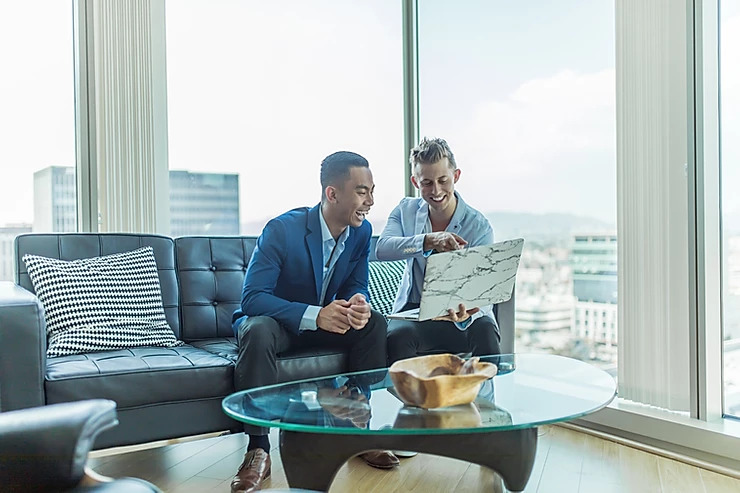 Property managers play an important role in the property business. The managers are the middlemen between the tenants and landlords. Essentially, property managers deal with the details that you wouldn't necessarily bother with as an owner, especially if you have another job or live away from the property. To determine how involved you want to become with the manager, you must look at the responsibilities of the property manager, why you would hire one, and what warrants communication between you two. 
Responsibilities
A property manager works as a third party between yourself, the owner, and the tenant. They take care of the day-to-day tasks with the property. Some of the responsibilities of the property manager include:
Rent collection. This is one of the most common responsibilities. Property managers take care of setting, collecting, and adjusting the rent.
Tenant communication. They make up most of the more common responsibilities. Managers find and screen potential tenants, as well as handle any tenant move outs or evictions. In addition, they handle tenant emergencies, complaints, and leases. They are also aware of state and nationwide laws regarding tenants and landlords.
Maintenance issues. The property manager takes charge of repairing, or hiring someone to repair, any defects and occasional maintenance. They make sure to keep the building in its best shape.
Financial matters. A property manager makes sure to operate within budget while dealing with any issues. In addition, the manager can file taxes for the property.
All the other details. Property managers also take care of other tasks, such as managing the other employees who work in the building and cleaning vacant properties from time to time. 
Why Hire a Property Manager?
Hiring a property manager is potentially valuable to you. Some of the reasons you could consider a manger include:
You have too many properties to take care of
You're too far away from home
You're not interested in being a hands-on manager
You have limited time
You can afford the cost
You find management an overwhelming job
Communication Balance
So, if you hired a property manager to handle most property and/or everyday responsibilities, it's reasonable to assume you don't want constant involvement, right? Well, that depends on you and how you want to approach the business. When hiring a property manager, make sure to establish what kind of communication you want as soon as possible.
Emergency situations are the exception to a completely hands-off approach, but what constitutes an emergency? A good rule of thumb for determining emergencies is obtained by asking two questions about a situation:
Will delaying the conversation increase damage to the property or injury of a tenant?
Is the property still livable?
Establish what counts as a true emergency or not with your property manager and improve communications in the process. Streamline all your property management processes and keep yourself stress-free by using Home365. Contact us to see more information and get a free demo.