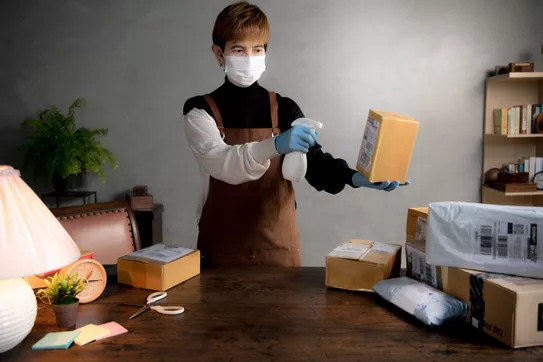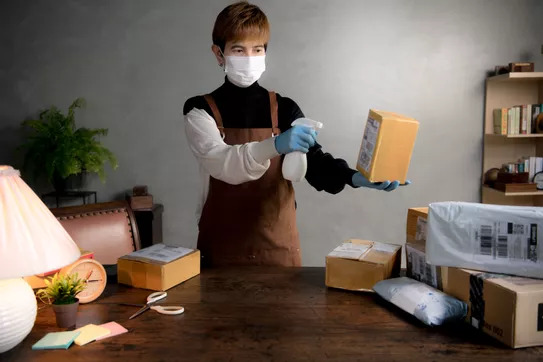 Perhaps more than any other disease in history, COVID-19 has had a severe impact on the way we do business and live our private lives. As the disease became a pandemic, the US government – in concordance with multiple other international governments – instituted broad policy changes in an effort to curb its continued spread. In addition, public health entities like the CDC, the WHO, and other national and international organizations have conducted an immense amount of research regarding disease prevention. Attention to hygiene, cleanliness, and disinfection protocols is more important than ever, With more and more Las Vegas tenants spending additional time at home, many are wondering what measures property managers are taking to ensure their rental properties are disinfected through the COVID-19 pandemic. Follow these tips for thorough disinfection:
Check guidance. Before you begin, check current EPA guidance regarding the dwell time (the amount of time a particular disinfectant must remain in place to properly kill COVID-19) of your preferred disinfectant. Currently, the EPA states that most disinfectants like bleach and Lysol require at least ten minutes on the surface for disinfection. In addition, the local, state, or federal government maintains guidance for Las Vegas property managers regarding health, building, and safety codes.


Focus on high-touch areas. Whether you're disinfecting a single-family home or a larger multi-family building, focus especially on high-touch areas most likely to harbor the virus. Kitchen and bathroom surfaces like countertops, faucets, appliance doors and toilet levers as well as general surfaces like door handles and keypads are especially important.


Pay attention to common areas. If you manage a building with multiple residences, common areas are especially important to disinfect, since disease can easily spread from person to person as multiple people touch surfaces within. Pay close attention to doorbells, door handles, mailboxes, elevator buttons, railings, laundry areas, bathrooms, and light switches.


Disinfect thoroughly and frequently. If you provided cleaning services before the pandemic, you will likely need to increase their frequency to stop the spread of the virus. In addition, consider adding a heavier disinfectant protocol at the end of the day or week.


Encourage participation. After your own disinfecting efforts, it's important your tenants do their part to curb the spread of COVID-19. Post signs in common areas with current CDC guidance, as well as the steps you've taken to achieve cleanliness. Consider providing hand sanitizer and disinfectant sprays in common areas for use by tenants and employees throughout the day.
As you take steps to keep your tenants safe during COVID-19, consider other ways you can improve your Las Vegas property management efforts. Consider utilizing a full-scale property management system like Home365 to streamline your tenant and contractor communications while staying abreast of the most important financial information. For more information about how Home365 can help you, both during and after COVID-19, contact us today.