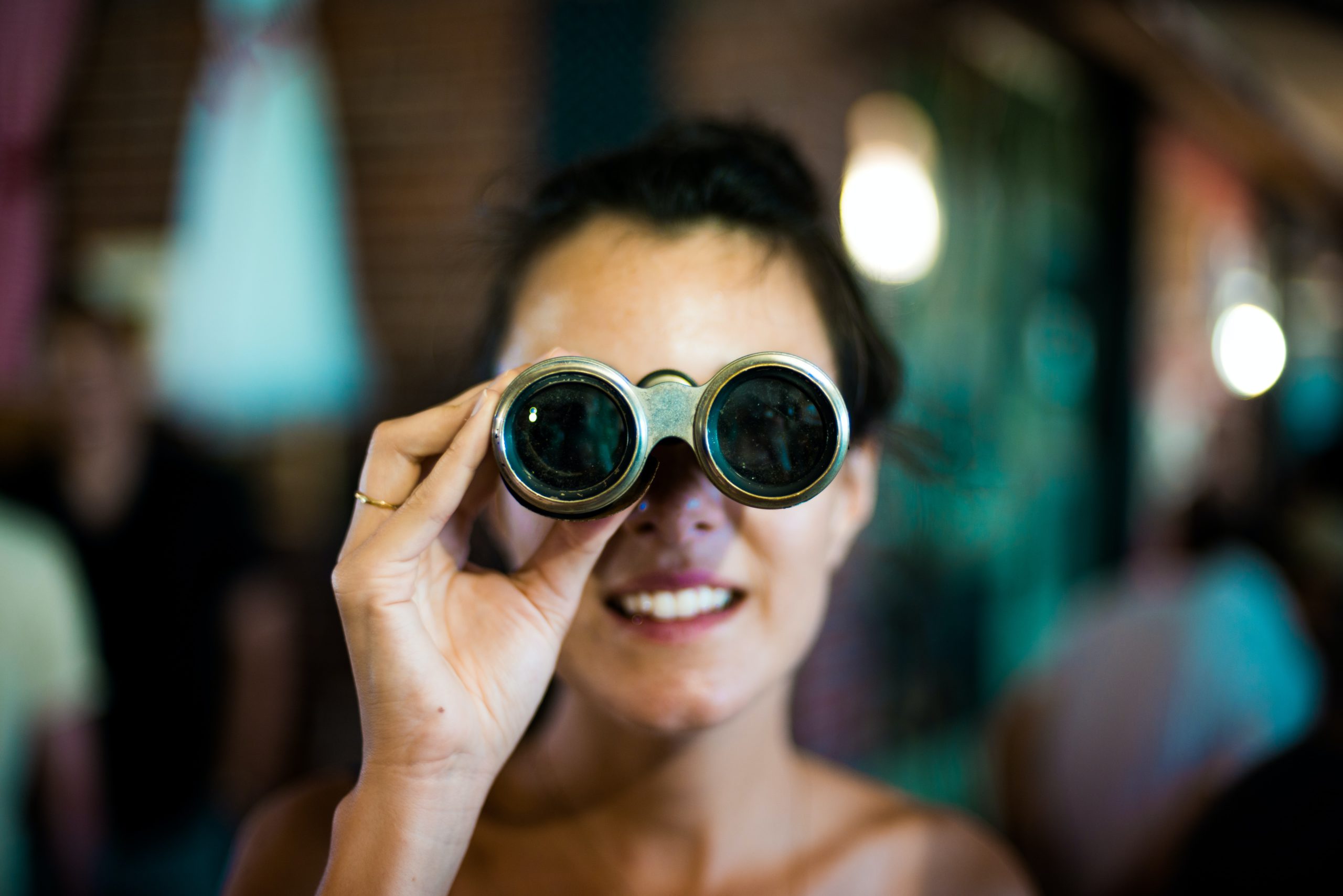 If you own investment properties, you know that running the day-to-day operations can quickly become time-consuming, especially if you own multiple properties. Your best solution to ensure your investment property is well maintained is to hire a professional property manager. This process may initially feel overwhelming, but it is important to put time and effort into finding the right professional property manager fit for your property.
A professional property manager is responsible for maintaining your property as well as any possible tenants within the building. With the level of responsibility required, and your reputation on the line, it is beneficial to understand what to look for when it comes to selecting your professional property manager.
A professional property manager can ensure your property is properly maintained, which is vital in attracting and maintaining quality tenants. If you own a commercial property, this includes attracting visitors and guests. In addition to maintaining the property, a professional property manager also has to be directly involved in tenant screening, lease signing, rent collection, tenant complaints, required inspections, and more.
Choosing a Rental Property Company or Professional Property Manager
There are two main routes you can take when securing a professional property manager. You can choose to work with a management company rentals service. These companies not only provide the professional property manager you need, but they also tend to have a network of vendors, services, and other necessities to ensure your property is operating at its very best. These companies are ideal for landlords who own multiple properties, have different types of properties, plan on expanding in the near future, or do not reside locally. If you do choose this route, you'll want to take the time to make sure you are choosing the best rental property company in the area. This can significantly impact the quantity and quality of work required from you as well we how much involvement you'll be expected to maintain.
You can also choose to directly hire a professional property manager. This is an individual who works alone and will take care of the different aspects of marketing, maintaining, and improving your property. This option is ideal for those who only own a few properties, depending on their size. Maintaining apartment complexes, or multiple properties can soon prove to be overwhelming, even for a professional property manager. If you choose this route, it is vital that you take the time to carefully do your research. This can help you select the perfect fit for your needs.
What Does a Professional Property Manager Do?
If you are ready to invest in a professional property manager, it is important to understand what that individual will do for you. The role they play can vary depending on your needs. You may need someone year-round to take care of every aspect of your property, or you may only need someone seasonally if you are investing in summer or vacation homes. The responsibilities of a professional property manager may vary, but in general, they handle:
Marketing for your property – Vacancies can affect the cash flow you have coming in. You want a professional property manager who can properly market to your target demographic to keep the flow of applicants steady.
Applicant screening – Having the right tenants can make all the difference. You want your property to be respected, and you want to avoid the hassle of late payments, or the eviction process.
Rent collection – This is important for residential and commercial properties. Your professional property manager needs to be responsible for collecting and tracking the money collected.
Tenant communication – Your professional property manager needs to handle any complaints or requests, whether it be a need for a specific service or issues with other tenants. The happier your tenants, the longer they will stay.
Maintenance Coordination – Your professional property manager will be responsible for finding local vendors that provide quality work at a competitive rate.
Legal compliances – There are federal, state, and local laws and regulations that need to be followed. You must select a professional property manager who understands the law and will follow it accurately.
There are plenty more responsibilities that can be handled by your professional property manager. To put it simply, they are an extension of you. They represent your investment and will work hard to ensure you are completely satisfied with the work they provide. Knowing what to expect from your property manager can help you when exploring your options.
Seek Out Referrals
One great place to start is asking other property investors what professional property managers they trust. Getting feedback first-hand from someone you trust can help you confidently start your search process. This allows you to ask in-depth personal questions. This also improves the likelihood that you'll receive honest feedback on both the pros and cons of working with a specific professional property manager or rental property company.
Conduct Research
Even if you want to find a property manager quickly, you should still take the time to conduct research before selecting. With how important digital marketing is in today's world, reliable companies have to embrace the use of technology. There is added pressure for companies to make sure their websites and social media accounts are relevant and kept up to date. You should be able to find a wealth of information that can help you select a few top options to explore further. Through a company website, you should be able to find:
How long they have been in business
Services they offer
Technology they implement
Their service area
Packages and fees
Contact information
Client and tenant testimonies
This information can provide a general idea with whom you may want to work. You'll want to select the top companies that stood out from the rest. This allows you to start considering who you want to interview further. You may want to also consider additional factors, such as their specialized experience and use of technology.
What Experience Do You Need Them to Have?
Investment properties vary greatly. The way a professional property manager will operate a single-family home will vary from how a commercial property operates. You may find a perfect residential professional property manager, but need someone who can also maintain your commercial property or vice versa. Demands also vary on the size of the investment property. Handling one tenant is much different than handling 10+. You want to make sure that your professional property manager can properly handle the demands of your specific properties. This also includes choosing an individual with knowledge of federal, state, and local laws.
Are They Local?
To make sure your property experiences none to few vacancies, you need a professional property manager who understands the market of the area. Understanding the demographic of the area is key to successful marketing. Tenants often prefer to rent from people who are local due to the peace of mind knowing that any issues they have can be quickly addressed. Local professional property managers will also have a better understanding of quality vendors in the area, as well as the local cost of labor.
What Technology Do They Implement?
Technology can help make property management easier than ever. Most professional property managers and companies provide convenient online tools, such as online portals and smartphone apps. Tenants prefer these platforms, because they provide a clear way to pay rent as well as request services and necessary repairs. These platforms help to ensure that no information is missed and that requests are answered within an appropriate time. The use of technology also increases transparency, allowing the investor to check in on reports, history, and projects with a simple click of a button.
Check References
The internet makes it easier than ever to receive accurate feedback from clients and tenants alike when it comes to selecting a professional property manager. References are a great way to get a feel for the experience of others without having to directly contact the company. You'll be able to get a well-rounded idea of what worked best for people, and what areas left people dissatisfied.
Knowing how clients felt about their experience is vital. You are trusting a professional property manager to protect and essentially grow your investment. Previous client references and testimonies provide insight into how well their properties were maintained. It is also helpful to explore feedback from previous tenants. Happy tenants will reside longer, which provides a steadier cash flow for you. You want a professional property manager who will not only keep you happy but tenants and vendors as well.
Start the Interview Process
After researching online, you'll be able to develop a list of top candidates that you feel will be a great option for managing your property. Taking the time to contact these places and request more information is a great opportunity to get detailed questions answered. Speaking directly to someone helps you to better understand their level of professionalism, as well as their willingness to take the time to answer your questions. You can choose to ask questions that weren't answered through their website or repeat some questions to ensure accuracy. Common questions include:
How many employees does your company have?
What types of properties do you service?
What marketing techniques do you use?
What is included in your packages?
What technology do you use for tenants and clients?
Can you provide additional references?
How much responsibility will I be responsible for?
Can I see your property management agreement?
When you initially contact a professional property manager, you'll likely want to keep the questions more general to help you narrow your list further. Once you have your top choices, following up with more specific questions can help you make your final decision. Follow up questions may include:
How do you handle inspections?
Can I see a copy of your lease agreements?
How do you handle after-hour emergencies?
How do you handle evictions?
How often will I receive budget reports and financial information?
What changes can I make to the property management agreement?
Closely Examine the Property Management Agreement
Once you have a good indication of who you want to hire, you can move into the final steps before officially signing any contract. When it comes to a contract, this document is often referred to as the property management agreement. This agreement spells out your responsibilities as the owner of the property, as well as the responsibilities of the professional property manager.
This document will also spell out what fees and services you are agreeing to. This includes how marketing will be handled, tenant screening, lease agreements, and other important factors that need to adhere to strict legal guidelines. It will also spell out how maintenance will be handled, usually detailing budgets and financial caps for repairs and upgrades. Most management company rental services provide different package deals to best fit the unique needs of different property investors. It is important that you completely understand what responsibilities will be handled to avoid any miscommunications or lack of quality care for your property and the people within it.
Company or Individual?
As mentioned previously, you'll need to decide between a professional property manager who works alone or a management company rentals service that can provide you with a wider range of services. Either way, the process of researching and interviewing is vital. There are perks and drawbacks to both. If you are looking for a more hands-off experience, a rental property company can be your best option.
Certain companies, such as Home365, take pride in covering every aspect of caring for your property investment, so you can focus your attention elsewhere. You'll still get the professional property manager you are seeking, but you'll also receive state-of-the-art technology and a team of individuals who provide the best marketing, maintenance, and quality services to fit all your needs.
Make Your Final Decision
Finding the right professional property manager doesn't have to feel like an impossible process. What matters most is taking the time to find the best fit for the area of your property, as well as your specific needs. Conducting research and asking questions provides peace of mind that you are truly working with the best professional property manager available.